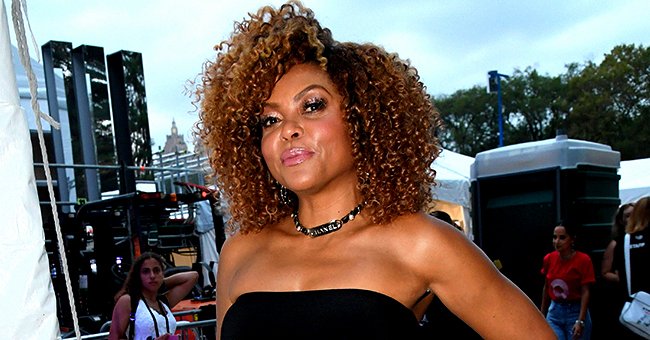 Getty Images
Taraji P Henson Flaunts Bikini Body in Beach Snaps as She Celebrates Her 50th Birthday
"Hidden Figures" star Taraji P. Henson figured out the best way to mark her 50th birthday celebration - by flaunting her bikini body on social media. Fans were in awe of her toned physique and ageless beauty.
On September 21, Taraji P. Henson posted on Instagram a sizzling photo of herself in a two-piece bikini while enjoying some downtime on a yacht. The actress donned a sexy silver bikini piece that showed off her toned body.
Alongside the photo, the Golden Globe-winning actress wrote that she is becoming addicted to full-body workout which is evident in the image as her ab line has started to show up.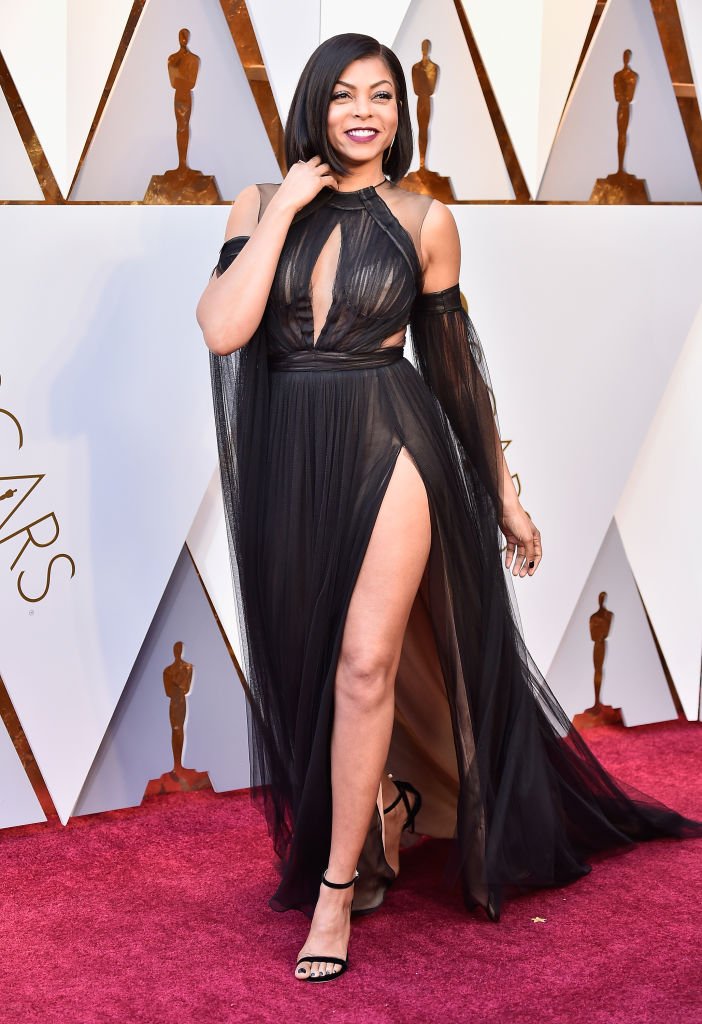 Actress Taraji P. Henson attends the 2018 Annual Academy Awards in Hollywood, California. | Photo: Getty Images
In another jaw-dropping Instagram post, Henson is seen serving different poses as waves crashed at her. The beach appeared to be therapeutic for the actress who donned an animal print bikini. A fan wrote:
"50 where??? ? I mean look at that Goddess ?goals??."
Beyond her incredible photos, Henson had just completed an intense 30-day fitness challenge leading up to her birthday with the help of her longtime trainer, Mike T.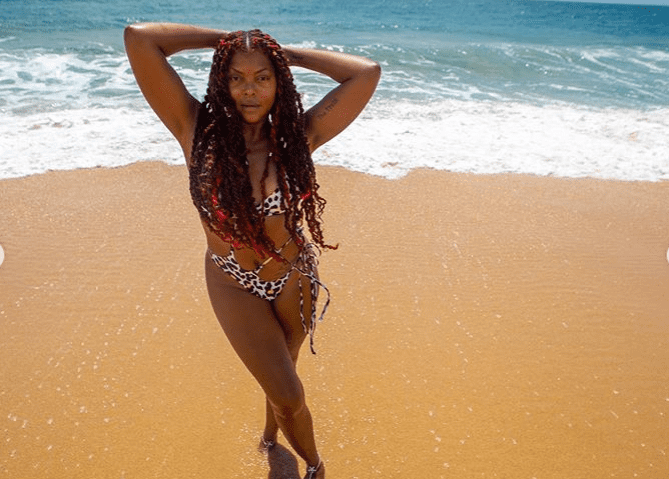 Taraji P. Henson's September 21 Instagram post where she sizzled in her printed string bikini while frolicking at the beach. | Photo: instagram.com/tarajiphenson
Henson's 30-day challenge included battle ropes, intense cardio, cable machine work, bodyweight exercises, and more. Henson revealed that she is big on weight-training, squatters, and boxing.
Because she is a petite woman, Henson needs to build up. For this reason, her trainer would put planks on her back that would strengthen her core.
Henson has yet to reveal their wedding date but she said she is "excited" for the nuptials.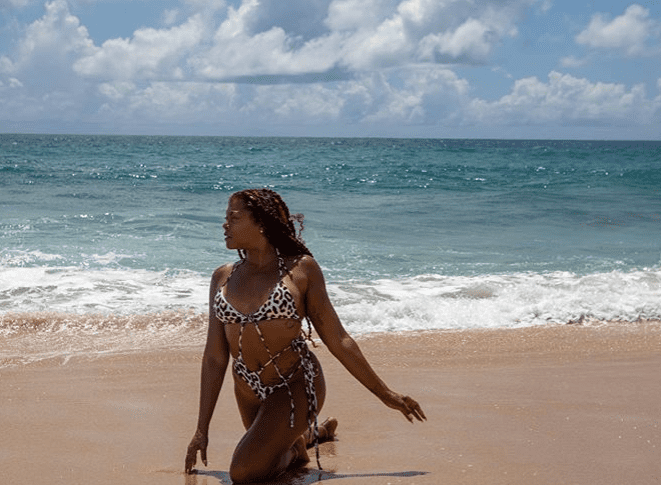 Another shot of actress Taraji P. Henson by the beach which she uploaded on Instagram on September 21. | Photo: instagram.com/tarajiphenson
Aside from working out, Henson also maintains a healthy diet. She is currently on a supplemental regimen that would help her build the lining of her stomach.
Beyond her active lifestyle, Henson has managed to open her business called "TPH by Taraji," a haircare line that focuses on scalp care, especially for those who often wear protective styles such as braids, wigs, and weaves.
The actress is blessed to have a successful career and a great business. But behind an empowered woman like Henson is a supportive man - her fiancé, former NFL star Kelvin Hayden.
The couple initially planned to hold their wedding this year, but they decided to delay the event. Henson has yet to reveal their wedding date but she said she is "excited" for the nuptials.
Henson, who revealed that Hayden proposed to her in May 2018, has previously shared snapshots of the priceless moment on Instagram, including a picture of the beautiful diamond ring.
Recently, Henson looked back and reminisced about her childhood days. The actress shared on Instagram throwback photos of herself when she was much younger.
She also shared a picture of herself and her then two-year-old son Marcell inside their first Los Angeles apartment in 1996. The throwback pictures showed her humble beginnings before becoming a Hollywood star.
Please fill in your e-mail so we can share with you our top stories!