Glimpse at Chrissy Teigen Getting a Back Tattoo as John Legend Supports Her through the Process
John Legend's wife, Chrissy Teigen, recently got a new tattoo on her back. Adorably, the model was joined by her husband, who stuck by her side through the process, making fans gush.
Chrissy Teigen and John Legend are undoubtedly one of Hollywood's most loved couples, and now, the model is melting hearts with a new tattoo dedicated to her husband.
Taking to Instagram, Teigen shared a video of herself getting a tattoo that read "Ooh Laa" down her spine. The model's new ink was largely inspired by Legend's recent song with the same title.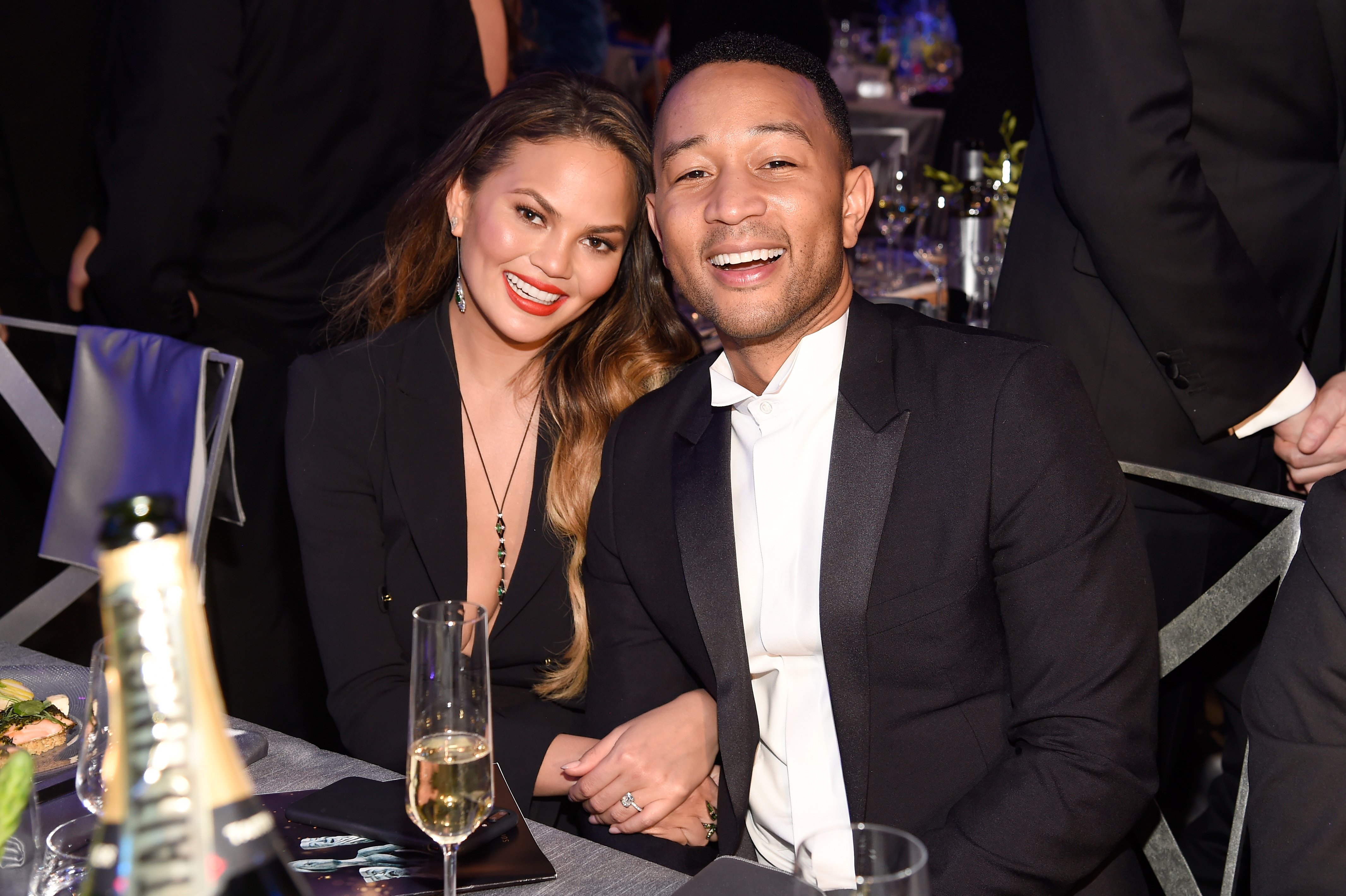 The song which was written for Teigen is featured on Legend's 2020 album "Bigger Love." Unsurprisingly, "Ooh Laa" played while Teigen had her tattoo done, giving the clip a romantic feel.
In the clip, Teigen showed fans the process of getting the tattoo, and sweetly enough, Legend was there to support his wife, holding her hand and singing to her.
The singer was seen asking Teigen if she remembered the first time she heard the song, to which she said no. The model added that although she remembers her first time hearing most of Legend's songs, she could not recall when she first heard "Ooh Laa."
Legend noted that they were in the bedroom the first time she heard the song. He cryptically added that they had the track on repeat while test running it to see if it worked.
The clip also showed Teigen and Legend sharing a sweet kiss, after which they grooved to an unknown song that the model revealed she had never heard.
Last month, the model shared a photo of herself holding an origami that she made in honor of her late child.
Teigen's heartwarming video sparked reactions from several fans and followers who took to the comments section, gushing about her tattoo and her amazing love story with Legend.
The new ink was brought to life by Daniel Winter, a Los Angeles-based tattoo artist, also known as Winter Stone. As expected, he also showed off his latest work.
Taking to Instagram, Winter shared a black and white photo of Chrissy showing off the tattoo with her bare back turned to the camera.
Teigen's new ink comes only a few months after she got the name of her third child, Jack, who passed away after 20 weeks of complicated pregnancy, tattooed on her wrist.
In addition to the tattoo, Teigen has also found other ways to pay tribute to Jack. Last month, the model shared a photo of herself holding an origami that she made in honor of her late child.
Despite her successful career in the entertainment industry, Teigen has consistently proven that family means everything to her, and she is never afraid to show that to the world.