Tyler Perry's Ex Gelila Bekele Shows Natural Beauty Posing in a Ruffled Vintage Dress (Video)
Tyler Perry's ex Gelila Bekele shared a video on her Instagram page that showed her clad in a gorgeous black dress as she showed off her natural beauty. 
Tyler Perry and Gelila Bekele's longtime relationship is over, but that is not stopping the latter's shine as she has continued to post pictures and videos of herself on social media. 
Bekele's latest post on her Instagram page is a short soundless clip that shows her in a black ruffled vintage dress, holding her phone as she posed.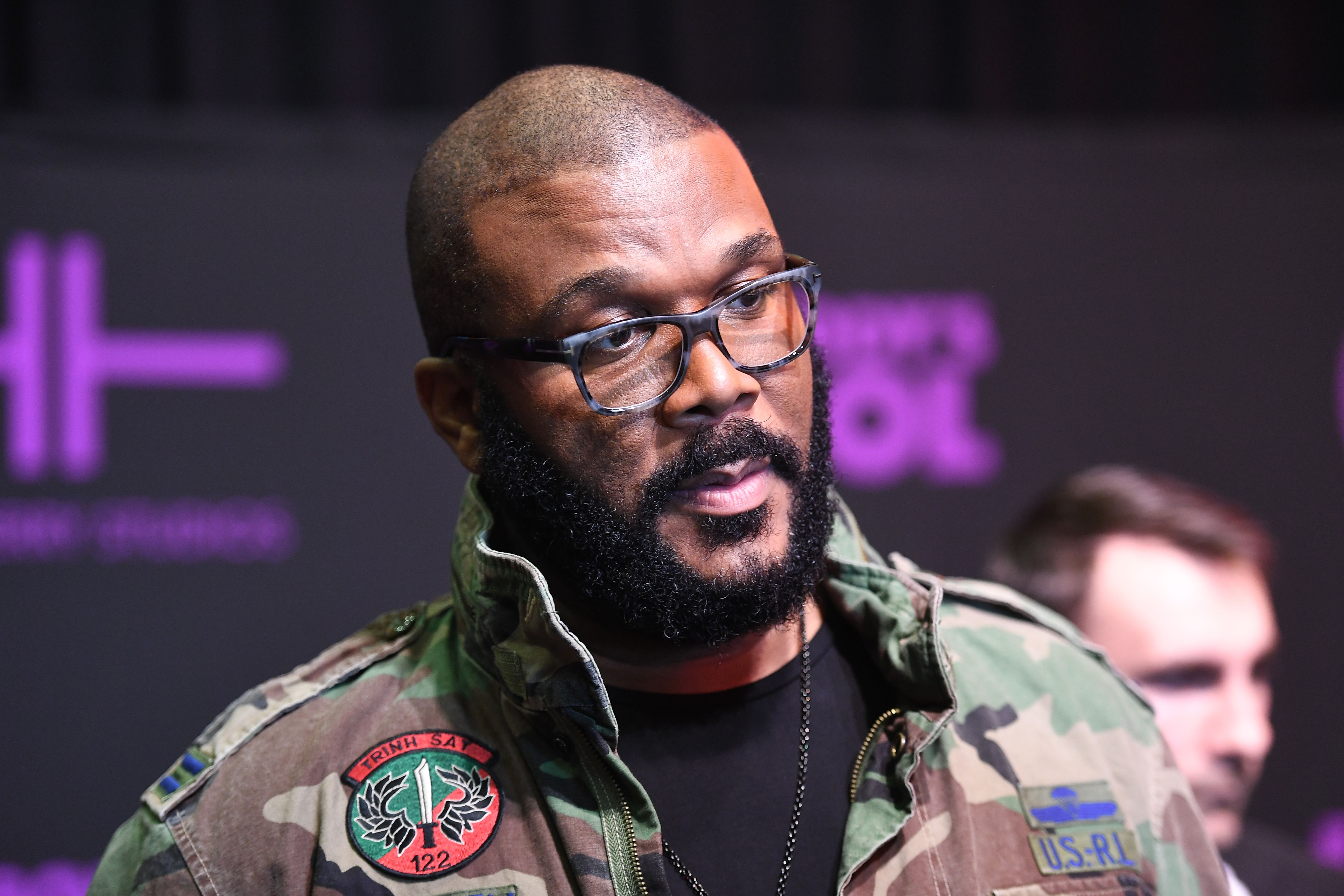 Bekele's gorgeous long-sleeved dress matched her long blonde hair perfectly. She accessorized her look with a neck chain and small earrings. 
The video began with a close view of the model's face before showing a broader view. She stood beside a white wall and in front of a white door. Bekele captioned her post: 
"Sometimes...."
Bekele's fans were awed by her stylish look and showed their love for it with their likes and comments. Many of them commented with emojis showing the extent of their affection. 
Many fans were shocked to learn about the news of Perry and Bekele's split last month following a post the billionaire movie producer made on his Instagram page. 
Bekele and Perry, who share a six-year-old son, Aman, are focused on being the best parents they can for their child.
In the post, Perry said he is single and wondering what the next chapter of his life would look like. The 51-year-old further said that whatever that next chapter holds, he would walk it with God. 
He added that he would be the best father and man he can be, hold his head up high, and try to look his best while doing so. Perry further urged his fans to try and stay in the good in this world with so much sadness and prayed that 2021 would bring everyone peace.
The post got many fans wondering if he and Bekele had split. Their fears were confirmed when a source told People that the couple amicably split some time ago but are still close friends. 
The source further said Bekele and Perry, who share a six-year-old son, Aman, are focused on being the best parents they can for their child. 
Though they are separated, Bekele and Perry would not have problems getting themselves busy as they both are active people with many things to do. 
Bekele is an accomplished filmmaker, model, writer, and ardent activist, while Perry needs no introduction as he is one of Hollywood's most famous movie producers. Hopefully, the former couple would navigate this chapter of their lives without blemish.