Country Music Icon Reba McEntire, 65, Defies Her Age Wearing a Gorgeous Velvet Navy Blue Blouse
Reba McEntire doesn't look a day over 65 in a new age-defying snap dressed in a blue blouse. The country singer remains close to her daughter-in-law, Kelly Clarkson when she filed for divorce from McEntire's stepson last June.  
Reba McEntire, 65, exudes a youthful exuberance in the latest Instagram photo she has shared with fans. The country legend stands against a grey background with a dazzling smile. 
Equally spectacular is the blue velvet blouse she's wearing, adorned with black and silver shimmery stripes going down the front of the blouse. The sleeves are made of black chiffon.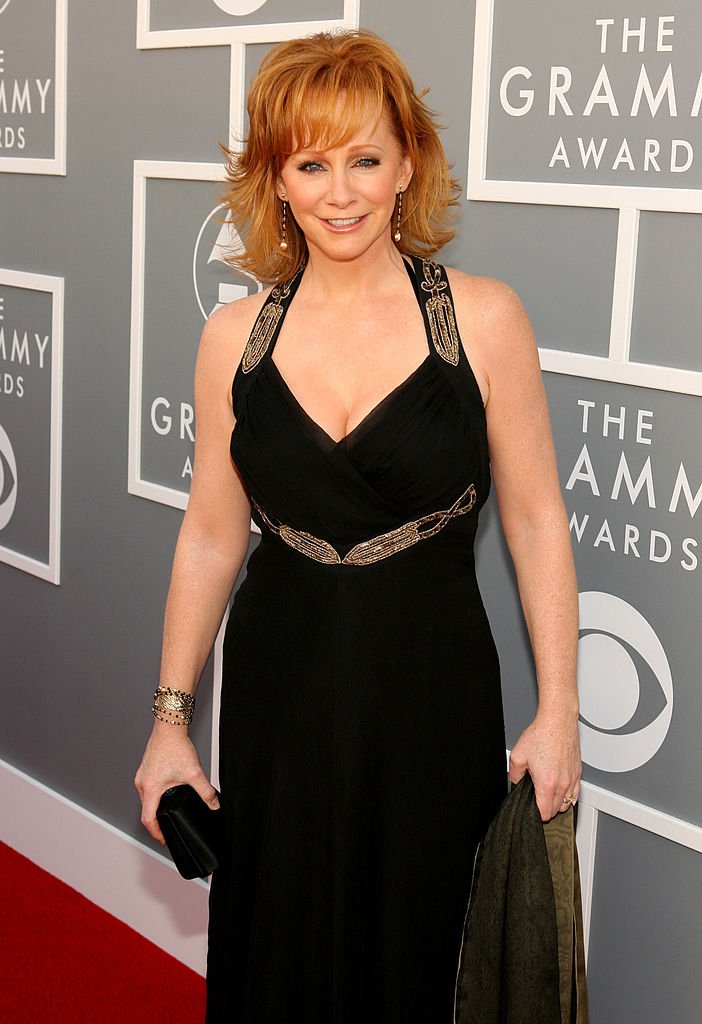 She's kept her accessories to a minimum with silver hoop earrings. Her makeup is flawless, wearing peach lipstick. Her signature shore red hair is perfectly curled, as she seeks some positivity from her followers through her caption:
"Tell me something good. I'm listening."
The stories that followed in the comments range from someone having enjoyed their bike ride, to a parent writing that online learning has gone well for her kids. Another commenter is simply grateful to have woken up to a new day.
The "Night The Lights Went Out in Georgia" singer found herself in a tricky position, when her daughter-in-law, Kelly Clarkson, filed for divorce from McEntire's stepson, Brandon Blackstock, in June. 
She introduced the world to her boyfriend, actor Rex Linn.
The country icon was ecstatic to have Clarkson, whom she regarded as a dear friend, become engaged to Blackstock in December 2012. McEntire gushed that Clarkson had an enormous heart and was very caring. 
A source close to the "Fancy" singer, revealed that McEntire had no desire to side with anyone, and managed to remain close with her stepson, while also maintaining a relationship with Clarkson. Bobby Bones, a close friend of McEntire's added:
"It's a tight bond. They're family."
The Grammy Award winner married Narvel Blackstone in 1986, which led to McEntire becoming a stepmother to Brandon, and his sisters Shawna and Chassidy. Together, they welcomed a son, Shelby. They divorced in 2015.   
Many of McEntire's fans might not be aware she comes from a family of talented singers. In 1986, her brother, Pake, released a song titled "Savin' My Love For You." 
McEntire's sister, Susie, dabbled in Gospel music and formed part of the family band that used to perform at the local rodeo before McEntire left to go to college. 
2020 was a great year for McEntire in the love department, when she introduced the world to her boyfriend, actor Rex Linn, as they made their red carpet debut at the Country Music Awards last November.
A month before that, she shared on her "Living and Learning" Podcast how much she had enjoyed video calling Linn, where they shared laughs and exchanged stories about family throughout the COVID-19 pandemic.