Fantasia Gets Her Closet Ready as She Flaunts Growing Baby Bump in a Pink Hoodie & Tight Pants
Fantasia looked gorgeous in her new media update as she gave fans a glimpse of her growing baby bump and lovely figure. 
Star singer Fantasia is rocking her pregnancy in the most stylish ways, donning chic wears and preparing for motherhood yet again. Her new Instagram update showed the mom-to-be looking gorgeous indoors and flaunting her pregnancy glow. 
The picture shared to her story had her glammed up. She posed inside her luxury walk-in closet. Fantasia, 36, donned a pair of grey pants that hugged her toned legs.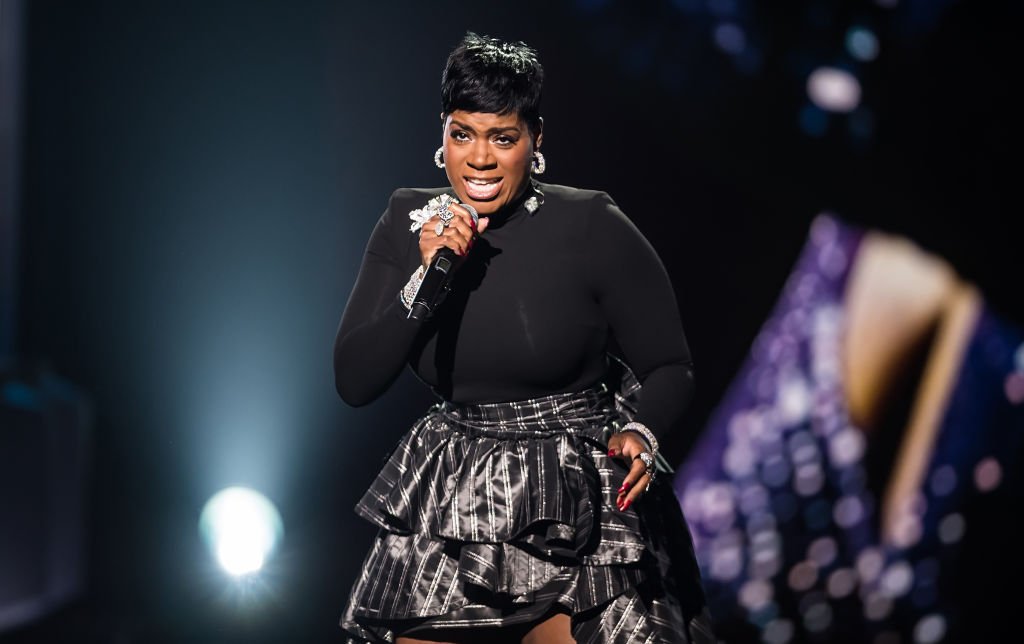 She paired the pants with a pink hoodie that stretched over her baby bump while her legs were clad in matching pink footies. The award-winning vocalist's glam came complete with her raven cropped hair and a sweet smile. 
The impending addition to the "American Idol" star's family would make it the third time Fantasia would be becoming a mom. However, this is her first child with her husband, Kendall Taylor.
Recently, Fantasia got candid in a chat with People regarding her journey to motherhood again. The star relayed that in the years leading up to her pregnancy, she and her spouse were faced with infertility struggles.
For three years, the star couple sought medical experts on different measures that could be taken so she could conceive. Fantasia shared that she was told that one of her fallopian tubes was closed.
Fantasia let fans know she found real love and was ready to move to the next level with her man.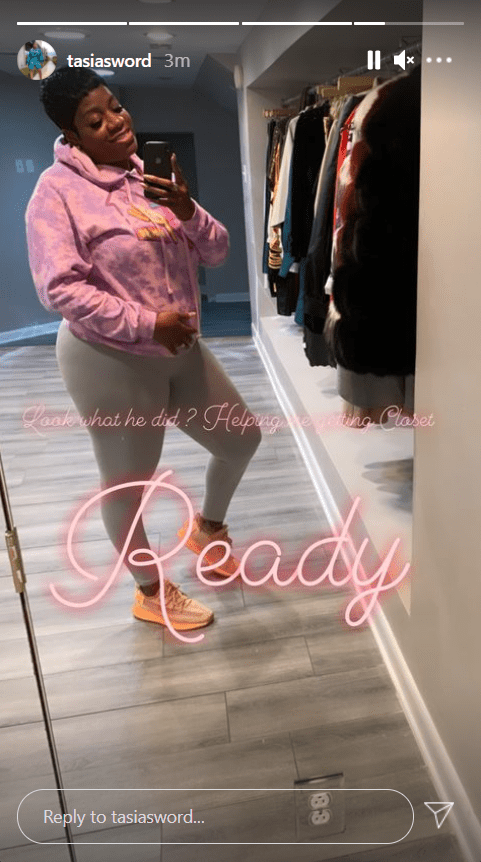 After trying for some time, the star, who had two kids, decided she needed a break from trying to get pregnant. Then everything changed in one night when she felt something was different. 
Fantasia, who sang "Lose to Win," took six different pregnancy tests to be sure she was pregnant again. Her happiness knew no bounds, and when Taylor got the news, he was overwhelmed with joy. 
Last November, the singer shared the news of her pregnancy, tagging it a big announcement while informing fans that she was quite dependent on her bible. Fantasia shared that she was inspired by the life story of Rachel.
Early this year, Fantasia and her family organized an intimate outdoor gender reveal party, which she documented on her Instagram story. The star watched pink smoke rise from the fireworks, revealing she was having a baby girl.
Back in 2015, Taylor married the music star in a red-and-white-themed party aboard a yacht. On social media, Fantasia let fans know she found real love and was ready to move to the next level with her man.