'The Voice' Judge Gwen Stefani Praises Fiancé Blake Shelton as She Shares Their Wedding Plans
Soon-to-be bride Gwen Stefani gushed about her fiancé Blake Shelton describing him as a "good guy" as she opened up about their unique love story and the plans for their upcoming wedding.
Gwen Stefani is on cloud nine and wouldn't hesitate to shout it from the rooftops. Yesterday, "The Voice" judge stopped by at the "Today" show to discuss her fiancé Blake Shelton and their upcoming wedding.
After discussing the process of filming her new music video, "Let Me Reintroduce Myself," with anchors Carson Daly, Savannah Guthrie, and Hoda Kotb, Stefani explained that Shelton was away in Oklahoma for work.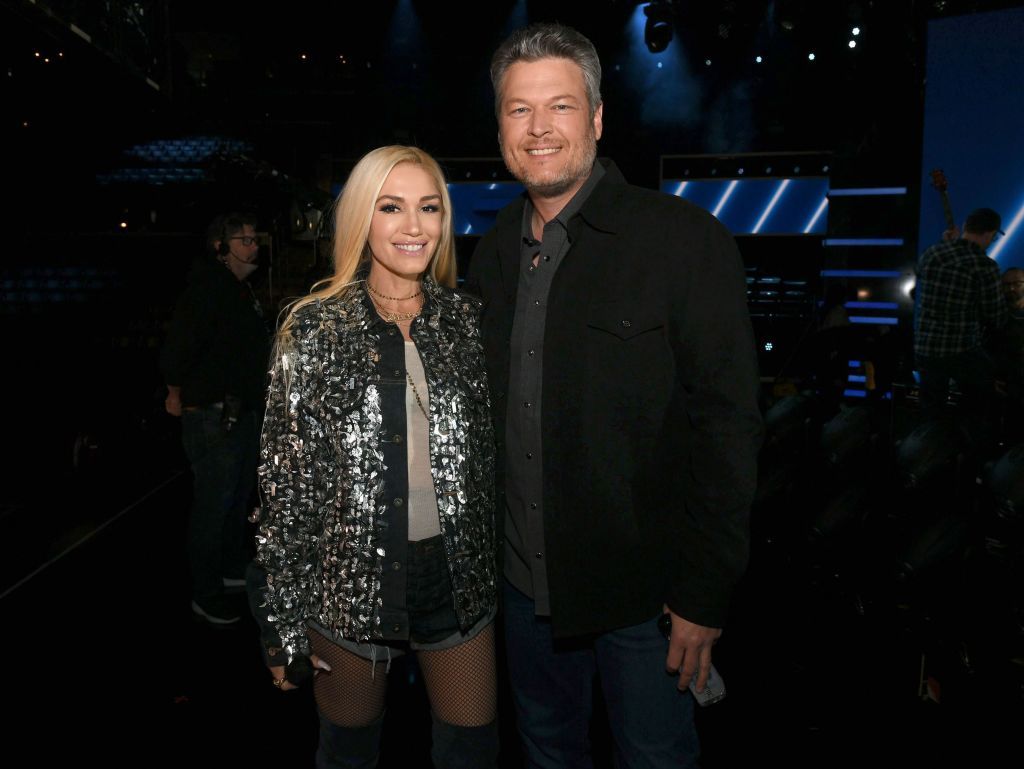 Daly then recalled the early days of Stefani and Shelton's relationship five years ago. He noted that he tried to discourage Stefani from having anything to do with the "God's Country" crooner when they just began to date.
He believed then that Stefani was too good for Shelton and warned her. When asked how her life has changed since the country singer came into her life, The "Sweet Escape" singer gushed about her man, saying:
"What don't I love about Blake? And what don't we all love about Blake? He's just such a good guy and is one of the most generous human..."
Stefani noted that while her remarks might sound cliché, Shelton is the definition of those attributes and described him as her "best friend." She then mentioned being so excited to have someone that great in her life.
Shelton popped the big question at his ranch in Tishomingo, Oklahoma.
On Monday, the 51-year-old spoke about her expectations for their nuptials. When asked by host Ryan Seacrest if she and Shelton want a bigger or smaller wedding, Stefani mentioned that she wants her parents in attendance.
She mentioned that her father Dennis and mother Patti are so cautious about the virus that they failed to come for Thanksgiving. Hence, she wouldn't want her marriage to be a "COVID-situation" where people would wear masks.
Our friend @gwenstefani joins us to talk about her new music and plans for her wedding with Blake Shelton. pic.twitter.com/NO4KuvBcTF

— TODAY (@TODAYshow) January 14, 2021
Regarding the guest list, the award-winning singer disclosed that inviting just her family would still be too many people amid the ongoing pandemic. Fans may recall that the lovebirds got engaged in October.
Shelton popped the big question at his ranch in Tishomingo, Oklahoma. They shared the news with a heartwarming photo on Instagram of Stefani flaunting her huge rock as they romantically locked lips.
Stefani isn't the only one that has major plans for the highly-anticipated wedding. Blake recently revealed that he wants his co-judge, Adam Levine, to perform at their ceremony. The 44-year-old joked that the Maroon 5 frontman owed him.