Bernice Burgos' Great Grandma Turns 104 — See Her Sweet Birthday Message
T.I.'s ex-girlfriend Bernice Burgos recently celebrated her great grandma's 104th birthday. Take a look at how the model celebrated the special day with the lovely old lady!
T.I's former flame Bernice Burgos is grateful for many things in life, and her great-grandma definitely tops the list. The stunning model was ecstatic as her granny celebrated her 104th birthday. 
Taking to Instagram, the 40-year-old dedicated a loving post to her great-grandma with two videos. In the first clip, the old lady sat in her wheelchair as Burgos gave her air kisses. 
BERNICE'S BEAUTIFUL GREAT-GRANDMA
The birthday girl was amused and tried her best to return those kisses. The clips ended after a playful back and forth between her and Burgos. If that was not sweet enough, the next clip surely melted fans' hearts. 
Burgos turned on a cute butterfly filter as she talked to her grandma in their native language and she called her pretty. Grandma seemed quite flattered.
"I'm so happy to have my great grandmother still here she is 104 years old," Burgos expressed her gratitude in the caption. "Happy birthday, beautiful. Love you."
Burgos was asked if she could tell why people shame her for baring her skin as a mother and a grandmother.
IT'S A FAMILY THING
Burgos' watchful fans were quick to note that she got her good looks from her great-grandma. "That's why you look so young... it's genetic," one of the fans shared. 
Another fan humored how the old lady was born in 1917 and that she is the definition of the phrase, "I have seen it all." Burgos is surely lucky to still have her.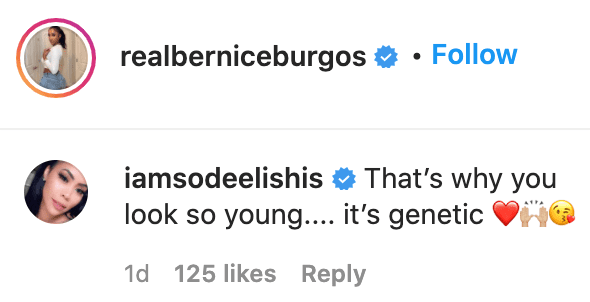 BERNICE IS A GRANDMA HERSELF
As many of her fans already know, Burgos is a grandma herself. She is the mother of two beautiful girls. Her oldest daughter Ashley welcomed her first child in 2018, making her mother a grandma. 
It is hard to believe that a head-turner like herself has already welcomed a grandchild, something that Burgos knows pretty well. Society associates grandmas with certain behaviors and traits, but she has defied them all.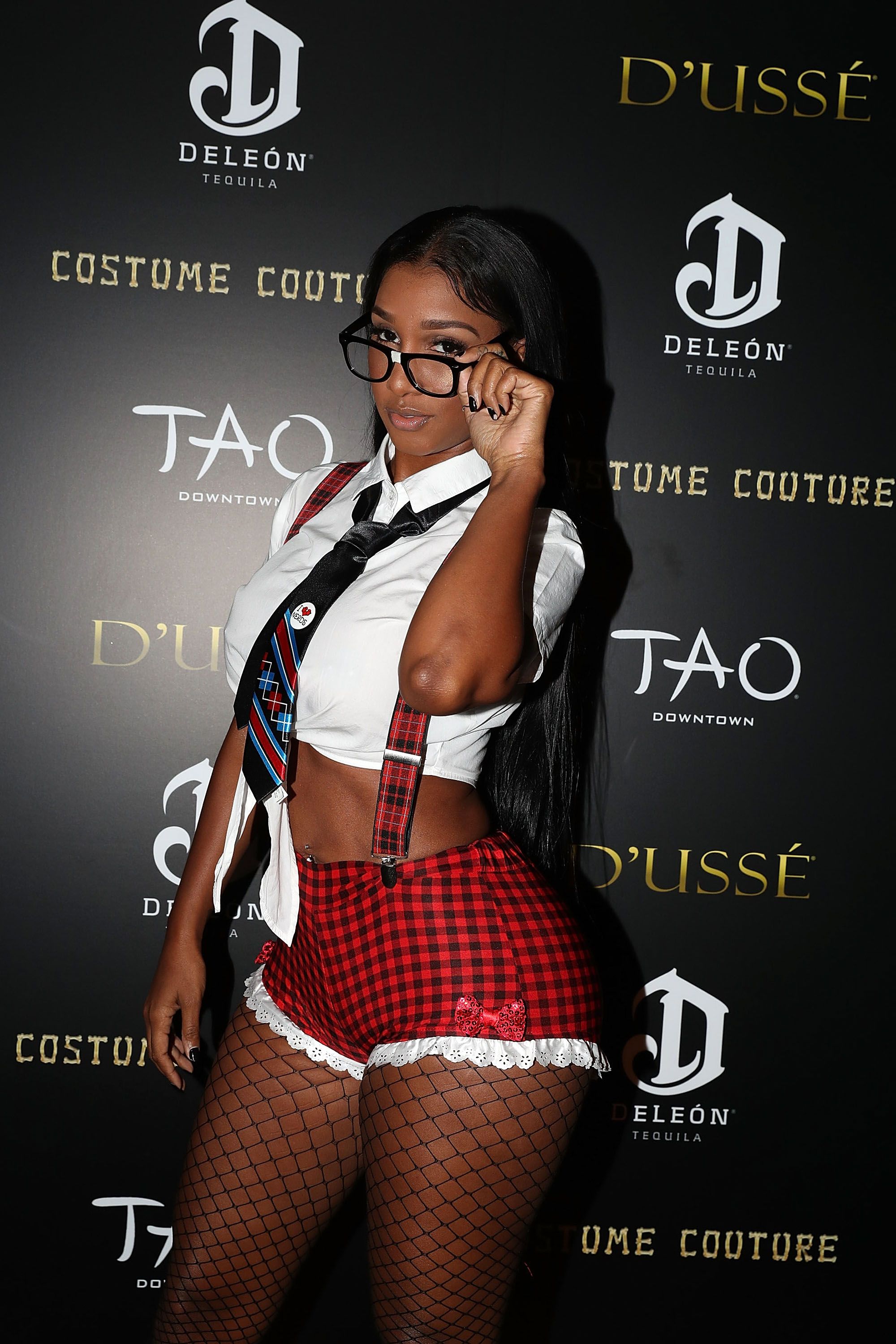 DODGING NEGATIVITY
In a 2019 interview, Burgos was asked if she could tell why people shame her for baring her skin as a mother and a grandmother. Her spot-on response was enough to shut down the trolls.
The model, who was romantically linked to T.I. in 2017,  thinks she gets all the heat because she is good looking. People have told her to act her age and stop showing so much skin, but she could not care any less.