'Sister, Sister' Star Tia Mowry Quotes Paulo Coelho in a Post Showing Her Beautiful Eye Makeup
"Sister Sister" star Tia Mowry shared an adorable photo accompanied by Paulo Coelho's quote, and fans could not stop gushing about her timeless beauty.
Tia Mowry is drawing some motivation from Brazilian lyricist and author of "The Alchemist," Paulo Coelho, and the actress is doing it in all her glorious beauty.
In a recent Instagram post, Tia shared a picture of herself wearing a midnight blue shirt with a few buttons left undone. She accessorized with gold necklaces peeping through her shirt and hoop earrings.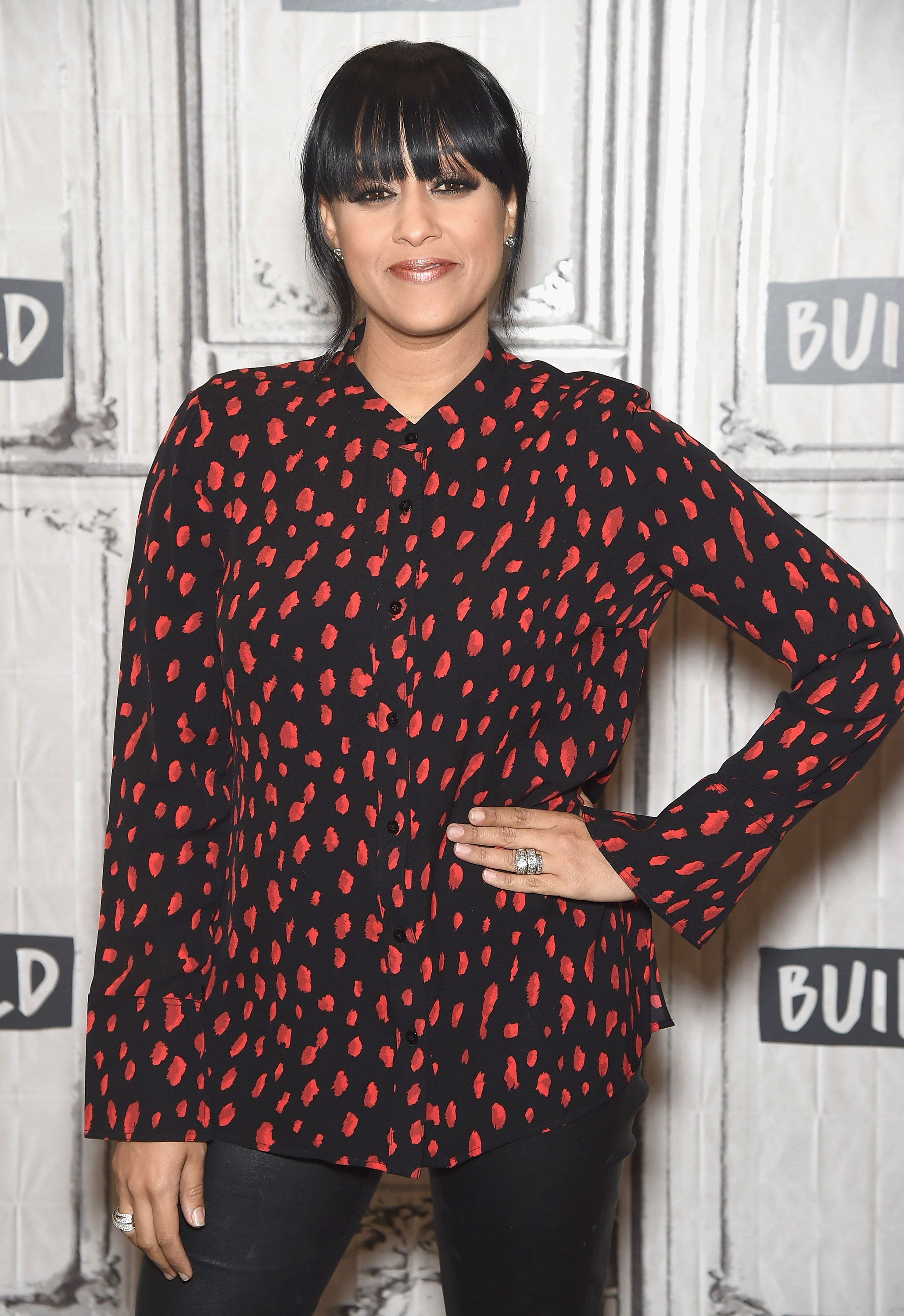 The actress slayed with her flawless natural makeup brightened up with matte red lipstick. Mowry added color to her cheeks with pink blush accentuating her contoured cheekbones.
Mowry's eyelids were coated with shimmery natural eyeshadow and winged eyeliner, showing off her beautiful brown eyes. The actress accompanied her photo with a popular quote from Coelho. She wrote:
"Whenever you want to achieve something, keep your eyes open, concentrate and make sure you know exactly what it is you want…"
While Coelho's words are indeed powerful and inspiring, Mowry's fans appeared to be more interested in the photo as many took to the comments section gushing about her looks.
One user described Mowry as stunning, while another commented that the actress looked gorgeous, with many others leaving emojis in admiration.
The actress revealed some of the products she uses to achieve her flawless look.
In addition to the numerous comments, Mowry's picture also garnered several likes. So far, the post has racked up nearly a hundred thousand likes.
While Mowry is best known for her role in the 1994 hit sitcom, "Sister Sister," she has continued to warm the hearts of many with her dazzling beauty and effortless glow.
Last month, Mowry had fans raving after she flaunted her toned legs in belted shorts, worn alongside a stylish black turtleneck and a chic bob hairstyle.
In August 2020, Mowry proved that she looks just as good with her natural hair as she does with hair extensions and wigs. Even more, the actress proudly embraced her gray hair.
Taking to Instagram, Mowry shared a selfie of herself wearing subtle makeup while showing off her thick curly hair with a few grey strands.
This was not the only time Mowry shared photos showing off her glowing skin and flawless makeup amid the quarantine. Sweetly, she was kind to share some of her tips.
During an interview with Entertainment Tonight last September, the actress revealed some of the products she uses to achieve her flawless look while admitting that skincare and makeup were a big part of her life.
Mowry has indeed hacked the trick to looking good. Even at 42, the actress remains a timeless beauty, and it is no surprise fans cannot get enough of her beauty.