Illusionist Siegfried Fischbacher Dies at 81 — Colleagues & More Mourn Legendary Entertainer
Famous illusionist Siegfried Fischbacher died on Wednesday after succumbing to pancreatic cancer, aged 81. Tributes have poured in from the Las Vegas mayor, fellow magician David Copperfield, the MGM Grand, and more. 
According to a statement shared by his sister, the remaining half of the iconic magic due act, "Siegfried and Roy," Siegfried Fischbacher, died peacefully in his Las Vegas home. 
Magician David Copperfield remembered Fischbacher as a trailblazer and an icon on his Twitter. He credited Fischbacher for helping make Las Vegas the home of magic and illusion.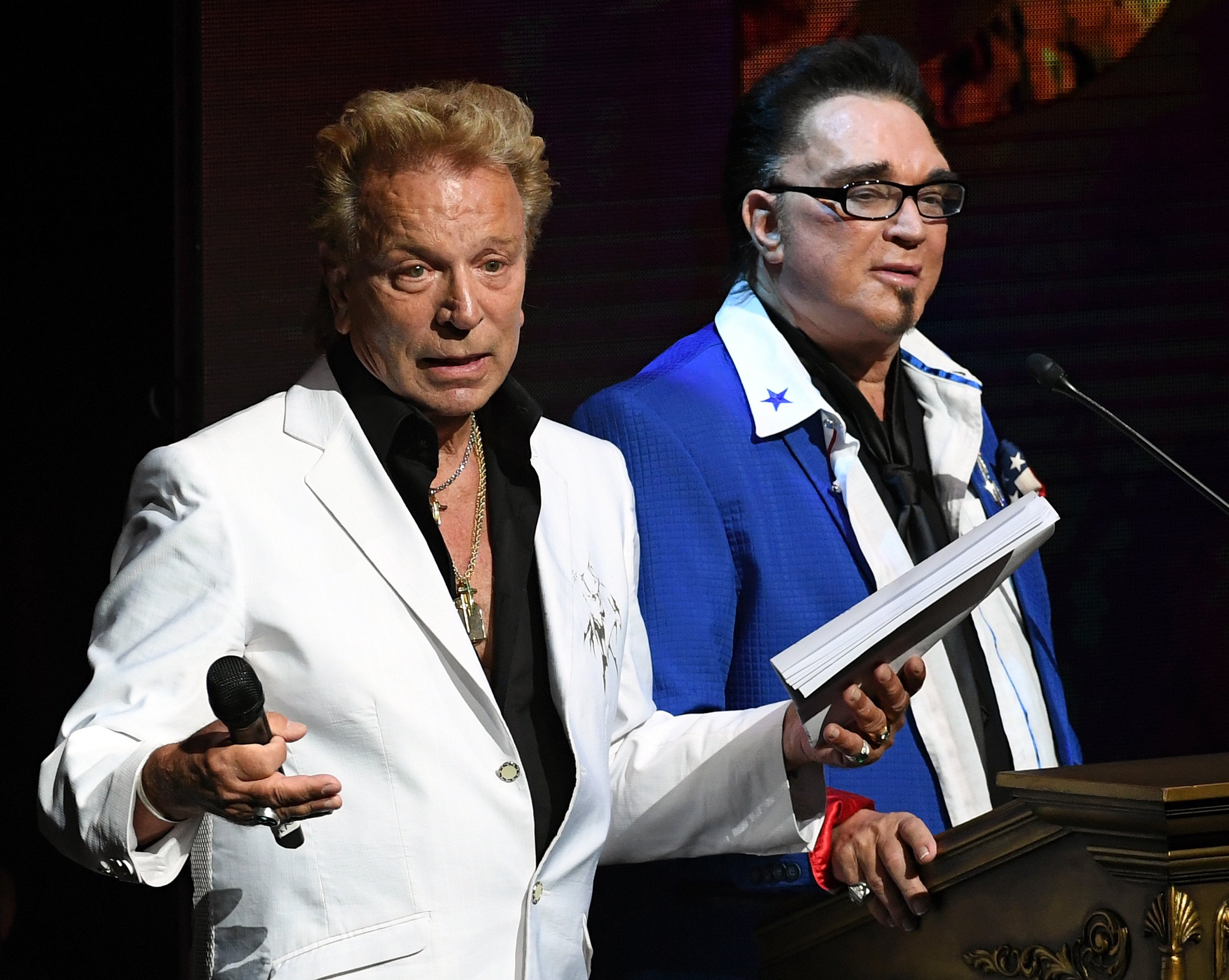 Actor Thomas Lennon shared a heartwarming encounter his son had with the legend, where he pulled a coin behind the little boy's ear, reminding them there was enchantment all around them. He concluded his tweet with: 
"A lovelier person you would not meet. #RipSiegfried."
Another member of the magic fraternity, Penn Jillette, acknowledged Fischbacher's role in opening doors for magic teams. He attributed the style of full-length magic shows to the start of the "Siegfried and Roy" act. 
Saw Siegfried standing alone at the Mirage. I told him how much I enjoyed The Magic Box (the 3D S&R Imax biopic). Then he pulled a coin out of my son's ear, which reminded us to look for the magic all around us. A lovelier person you would not meet. #RipSiegfried pic.twitter.com/ydKwlEI45t

— Thomas Lennon (@thomaslennon) January 14, 2021
Having served as a home for the duo's act over several decades, the MGM Grand commended the illusionists for having thought outside of the box to create an entertainment experience that had never been seen before.
Their act came to a crashing halt after Horn was left paralyzed by a tiger that attacked him on stage.
Las Vegas mayor, Carolyn Goodman, penned a moving thread that began by honoring the friendship she had enjoyed with the performer, which he had honored with loyalty. 
Both Siegfried & Roy are now gone. S&R invented the full length magic show headlining Vegas. A very different style but without S&R there is no P&T in Vegas. Pure showbiz and pure class. He was a team. We are a team. As Tolstoy wrote -Successful magic teams are all the same pic.twitter.com/sH2Tm9Vdt3

— Penn Jillette (@pennjillette) January 14, 2021
In her Twitter thread, Goodman described the good work "Siegfried and Roy" had done in caring for the wild cats they used to incorporate into their act, which put their show in high demand and helped to put the city on the map, adding:
"Anyone who came to town, their request was always, 'I must see Siegfried and Roy!'"
Fischbacher lost his fight with cancer just two days after publicizing he was terminal. Surgeons successfully removed a malignant tumor, only to find it had already spread. He had himself discharged, yearning to be at home for his final days. 
RIP, Siegfried. pic.twitter.com/a59QHZcomO

— David Copperfield (@D_Copperfield) January 14, 2021
Having created a name for themselves in Vegas, "Siegfried and Roy" enjoyed a career that lasted over 40 years, including having a residency at The Mirage beginning in 1990 until 2003. 
After being heralded as the most successful show on the strip, their act came to a crashing halt after Horn was left paralyzed by a tiger that attacked him on stage.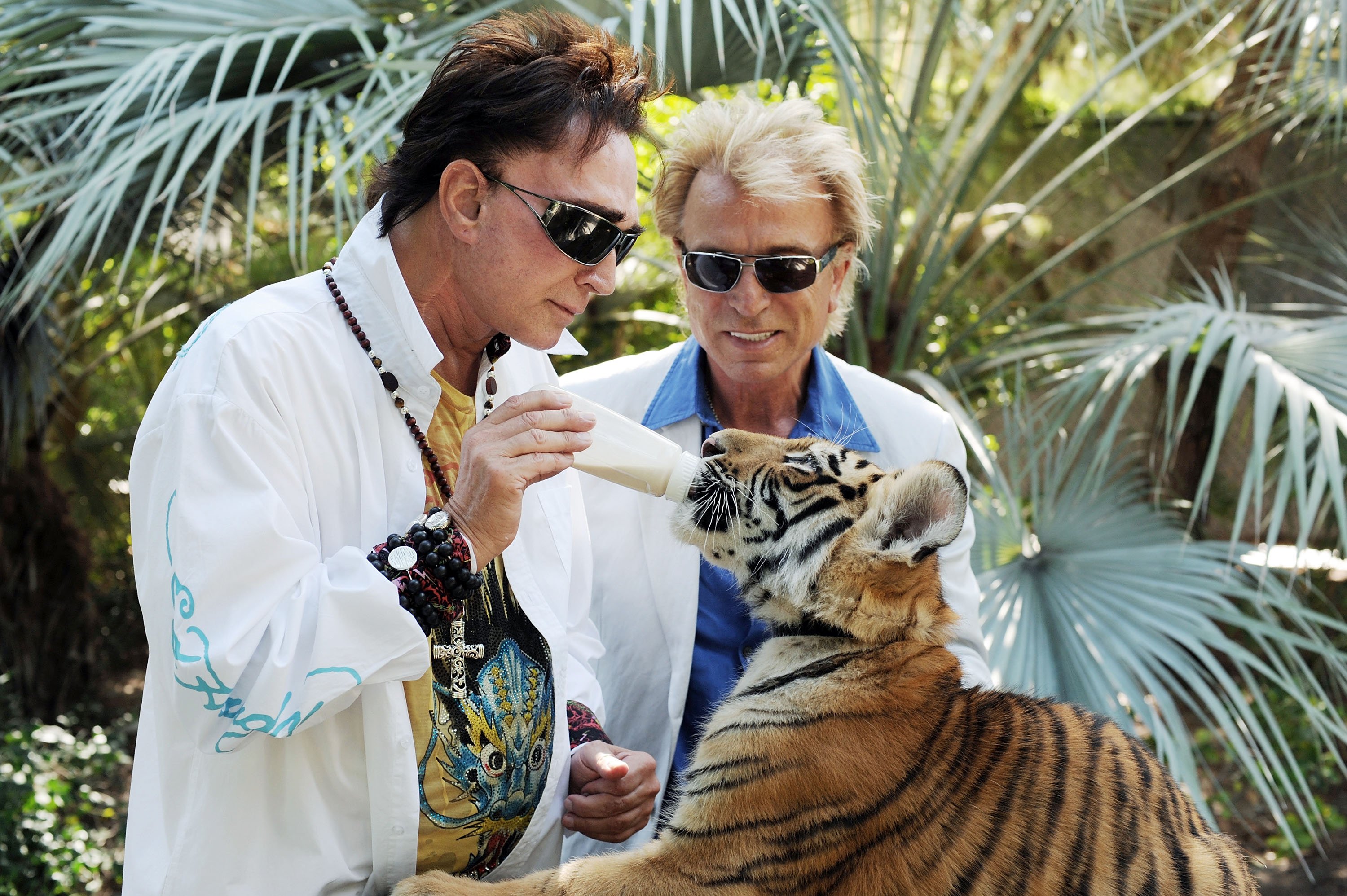 Only 8 months before his death, Fischbacher's friend Horn lost his life at 75 due to COVID-19 complications. The loss was tough on Fischbacher, who expressed the pain of losing his closest companion. 
As pointed out by The Mirage through their tribute, one hopes those who have been saddened by this death can find comfort in imagining that the two friends have been reunited to continue their shows in the afterlife.