Chris Brown's Daughter Royalty Enjoys a Drive-in Cinema with Her Friends — See the Cute Photos
Grammy Award-winning pop star Chris Brown's daughter Royalty Brown shared pictures of her drive-in cinema experience with friends on Instagram.
In a recent post on Instagram, Royalty Brown shared pictures of herself and friends hanging out at a drive-in cinema. She captioned the post:
"Drive-in ?! Grab the ?! ??"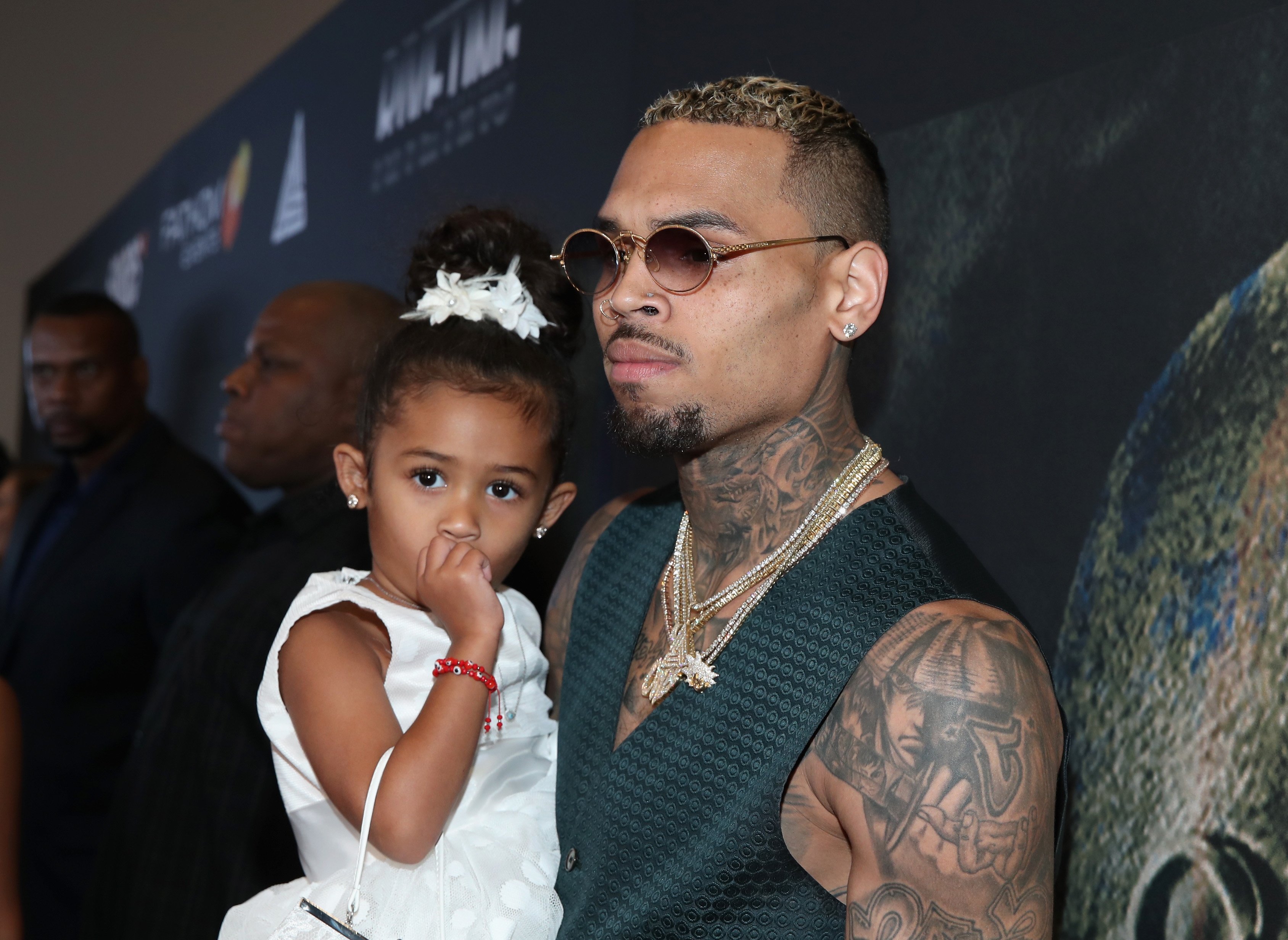 The post captured the 6-year-old in the trunk of a car with three of her friends wrapped in blankets, all making goofy faces at the camera as they enjoyed their snack. 
Someone commented on the post thus: "One of my kids favorite memories from childhood is drive-in," while another added, "...pajamas, awesome snacks, good friends, unforgettable memories. ❤" 
Royalty's Instagram post has earned over ten thousand views and many comments showing love to her and her friends. Meanwhile, she has been making waves across the social sphere.
Brown and his ex, Nia Guzman, partnered to throw Royalty a memorable birthday party with many balloons, treats, and a beautiful game.
A recent video on TikTok showed her mimicking some of her father's dancing moves in a yellow onesie. The video showed that the adorable Royalty not only possesses her father's charm but also has his genes. Those who viewed the clip were amazed by her skill. 
The video came two weeks after Royalty had broken the internet with her dazzling festive dress as the holiday princess showed that she knows how to make a fashion statement.
Brown has a close bond with his daughter. Last year, the father-daughter duo teamed up to showcase their dance moves on Instagram. Even at six, the youngster gave her father a run for his money.
The pop star's daughter turned six last year, and to celebrate her birthday, he gave her a surprise gift. Brown also partnered with his ex and Royalty's mom, Nia Guzman, to throw her a memorable birthday party with many balloons, treats, and a beautiful game.
After Royalty had blown her cake, Brown revealed his special gift for his little one, a birdcage with two birds, which had Royalty excited. 
The 31-year-old singer also took to his Instagram page to express his undying love for his daughter. Likewise, Royalty's mother shared a heartfelt message on her Instagram, celebrating her new age. 
Royalty recently graduated from kindergarten and she broke the news on her Instagram page, which is managed by her mother. 
How fast time flies! It seemed like yesterday when Chris announced Royalty's first day of school. Now, the not so little Royalty is growing up to be an amazing and gifted child.