Judi Dench, 86, Reveals She Has Received Her First Dose of COVID-19 Vaccine
Academy Award-winning actress Dame Judi Dench was revealed to have been among the first million people in the UK to receive the first dose of the COVID-19 vaccine early in January.
86-year-old English actress Judi Dench has joined the growing number of celebrities to have had their first dose of the COVID-19 vaccine in the UK, following other elderly actors like Joan Collins and Ian McKellen.
Dench and her aforementioned colleagues, all of them passed the age of 80, are among the 1.5 million people in priority groups that have been vaccinated against the Coronavirus as of January 14, 2021.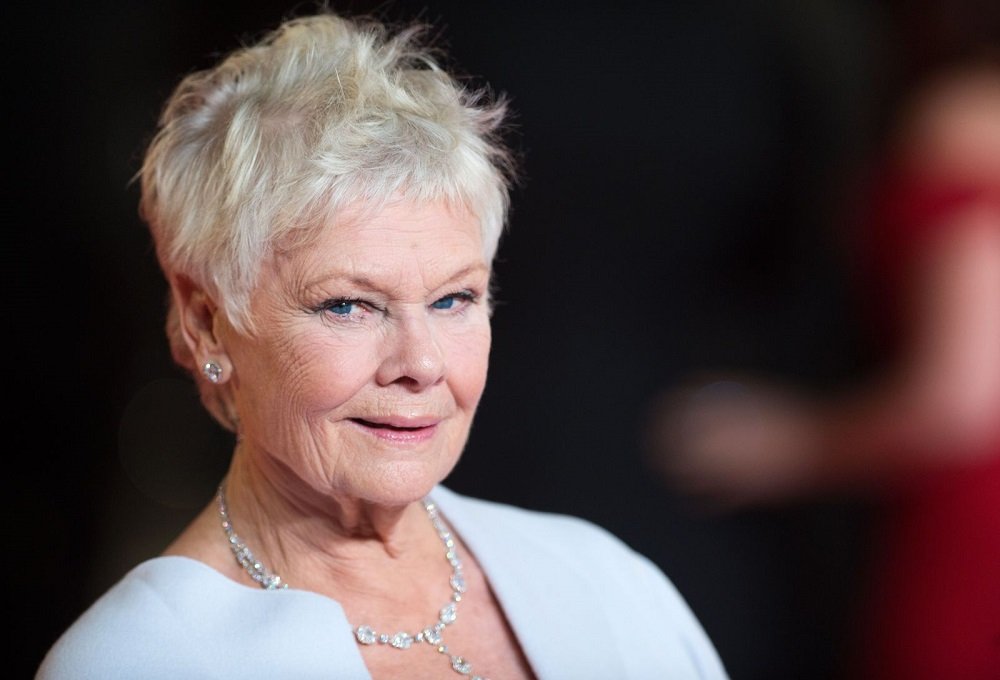 The Academy Award-winning octogenarian shared that she had received her first dose of the vaccine in a recent interview with BBC on the first week of January, without specifying which of the vaccines available in her country she received.
As Dench explained to the news outlet, she now has to wait for another 11 weeks before she receives the second dose to become fully protected against the current pandemic.
Dame Judi Dench joins celebrities on a new video which highlights the incredible strength of unpaid carers and disabled people through the coronavirus pandemic to raise money for the Revitalise charity https://t.co/TWU0zKQvzJ @polywallydoodle @RevitaliseNow @themarkrad pic.twitter.com/tDigaoaPIl

— able2uk.com (@able2uk) January 11, 2021
Dench also used the opportunity to express her gratefulness for not having seen her film work much affected by the pandemic, revealing that only one of her projects got postponed, with the actress recently filming in Ireland.
Always leading with the example, Dench stressed out how the cast and crew of her latest film, directed by Kenneth Branagh and based on his childhood in Belfast, strictly followed COVID-19 regulations to keep themselves and others safe.
Judi Dench joined the growing number of stars who have received the #COVID vaccine: https://t.co/Sb3Dd0moeE pic.twitter.com/n2X5QPr3nP

— HollywoodLife (@HollywoodLife) January 15, 2021
Dench shared that it was a relief for her to continue to work during such a difficult time for the entertainment industry, in addition to being something exciting to do when most people had nothing to do but to stay home.
Even at her age, Dench is very serious about maintaining a working routine, since she doesn't want to lose the discipline that has given her the strength to wake up every morning to do the job she loves and that she has done for so long.
Judi Dench reveals she's had the Covid vaccine https://t.co/HTuUidlg6p pic.twitter.com/kCcLUDyGJP

— WhatsOnStage (@WhatsOnStage) January 14, 2021
EMBRACING TIKTOK
But it is not only her work that has kept Dench sane during these unprecedented times, and she shared some of the things she did at home to help her cope with the pandemics, which included painting, reading Shakespeare, and using TikTok.
Dench was introduced to the video-sharing platform by her 23-year-old grandson Sam Williams, with whom she has appeared in several viral dance challenges on the popular site, making her win a lot of new young fans.
Discover the magical wonders hidden in the Malaysian Borneo with Dame Judi Dench on her new @discoveryplus original series. Start streaming Judi Dench's Wild Borneo Adventure NOW! https://t.co/fpJ08WH2lN #discoveryplus pic.twitter.com/q13LSodFCF

— Animal Planet (@AnimalPlanet) January 10, 2021
Dench humbly reminded her fans of all generations that dancing is not something that comes naturally or easily for her, and she admitted that she had to rehearse a lot under her grandson's direction.
To stay occupied and in an exercise of memory, Dench also planned to learn every one of William Shakespeare's 154 sonnets, and while she only got as far as nine, it was an activity that she most enjoyed.