Former Supermodel Kathy Ireland Reveals the Lessons on Success She Has Shared with Her 3 Kids
The beautiful blond was the cover of a renowned magazine for several years, but that was not her goal in life. The example of her parents influenced her, and now she is a successful mogul.
Kathy Ireland, 56, is a supermodel who, for years, was the woman-of-his-dream for many men and the envy of many women. Her beautiful face and swimsuit-clad body appeared in Sports Illustrated issues for 13 years in a row and graced its cover three times.
However, her success did not represent her peak because she leaped acting and then to the business world. All of these life experiences taught her valuable lessons that she has passed on to her three children.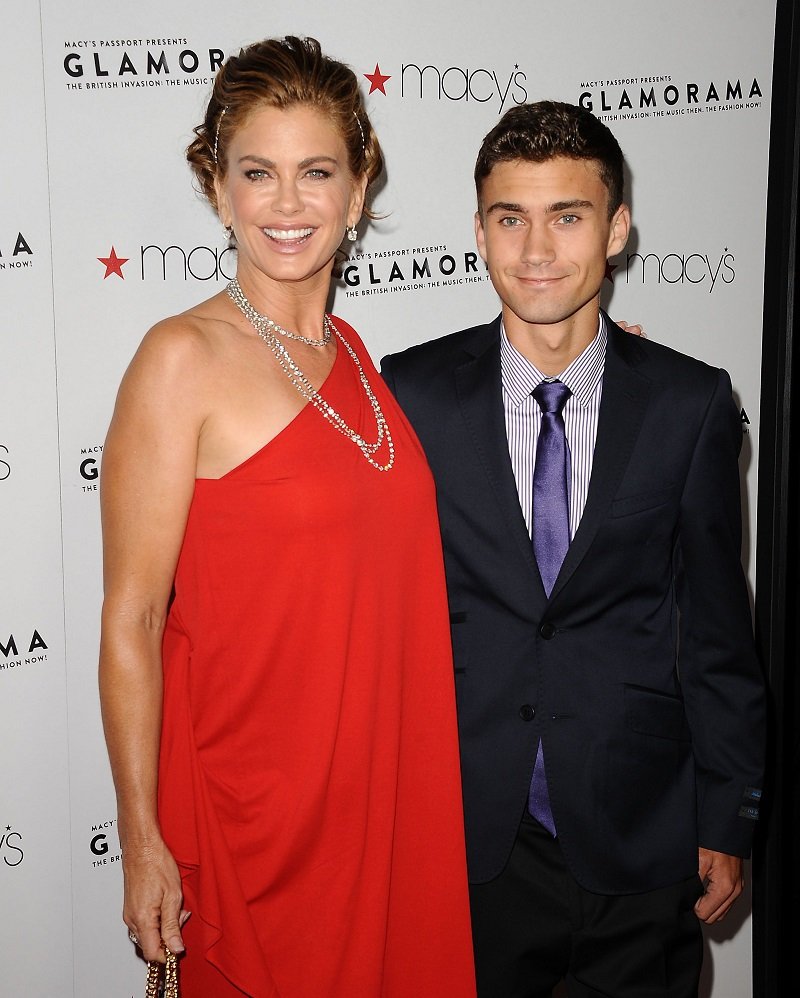 Ireland has built an empire with her own hands, but it wasn't all easy. She says that she has had to fight prejudice to come from the modeling world. She has also faced financial difficulties, but that's why she says that if she could, everyone can do it.
Those are the lessons that she has left for her children: discover her values, set limits to protect those values as they will be challenged to put them aside. They must know what they believe and why they believe that.
AUTHOR AND DESIGN MOGUL
Furthermore, through her book, "Fashion Jungle," she has extended her sphere of influence to everyone who reads it. Despite being a fictional story, Ireland indicates that she shares real experiences of both his and her companions in modeling.
These experiences were, in part, the ones that helped her make her way into the world of acting and then get into the fashion and design business with success. Her empire is valued at more than $2 billion, and her personal net worth $360 million. 
BEAUTIFUL AND DIFFICULT WORLD
In her book, the former model recounts her experience during the years she spent on the runways. She describes her experience by indicating that she is grateful for the incredible places she had the opportunity to see but also had a bitter time.
In the world of modeling, good people and dangerous predators are waiting to fall on the prey that allows them. She talks about a time when she had to leave a photoshoot after hitting the photographer.
VALUABLE LESSONS
However, she didn't just learn important lessons from her time in modeling. At home, Ireland learned about hard work, creativity, solving people's problems, and helping those who need it most. She saw her mother went into a series of businesses.
Her father was a person who fought for workers' rights and helped them obtain proper working conditions. Ireland married Greg Olsen, a physician, in 1988. They have three children, son Erik, 26, and daughters Lily, 21, and Chloe, 17.
PHILANTHROPY AND HARD WORK
After leaving modeling and acting, Ireland decided to start a line of socks sold at Kmart in 1993. This business expanded to include furniture, fashion, jewelry, and more than 17.000 articles for home and personal use.
With the vision of helping and respecting her workers instilled in her childhood, Ireland has expanded her business, always thinking of her workers' benefit. Her contributions to the causes of AIDS patients and children with cancer show it.
SHARED PASSION
She says that those who know her well say that she likes to control everything around her while she works. But she prefers to say that she is passionate about what she does. This passion led her to meet and join actress and philanthropist Elizabeth Taylor in her foundation for those with AIDS.
The two women worked together for years and forged a friendship that made them almost like family. Regarding the beautiful film diva, Ireland says that she had a generous heart, was committed to helping those in need and adored children.