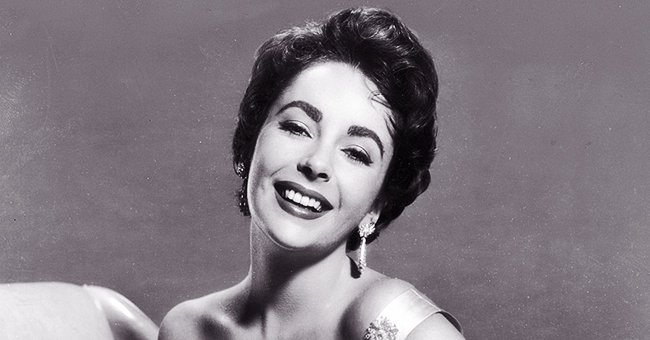 Getty Images
Elizabeth Taylor of 'Cleopatra' Was Married 8 Times during Her Life
Famous British-American actress Elizabeth Taylor made the trip to the altar a total of seven times — here's all you need to know about all her husbands.
Elizabeth Taylor was known internationally for her candid beauty and her violet-colored eyes. She was born in London, England, to American art dealers, Sara Sothern and Francis Lenn Taylor.
She lived in London till she clocked seven, after which her family returned to the US. A friend of the family noted little Elizabeth's stunning beauty and immediately suggested they take her for a screen test.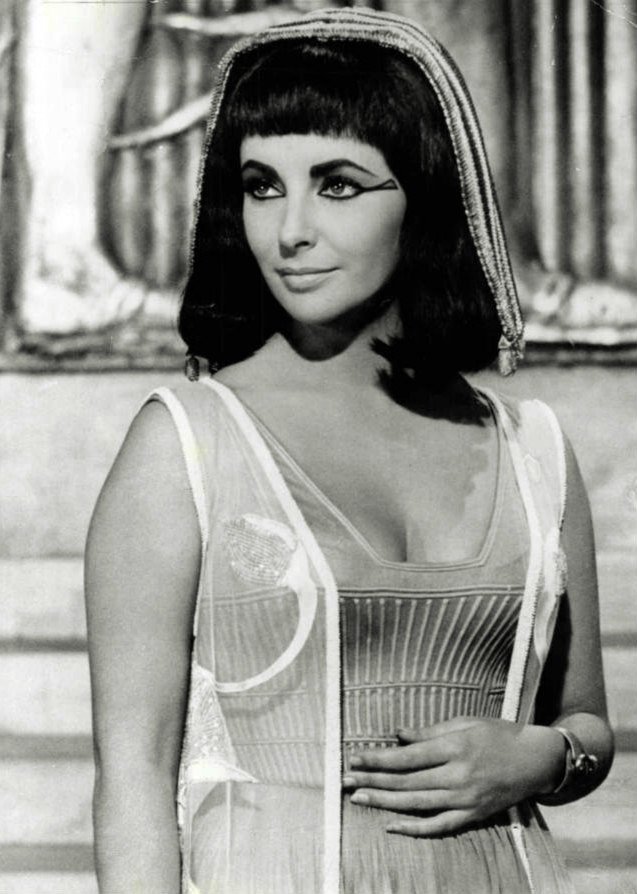 A portrait of Elizabeth Taylor as Cleopatra in the movie "Cleopatra" taken during 1963. | Source: Wikimedia Commons
Her test impressed executives at Universal Pictures, and she got her first contract. Finding fame at such a young age, Elizabeth was forced to grow up very fast.
Her roles included several passionate scenes with men more than twice her age. Taylor wrote in a 1988 People story titled "Restricted: The Passionate Years," "At barely 17, I grew up for all America to see..."
That hurried path into on-screen romance soon influenced her real love life. Throughout her life, Elizabeth got married eight times to seven different men.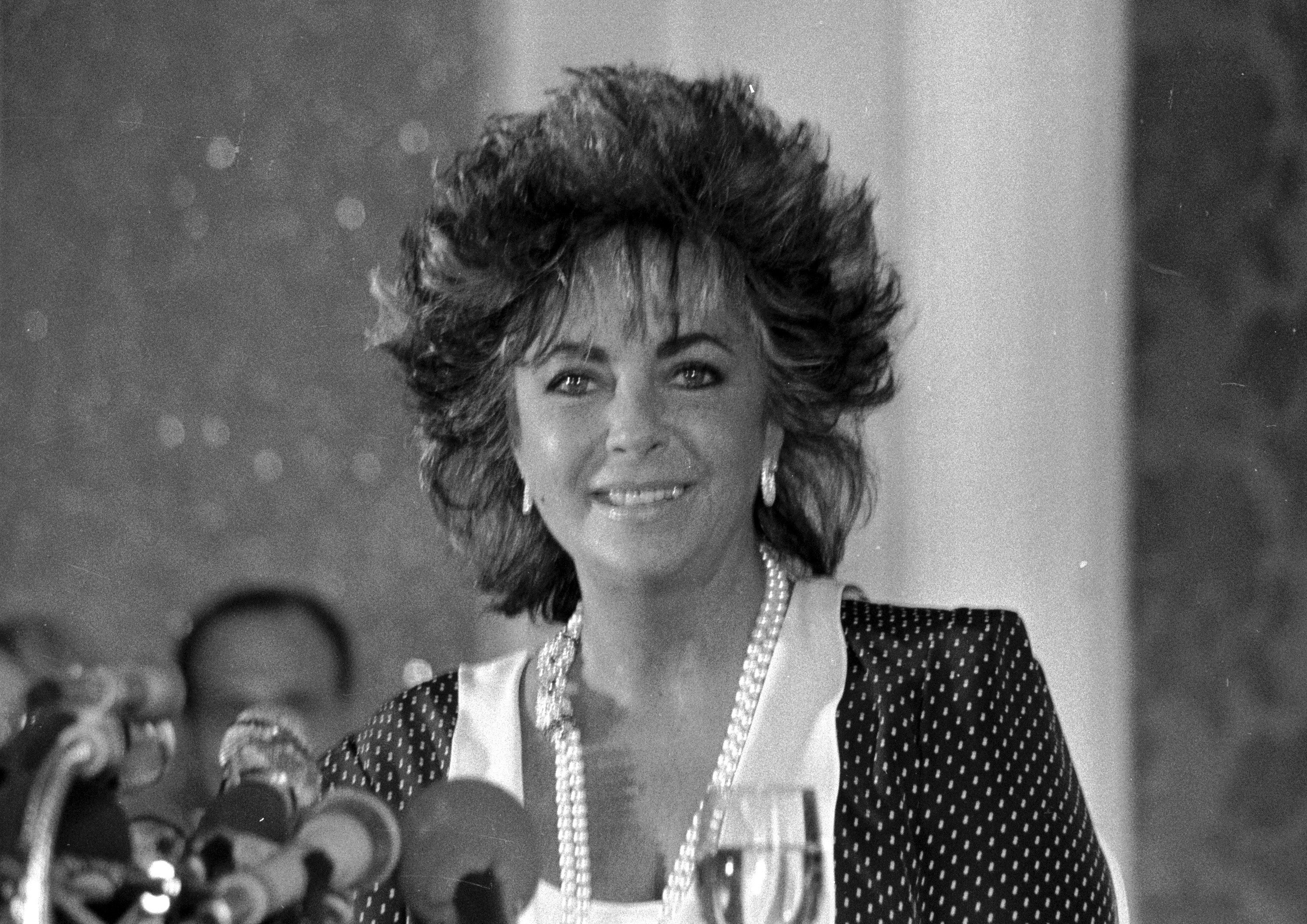 Elizabeth Taylor at the American Film Festival of Deauville in Normandy, France in 1985. | Source: Wikimedia Commons
Here's a complete list of the award winner's husbands:
Conrad 'Nicky' Hilton
Married between 1950-1951
They met in October 1949 at a nightclub in LA, and by October 6, 1950, they were married — she had been merely 18 at the time.
Their wedding ceremony was held at the Beverly Hills' Church of the Good Shepherd, with more than 500 guests in attendance. Before her marriage to Hilton, Elizabeth had been previously engaged to Glenn Davis and Bill Pawley.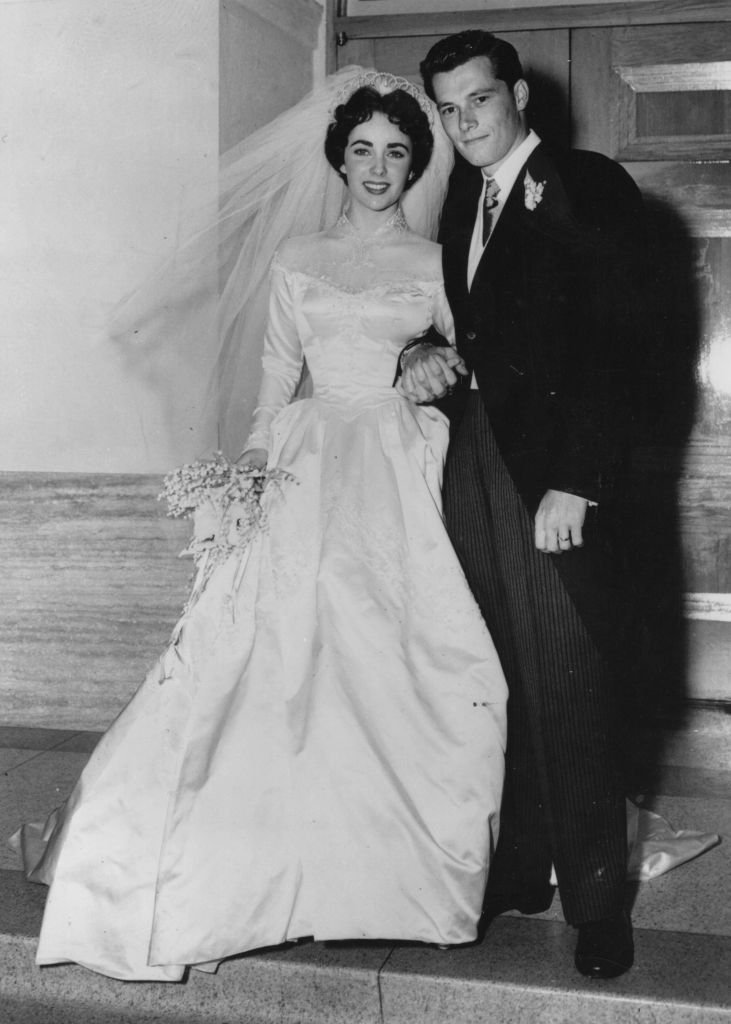 Elizabeth Taylor and hotelier Conrad Hilton after their wedding in Hollywood | Getty Images
Michael Wilding
Married between 1952-1957
She got bored with their life in Washington, DC, and her dependency on alcohol and drugs spiraled out of control.
The pair were married for five years, and during the duration of their union, she gave birth to two boys, Michael Jr., and Christopher.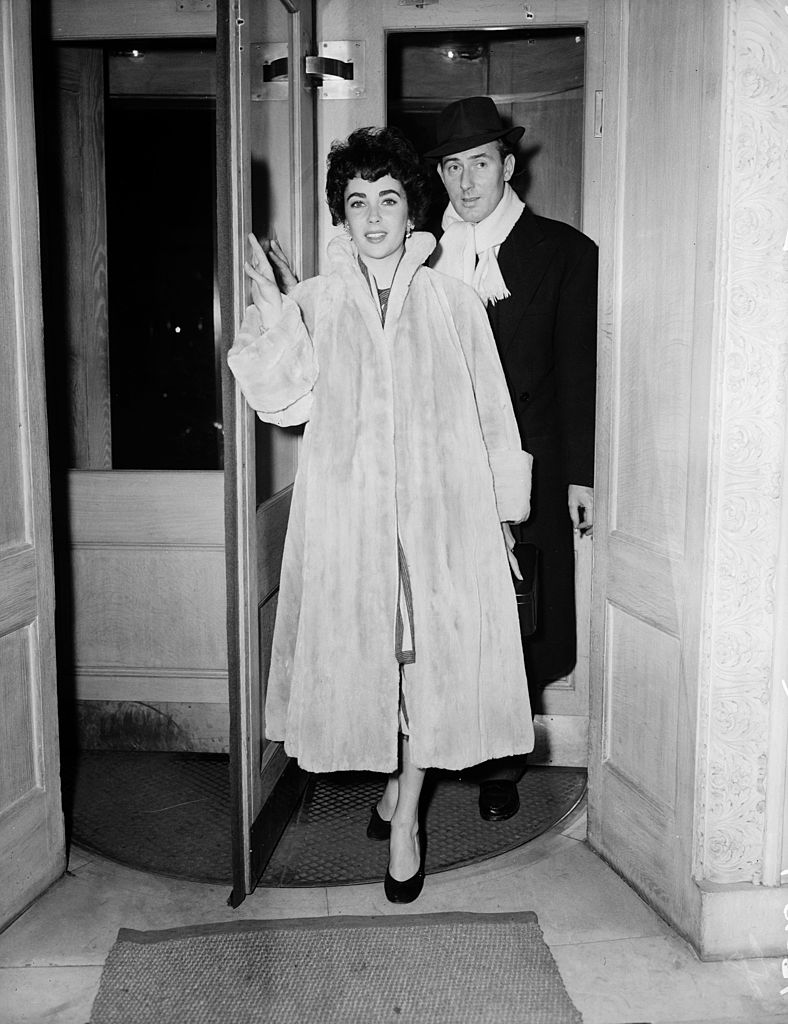 Elizabeth Taylor with her husband Michael Wilding (1912 - 1979) the day before their wedding at Caxton Hall. | Getty Images
Mike Todd
Married between 1957-1958
Elizabeth Taylor married her third husband, theater and film producer Mike Todd, on February 2, 1957. The ceremony was held in Acapulco, Guerrero, Mexico. "I was the happiest with Mike Todd," the iconic movie star stated during her later years.
They had one daughter, Elizabeth "Liza" Frances together before his death in 1958. He died in a plane crash — Elizabeth should have been with him but had decided to stay back cause she had developed a cold at the time.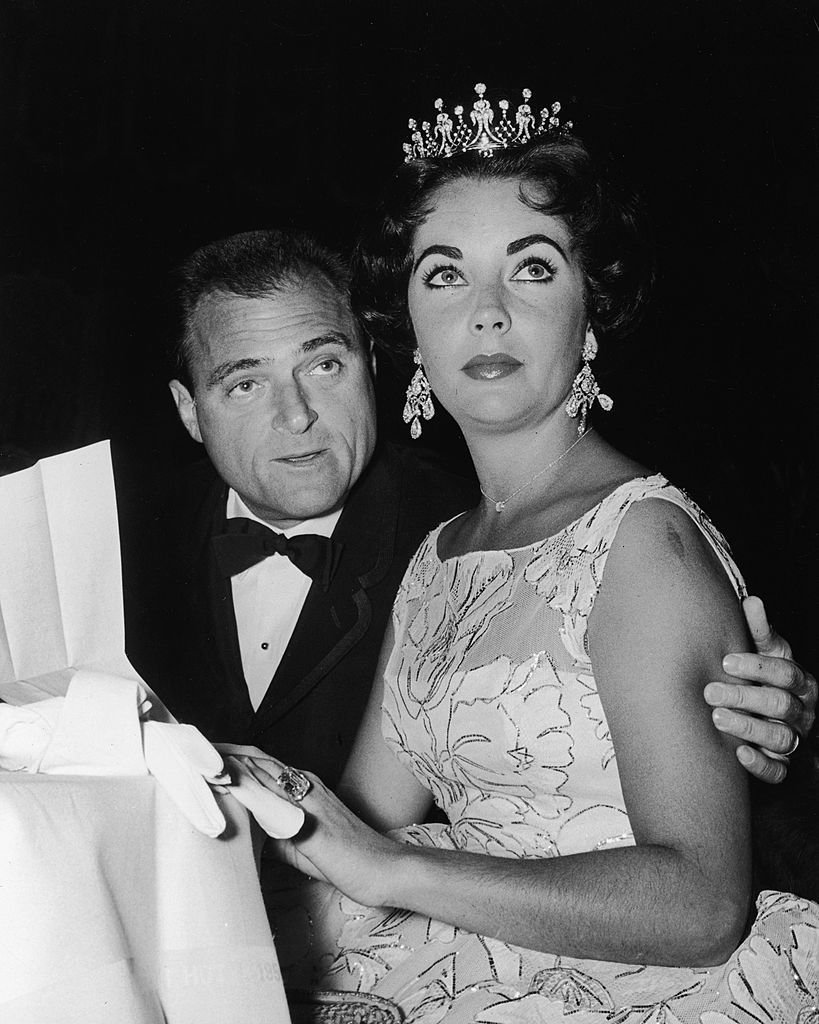 Elizabeth Taylor sits with her third husband, American film producer Mike Todd | Getty Images
Eddie Fisher
Married between 1959-1964
Fisher was a singer at the time of his marriage to Elizabeth. They tied the knot at a local synagogue in Vegas — a year after Todd met his demise.
Fisher described the ceremony as a "typical two-rabbi Jewish ceremony in his autobiography titled "Been There, Done That."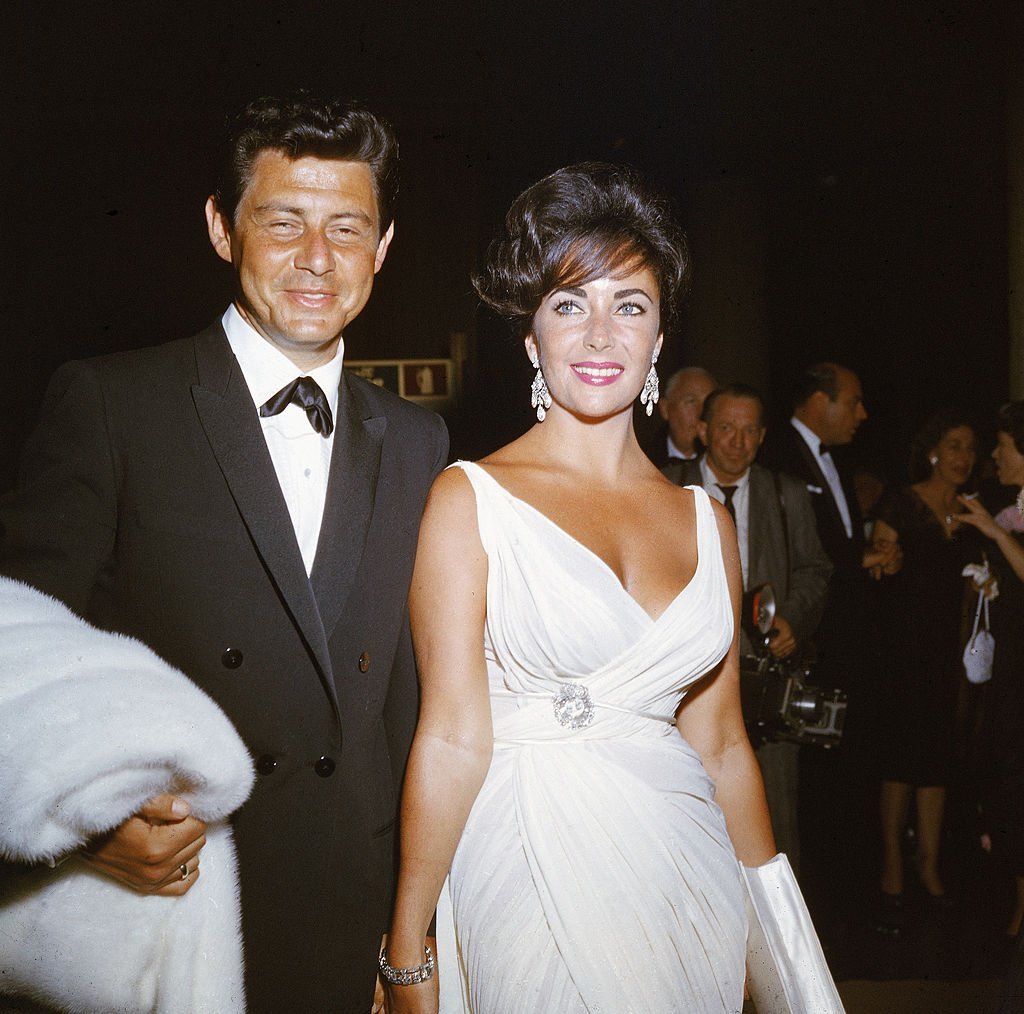 r Elizabeth Taylor and her fourth husband American singer and actor Eddie Fisher | Getty Images
Richard Burton
Married between 1964-1974 and 1975-1976.
Burton was a Welsh actor, often named the love of Elizabeth's life. He was her fifth husband, and they got married twice. Their romance began after they met on the set of "Cleopatra" in Italy while they had both been married to different people.
Elizabeth and Burton got married nine days after she divorced Fisher. When they broke apart, the two attempted to make things work again; however, it didn't because of Burton's infidelity and her alcoholism.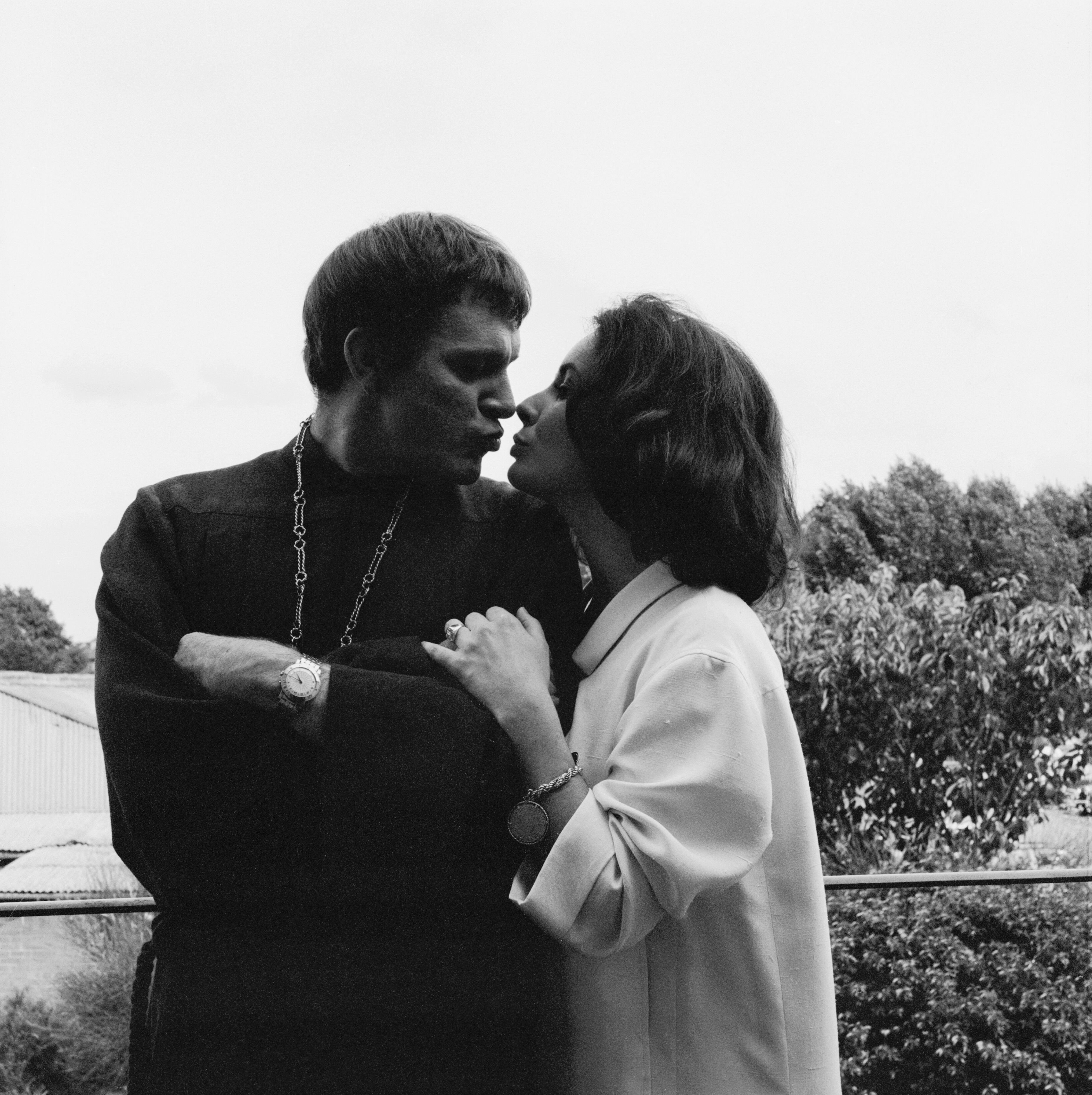 Elizabeth Taylor and Welsh actor Richard Burton (1925 - 1984) during filming of Peter Glenville's "Becket" | Getty Images
John Warner
Married between 1976-1982.
Taylor's sixth husband was a politician named John Warner. Their romance was fast-paced, and they were married five months after their first date.
The famous actress aided Warner in his electoral campaign; however, she got bored with their life in Washington, DC, and her dependency on alcohol and drugs spiraled out of control.
Larry Fortensky
Married between 1991-1996
Not very much is known about Elizabeth's last husband. He was reportedly a construction worker, and the pair met in rehab.
They got married at the Neverland Ranch, which belongs to late pop star Michael Jackson. The wedding pictures were reportedly sold to a magazine for a million dollars.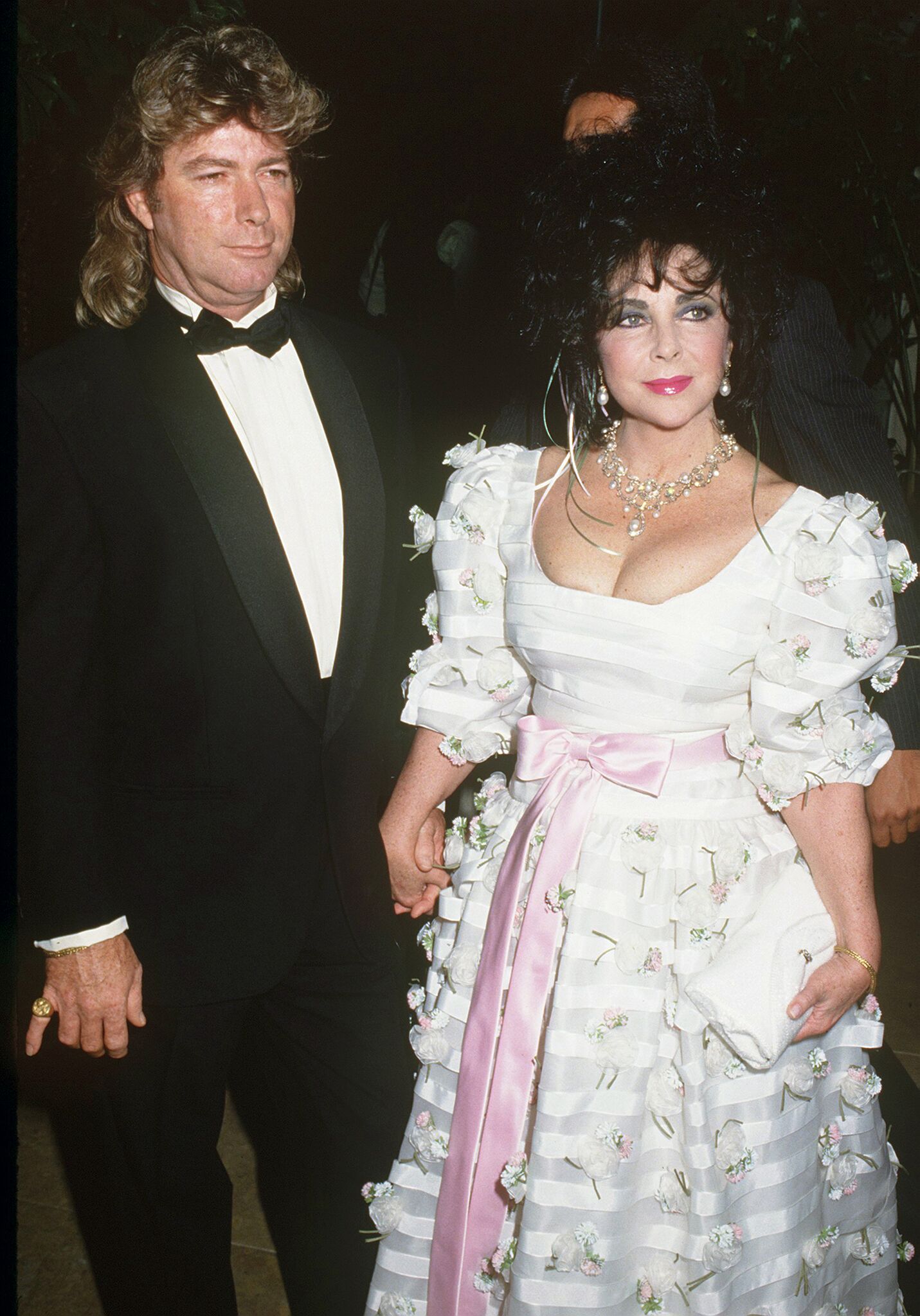 Elizabeth Taylor (1932 - 2011) and her husband Larry Fortensky attending the Carousel of Hope at the Beverly Hilton Hotel | Getty Images
The money went into the talented actress' AIDS foundation. Though they separated in 1996, the two remained in touch till her death in 2011.
Elizabeth Taylor passed away on March 23, 2011, in Los Angeles. The cause of death was congestive heart failure. She was laid to rest in Forest Lawn Memorial Park in Glendale, California.
Please fill in your e-mail so we can share with you our top stories!