Watch Remy Ma's Daughter Reminisce Sing Her Heart Out in This Adorable Video Papoose Posted
Hip-hop power-couple Remy Ma and Papoose's precious golden child, Reminisce, appears to have her parents' love for music as the little girl stunned fans with her skills on Instagram.
Remy Ma is famous in the music industry for her flawless rap style as well as being the wife of another renowned rapper, Papoose. Her husband recently shared an adorable video of their daughter singing along to a song.
The brief footage captured the couple's delightful "Golden Child" sitting by the kitchen table in a booster seat. The little girl wore a red Elmo-themed top while her hair was styled with various colorful hair bands.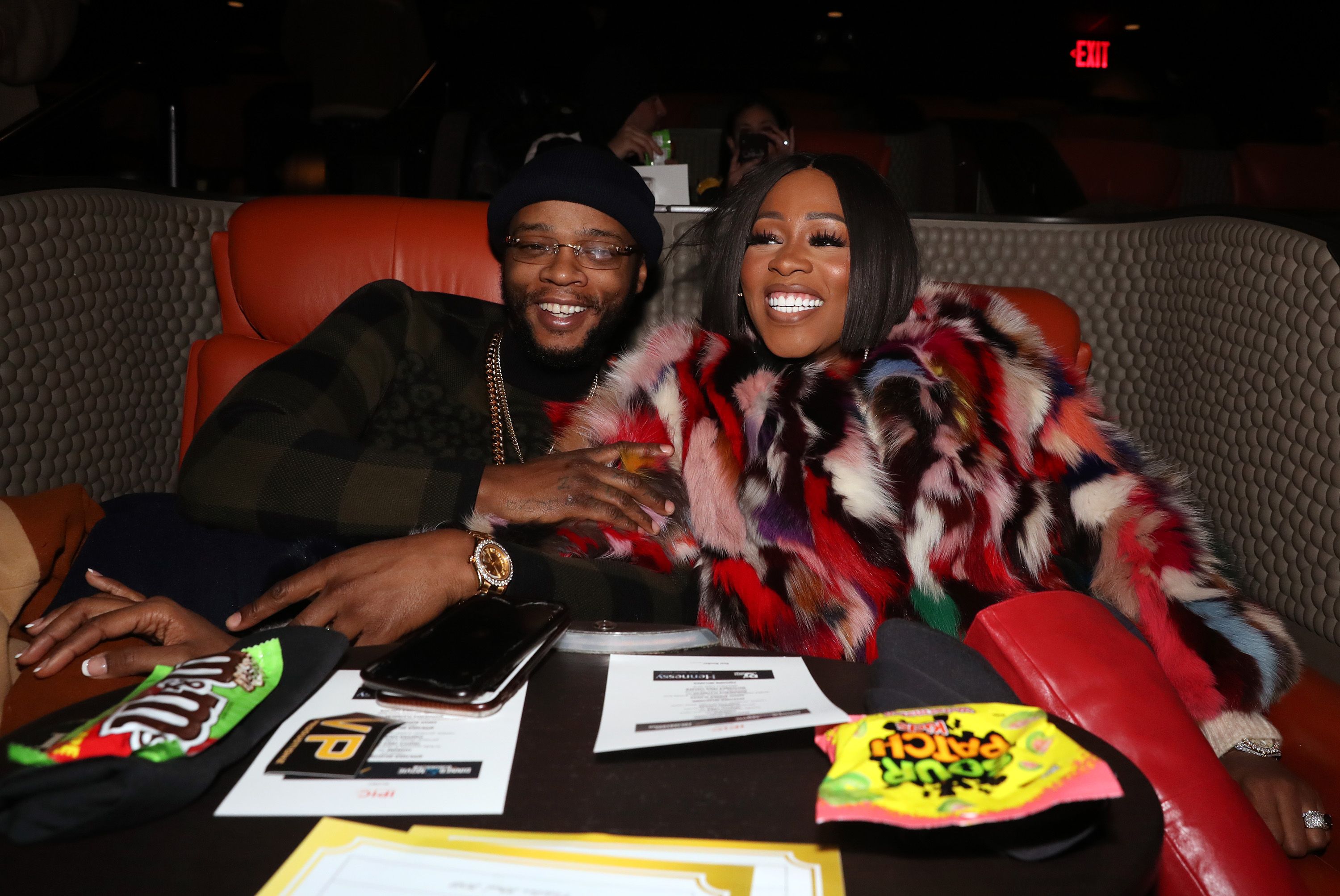 The clip also gave fans a good view of the kitchen's white interior but the highlight of the day wasn't the opportunity to see Papoose's home but his daughter happily singing along to a song while making adorable hand gestures.
The proud father's caption stated that this sweet moment came as a surprise and in his haste to record it, the 42-year-old accidentally filmed it in slow motion. But his love for his daughter was evident with the words:
"#thegoldenchild be singing her heart out!
His wife is equally as affectionate when it comes to their daughter and she has proved her love on various occasions including a surprise party she organized last year where the mother-of-two went the extra mile.
[Remy Ma's] first miscarriage happened in 2017 and she felt lonely during that period.
The impromptu party was thrown during the quarantine period and it was complete with balloons, desserts, and toys. As for the reason, Remy Ma stated that the surprise party was simply for her daughter's happiness.
Last year, the "Love & Hip Hop" star stunned fans with her multitasking skills when she managed to breastfeed Reminisce during an interview. This occurred during her appearance on an episode of "The Real" alongside her husband.
During their interview, the golden child approached her parents in tears and Remy Ma effortlessly attended to her daughter while answering the interviewer's questions. Fans were impressed by her ability to multi-task.
Despite her flawless portrayal of motherhood, it wasn't easy for the rapper to have her golden child. Back in 2018, the 40-year-old opened up about her infertility struggles and how it affected her life.
The rapper's first miscarriage happened in 2017 and she felt lonely during that period, which was why she didn't want to go public with the news until her husband convinced her otherwise.
Remy Ma's courage gave her a network of women, who inspired her to try IVF. This procedure eventually led to the conception and birth of Reminisce, the couple's Golden Child in 2018.