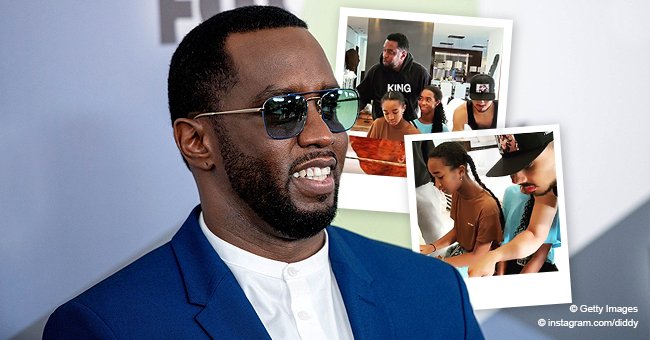 Getty Images
Diddy Shares Video of His Kids Quincy & Chance Playing Beautifully on a Piano for Their Family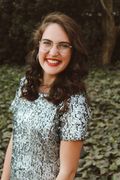 Rapper P. Diddy sheds some insight into his family's musical talents by sharing a video of his children playing the piano and him singing along.
Sean Combs, otherwise known as P. Diddy, shared a video on Instagram featuring four of his six children sharing a musical moment with him. Diddy's son Quincy and daughter Chance played the piano while the artist sang along.
The father of six was clearly enjoying his children as he is seen smiling and encouraging his daughter Jessie to join in. Four of Diddy's children are seen in the video and have clearly inherited their father's musical genes.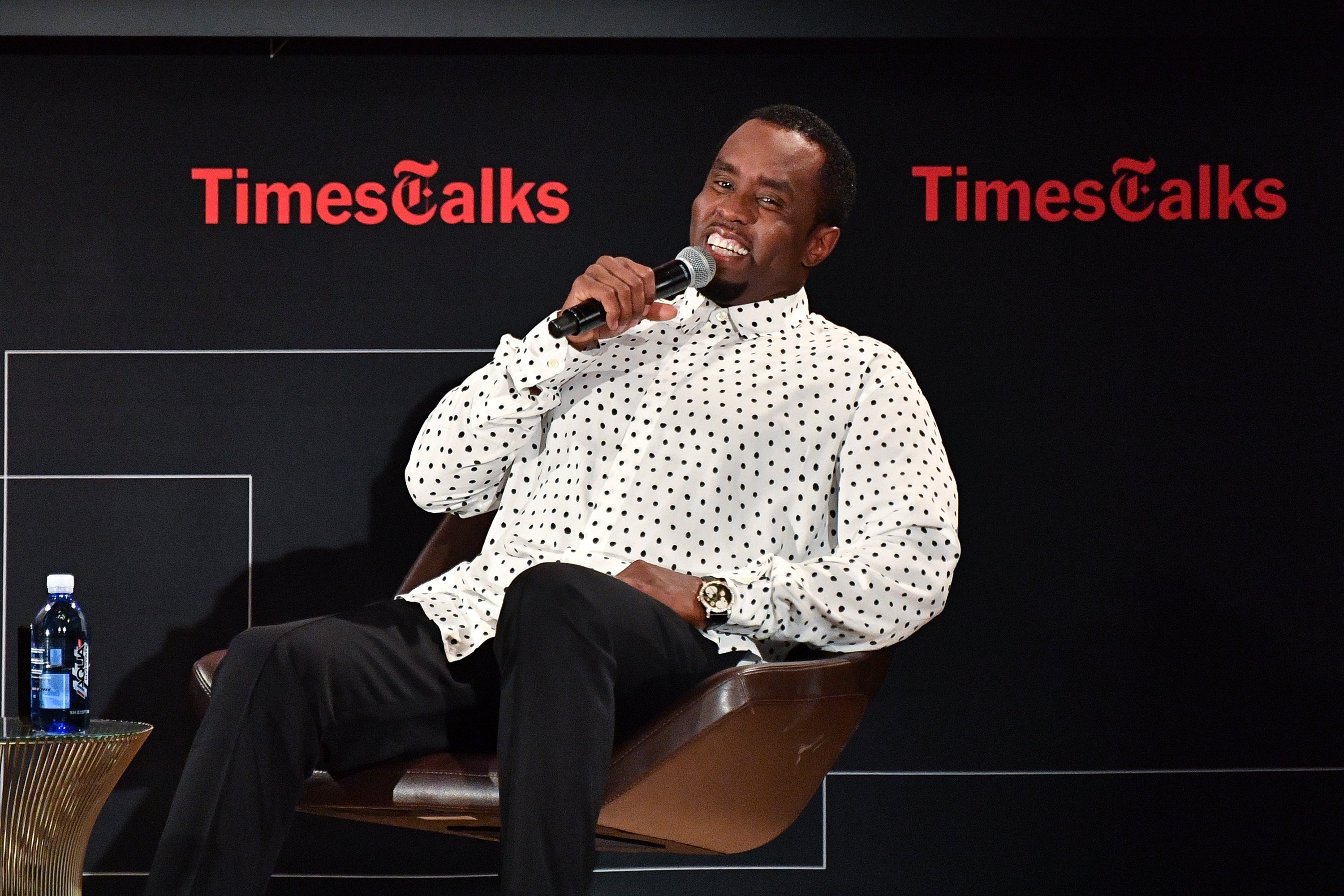 Sean "Diddy" Combs at TimesTalks Presents: An Evening with Sean "Diddy" Combs on Sept. 20, 2017 in New York City. | Photo: Getty Images
CLOSE KNIT FOR A REASON
Despite the joy portrayed in the video, the Combs family has not been without tribulation. They faced the death of Kim Porter, the mother of 4 of the artist's children, in late 2018. This loss changed Diddy's perspective as he shared:
"Losing Kim and now being a single father of six, my thinking had to change."
The rap star's family-focused approach is evident as he prioritizes spending quality time with his family when considering his career choices. Diddy's social media feeds also showcase how proud he is of his children and their accomplishments.
QUINCY'S TRUE FATHER
Diddy's relationship with his son Quincy, seen playing the piano alongside Chance, also speaks to the importance of family for the rapper. 29-year-old Quincy was adopted by Diddy at the age of 3 and has been part of the Combs family ever since.
The lack of blood relation between Quincy and Diddy is no hindrance to their relationship. In an interview, Quincy shared more on their close-knit family dynamic despite Diddy not being his biological father saying:
"Just having a closeness with this family is what drives it all."
DIDDY'S FAMILY ENTERPRISE
Beyond bonding over their shared musical talent, the family also shares a company called Combs Cartel, which strives to contribute to the global black community. Together with his children, Diddy wants to use his influence to uplift black families.
Sean Comb's approach to the family enterprise conveys how the rapper takes his children and what they hope to achieve into consideration but also how together the family can make a positive impact on the community that they form part of.
BETTER TOGETHER
Combs Cartel is the rapper's ultimate show of his family's unity as his children will reap the benefits of this enterprise. Diddy shared that the company will be the overarching business with his children's projects falling underneath it.
Diddy is not allowing himself to be crippled by the grief of losing Kim Porter as he chooses to make his kids a priority. He shared that the family is focused on their plan beyond the loss and this joy-filled video speaks to their efforts to succeed.
LUCKIEST MAN IN THE WORLD
Even though the family has had many obstacles to overcome, the rapper's intentional focus on his children allows him to call himself the luckiest man in the world. The Grammy winner has his family as his top priority and driving force.
Sean Combs is clearly at his happiest surrounded by his children, who are each doing what they love. The Combs family bond is strengthened by their common love for music, Combs Cartel, and an immense loss that they overcame together.
Please fill in your e-mail so we can share with you our top stories!