'Home Town' Star Erin Napier Shares Pic of Daughter's Hand after Slamming Social Media Critics
Erin Napier, the star of "Home Town," shares a touching photo of her daughter's hand on social media. The HGTV star and her husband, Ben Napier, have been vocal about blocking social media bullies. 
Reality TV star Erin Napier has posted a picture captured a tender moment shared with herself, 36, her husband, Ben, 37, and their daughter Helen, 3.  
The couple's fingers meet to touch Helen's tiny index finger in the photo as the toddler lies down in her crib. As has come to be known of the couple's social media posts, their child's face is not visible in the photo.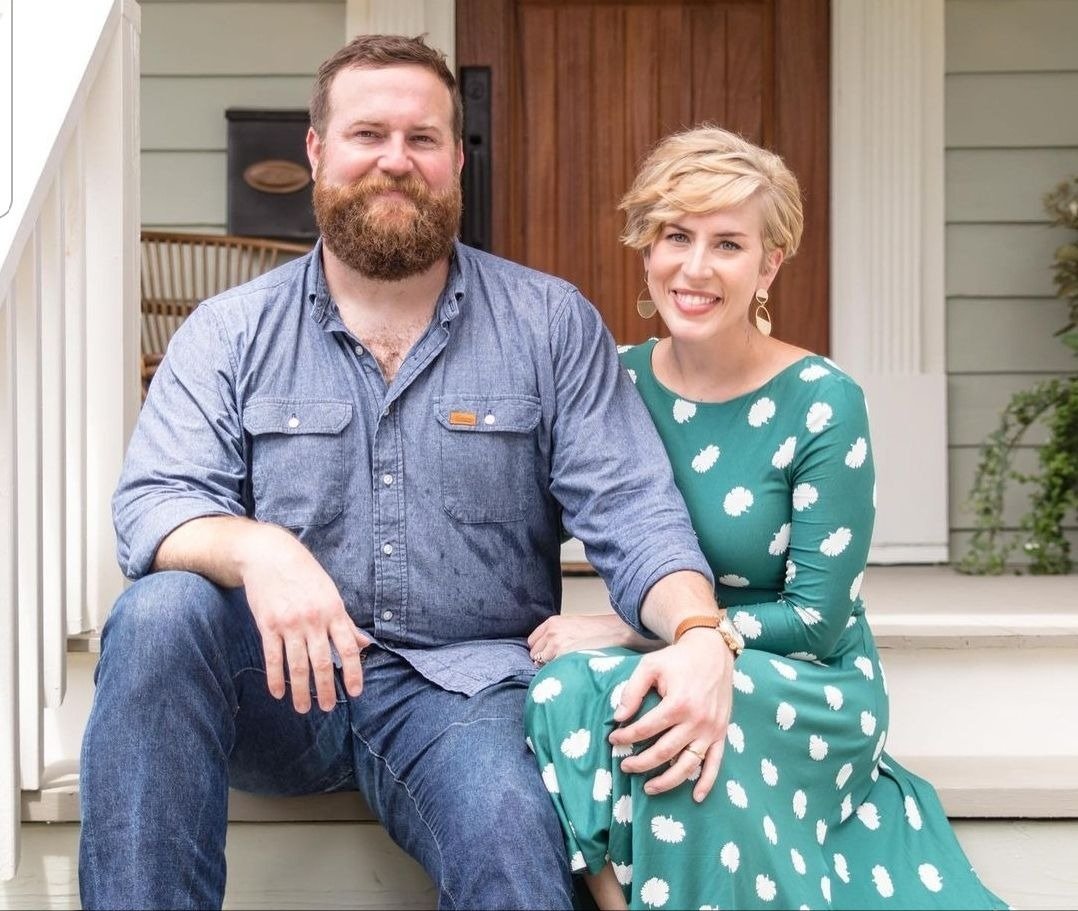 The moment saw several followers appreciating the moment, describing it as cherished. One commenter shared with Erin he and his wife did the same thing with their son to show how much they loved each other. Erin captioned the photo: 
"Our family "handshake" at bedtime and when we leave for work that I hope we never stop doing."
One other comment read the Napiers were an inspiration for what family represents. Another user commended the Mississippi natives for protecting Helen from social media platforms.
Napier has spoken out about why they choose not to publicize Helen's face on social media, adding it was their right to do so as parents. Still, she acknowledged the decision was not everyone. 
The TV presenter believes she is protecting her daughter's image from being criticized by cruel people. Adding how proud they were to be her parents, she felt strongly it was their duty to shield her from the ugliness that lives on these platforms. 
When rude comments reach her feed, Napier does not hesitate to block people. She is astounded by how people have the brevity to spew hateful things online when they wouldn't otherwise have the courage to do so to her face, adding: 
"I've never behaved that way on social media. I just expect everyone to have the same level of polite conversation." 
Ben shares the same sentiments, urging us to display the same level of respect on the digital platforms as we would when interacting with each other on the streets. 
Napier has previously defended herself against the barrage of questions surrounding her plans to have another child. This, after fans frequently asked when they were planning to give Helen a sibling. 
The home renovation expert mentioned that even though her fertility was not a matter of concern, probing people with these kinds of questions was insensitive to couples struggling to conceive.
The TV personalities delighted fans when they welcomed Helen on January 4, 2018. Erin, who continued filming into her third trimester, spoke of how protective Ben was of her, not allowing her to lift a finger during what can be a physically taxing job.
The sweethearts endeavored to raise their daughter in a loving home, saying that spending as much time as they can together was what made their relationship strong.