Lily Allen Recalls Journey to Sobriety and Hitting Rock Bottom during Miley Cyrus' Tour
Singer Lily Allen recently took part in a podcast where she opened up about her journey to sobriety. The star has been battling most of her life with alcohol and drug addictions while trying to get sober.
Lily Allen was interviewed remotely on "The Recovery" podcast last week Wednesday by DJ Fat Tony. The pop singer revealed to the host that her addiction issues started when she was a child.
The British musician explained how she'd become co-dependent on alcohol while she was still at school. Allen admitted that she found value in getting attention from other people until recently.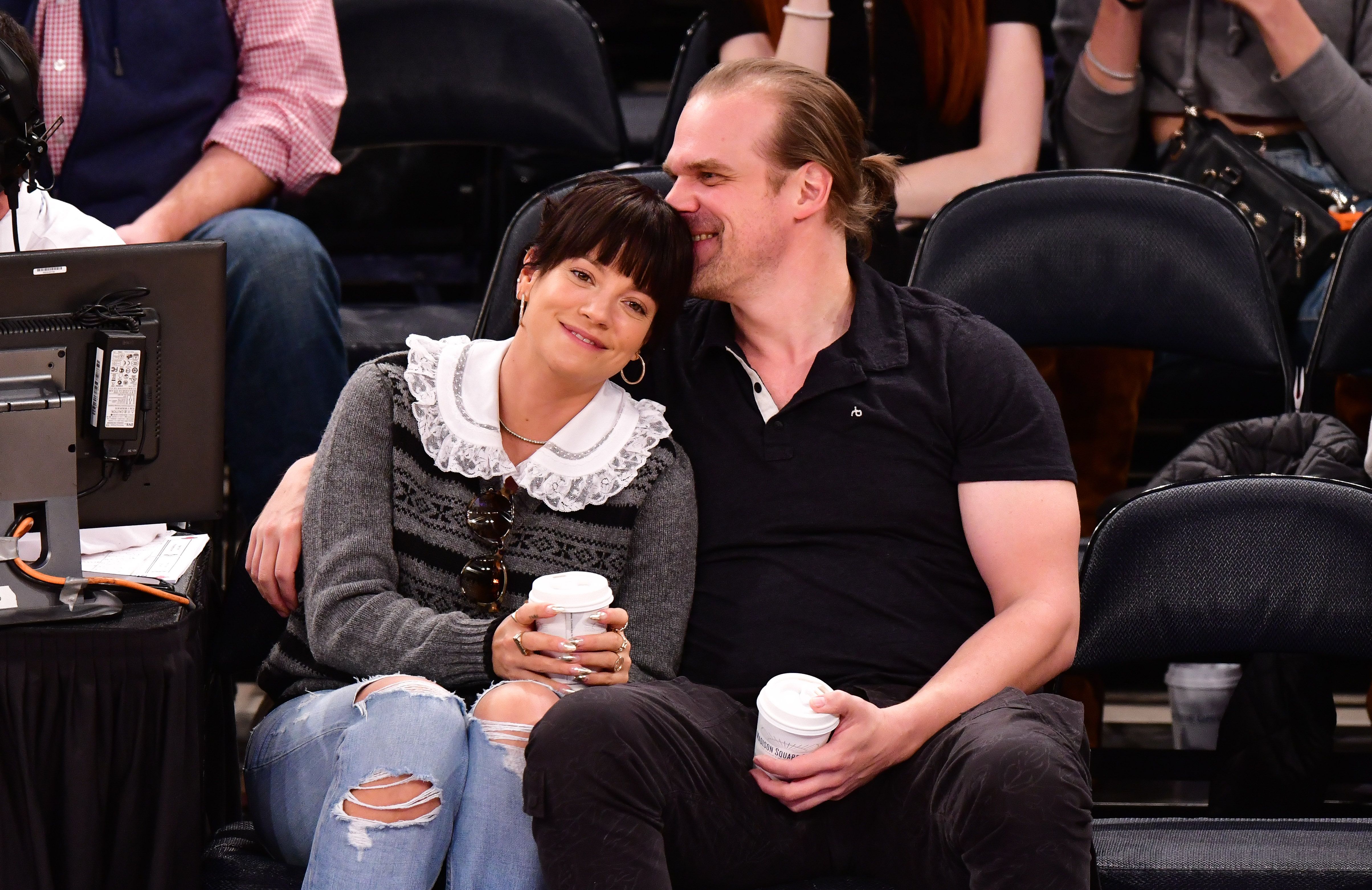 The "Smile" performer confessed to Fat Tony that she wanted praise and affirmation but didn't get that was the issue with her addiction. She got the attention from strangers but not the people that mattered.
The strangers she mentioned were her fans, which she amassed soon after starting her career after dropping out of school. The star ended up getting into drugs and alcohol.
At one point, she lived with other addicts and felt worthless. When she was 24, she married Sam Cooper (her very first husband), and with him, she shares daughters Ethel, 9, and Marnie, 8.
She then found herself needing to go back on tour because she and her husband ran out of money. Allen confessed to not feeling like a pop star when she weighed in at 196 lbs.
To counteract the weight gain, she started taking Adderall, which she described as being like the drug speed, to lose weight. However, she ended up getting addicted to it, stating:
"It made me invincible and I could work really long hours and be all the different people that I was required to be at the time."
While on the drug, she went on the Bangerz Tour to support fellow musician Miley Cyrus. She described the tour as highly sexualized, and it occurred when she had just spent the past three years giving birth.
At that point, Allen was getting back into being a pop star. However, supporting Cyrus worked against her as she felt the singer was younger and more attractive.
Sadly, she started cheating on Cooper on tour and began drinking again, too. At one point, she was in Los Angeles and recalled wanting a stronger drug like heroin, but she knew what that thought meant.
Having been an addict for so long, she knew she had to deal with her problem. She confessed to Fat Tony that this occurred five years ago, and that's the same time she started her recovery.
The pop singer got herself clean, but six months later, she started drinking again and lost everything she had. Her marriage ended, she lost her house, her friends, and her career was going down the drain.
She became resentful and angry, holding a feeling that the world owed her. Allen spent the next four years holding that feeling and living that way until she got sober again for her children.
She reached a point in her life where she started feeling guilty for neglecting her children when they were much younger so she could go on tour. The star explained her current process, noting:
"I'm in the process of breaking that cycle."
The musician now has a great relationship with her children and drops them off at school and later picks them up. She also makes them dinner, and they're able to talk to her when they have problems.
Lily Allen confessed that she was finally happy and in a healthy relationship.
The star has completely turned her life around and is now raising two confident children. She vowed to do all she could to prevent them from becoming drug addicts like her and for them to stay on good paths.
Allen has really progressed in her life, and in September 2020, she married her second husband, David Harbour, who is her support system. She confessed that she was finally happy and in a healthy relationship.
Harbour knows her struggles as he's 20 years sober now. Even though the artist doesn't have the wealth and success she used to have, she is healthier in mind, which's more valuable to her.