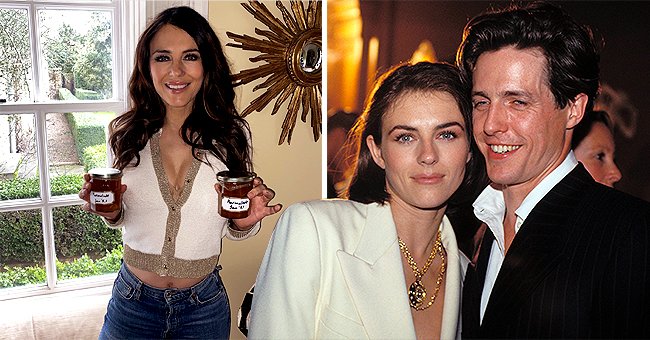 GettyImages twitter.com/ElizabethHurley
Elizabeth Hurley Dazzles in a Low-Cut Cardigan — See Her Ex Hugh Grant's Reaction to the Photo
The beautiful actress and model published a photo of one of her activities during the quarantine on her Twitter and her ex-boyfriend's response raised hundreds of comments.
Elizabeth "Liz" Hurley, 55, is a British actress, model, and fashion designer, who has been known not only for her involvement in show business but also for having launched her own swimwear brand last year. Something that considerably added to her mainstream fame was her love affair with actor Hugh Grant.
During the quarantine imposed by the states to control the pandemic, many people have tried different interests. As a way to stay busy and productive, others have even started home businesses.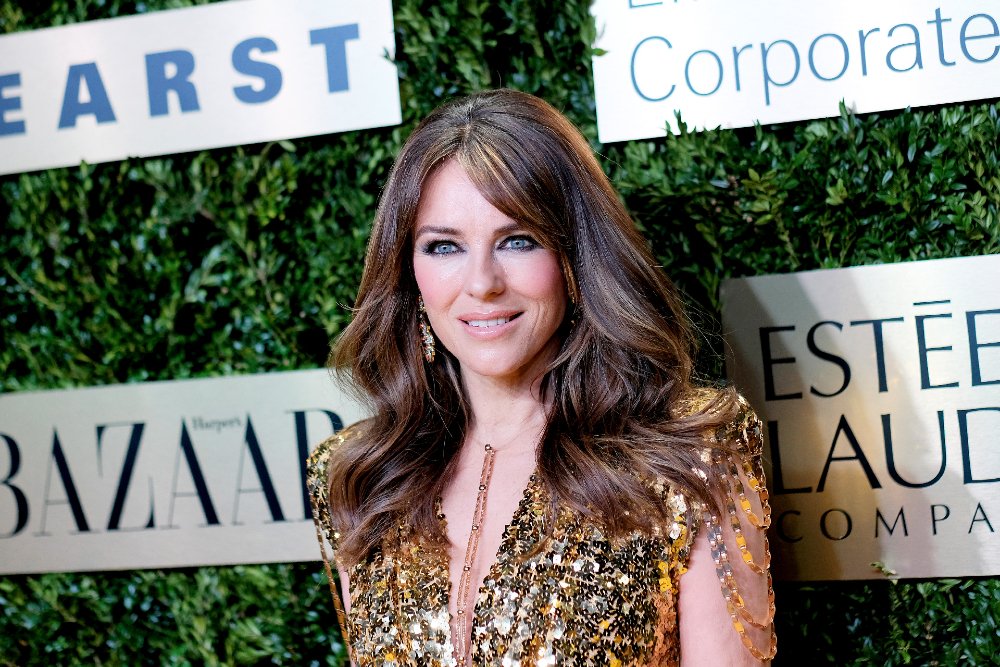 Elizabeth Hurley attending the Lincoln Center Corporate Fashion Gala in New York City, in November 2019. | Image: Getty Images.
Hurley says that the quarantine has driven her a little crazy and she has turned to the kitchen. In the photo of her that she posted on her Twitter, she can be seen sporting her slim figure in denim pants, a low-cut cardigan, and a jar of jam in each hand.
She wrote: "Lockdown has turned me into a demented housewife: 47 jars of marmalade are nestling in my larder and another sack of Seville oranges await me."
RESPONSE TO YOUR POST
Hurley's ex-boyfriend Hugh Grant, 60, shared the actress' post referencing the movie Paddington, with the mention of a third part. In this movie, he acted in the sequel which had the main bear making jam.
A cross joke with the beautiful actress who on the actor's birthday congratulated him with a post on Twitter. In the video she shared, Grant appears in the famous dance scene in "Loves, Actually."
STILL FRIENDS
Although the 13-year romance between the two actors did not reach the altar and ended after infidelity issues, they have stated that they remain close. Friendship has remained between them and they continue in contact.
Grant is in fact the godfather of Hurley's only son, Damian, the model's son with the tragically late American businessman and producer Steve Bing. On the other hand, Hurley is the godmother of one of Grant's five children.
FAMOUS DRESS
On the day of the Los Angeles premiere of her then-boyfriend Hugh Grant's movie "Four Weddings and a Funeral," the gorgeous actress attracted all eyes for the incredible dress she chose to wear.
The iconic golden safety pins black dress from designer Gianni Versace still has people talking. A couple of years ago Jennifer Lawrence wore a similar dress from the same designer. Hurley commented that both the dress and Lawrence were "amazing, hot and sexy."
CHRISTMAS CELEBRATIONS
The actress was locked up with her son in her house since March, and other close relatives. Despite being quite concerned for the health of her guests, she has also enjoyed the company of her loved ones.
During the Christmas season and the end of the year, the model shared some images of herself inside her house. In them, she appears in a dazzling blue dress while she is sitting on the stairs of her home. In another, she is with her son and they both wear matching sweaters.
Please fill in your e-mail so we can share with you our top stories!