Elizabeth Hurley Shows off Her Toned Body in a Plunging Black Swimsuit on the Beach
English actress Elizabeth Hurley recently took to Instagram to upload a charming snap of herself donning a plunging black swimsuit while unwinding on the seashore. 
On October 14, Elizabeth Hurley shared a photo of herself on Instagram as a way to make her followers smile and momentarily forget about the uncertain times they are currently living in.
The 55-year-old beauty looked breath-taking in a plunging one-piece swimsuit. Hurley is seen in the photo posing next to a lush palm tree.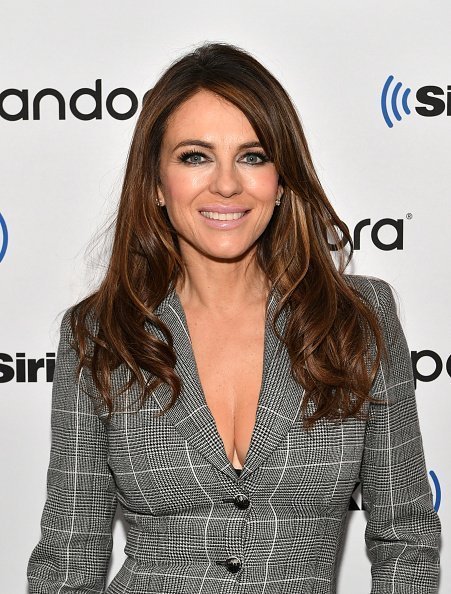 The black bathing suit she was wearing, which came from her own brand, flawlessly showed off her slim figure. The star styled her long hair in messy waves.
Hurley, who became popular as the girlfriend of renowned actor Hugh Grant in the 1990s, completed her look with sunglasses to shield her eyes from the sun. 
In the caption of the image, the "Four Weddings and a Funeral" actress inquired as to whether anyone needed a black one-piece. She then announced a substantial discount for the swimwear on her site. 
Meanwhile, in the comments section of the post that already received more than 97,000 likes on Instagram, many of her fans praised Hurley for her svelte shape.
Numerous followers also noticed her beautiful smile and toned legs in the photo. Some fans commented that they would love to see the "Passenger 57" actress in person.
Hurley is also a doting mother to her son, Damian Hurley.
According to Inquisitr, Hurley, who became a model at the age of 29, frequently wears chic designs from her own eponymous beachwear line in photos she shares on her Instagram account. 
On October 3, Hurley looked sensational in a skintight bodysuit in pastel green, as shown in the photo she uploaded on Instagram. The sexy ensemble accentuated her hourglass figure.
The entertainer appeared to be in good spirits while she posed for the camera. In the caption, Hurley shared that the photo was taken at the Cheval Blanc resort on the Maldivian island of Randheli.
Meanwhile, besides being successful in her career, Hurley is also a doting mother to her son, Damian Hurley, who apparently followed in the footsteps of his famous mother.
Hurley shares Damian with American businessman Steve Bing, who passed away in June at aged 55. Damian is still processing the terrible loss of his dad.
The 18-year old has an incredibly close bond with her mother, Hurley. Damian often shares photos of him and his mother on his social media accounts.