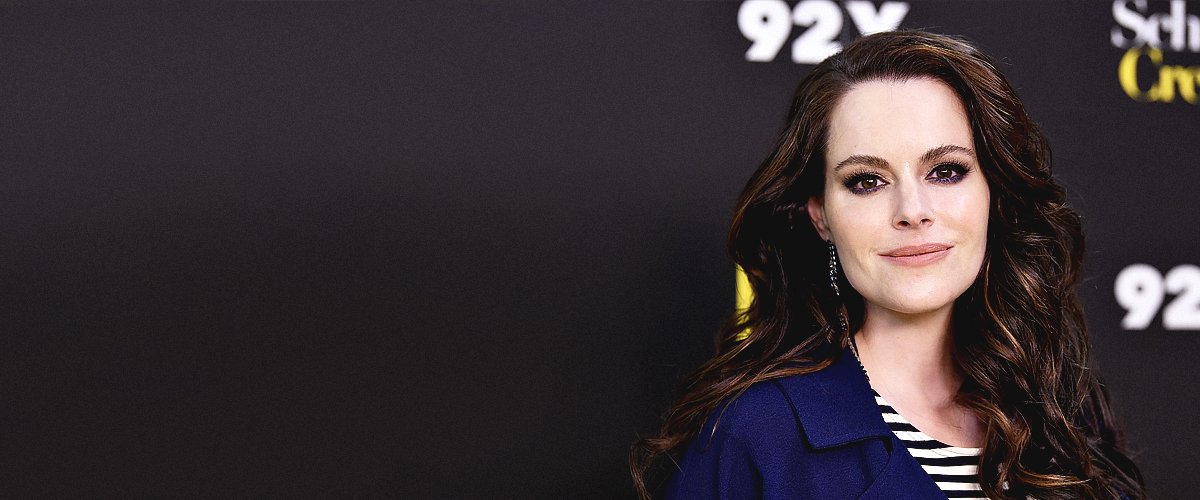 Getty images
Emily Hampshire Came Out as Pansexual in 2019 — What Else to Know about the 'Schitt's Creek' Star
Canadian actress Emily Hampshire's role on "Schitt's Creek" helped her on her journey to discovering her true sexuality. Here is all you need to know about the delectable actress.
Talented actress Emily Hampshire's successful movie career, spanning more than two decades, would probably come as a big surprise for many Americans who are not very familiar with the Canadian movie industry.
Just like the humble beginnings of the critically acclaimed CBC sitcom "Schitt's Creek," Hampshire has steadily built up her acting profile from scratch.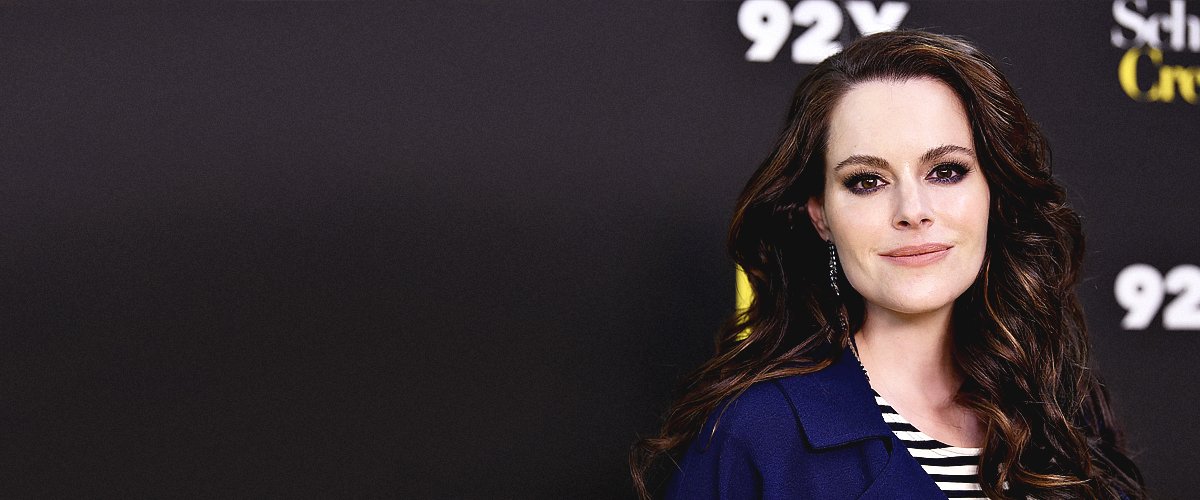 Emily Hampshire attends An Evening with the Cast of "Schitt's Creek" at 92nd Street Y on January 22, 2018 | Photo: Getty Images
She ultimately gained widespread fame through her fan-favorite role as the sarcastic, deadpan motel manager Stevie Budd on "Schitt's Creek."
EMILY HAMPSHIRE'S LIFE
Emily Hampshire was born and raised in Montreal, Canada. She fell in love with acting at age 11 after attending a "Les Miserables" performance with her mother.
At age 16, Hamshire moved to Toronto to pursue a career in acting, and she was accepted into the American Academy of Dramatic Arts shortly after completing high school. But she never attended the academy because it conflicted with a film opportunity.
Hampshire officially began her professional acting career in the Canadian film and movie industry in the mid-1990s. Within a relatively short time, she was able to leave her mark in the industry.
At the 2012 Cannes International Film Festival, Hampshire was presented with the first Birks Canadian Diamond award during the Canadian Talent Tribute presented by telefilm Canada for her career and work in the 2012 movie "Cosmopolis."
Since making her acting debut, Hampshire has appeared in several movie productions, including "The Life Before This," "It's a Boy/Girl Thing," "The Trotsky," "Good Neighbors," "Cosmopolis," "The Returned," and "My Awkward Sexual Adventure."
Over the years, the Canadian born actress has also starred in a handful of television productions, including "This Space For Rent," "Carl," and "Northern Town."
In 2014, Hampshire stepped into Brad Pitt's shoes when she landed a recurring role as Jennifer Goines in the Syfy series "12 Monkeys."
In 2015, Hampshire found herself in luck when she landed a supporting role in the CBC television series "Schitt's Creek." It has since proven to be a career-defining breakthrough that changed her life for the better.
EMILY HAMPSHIRE STRIKES GOLD
The year leading up to Hampshire's big mainstream break on "Schitt's Creek" was torrid and characterized by a series of unfortunate events.
She was broke, going through a divorce, and to top it off, her new agent in Los Angeles dropped her without reason. Even though she had been acting since age 12, Hampshire suddenly found herself suffering a barren run.
According to the "12 Monkeys" star, her pre-Schitt's life was nothing to be proud of. Going into the CBC sitcom's auditions, Hampshire was taken over by a bit of anxiety due to her hives breakout.
In October 2017, Emily Hampshire's partner Geiger came out as transgender.
However, she wowed the show's co-creator Dan Levy with her performance and landed the role. What followed was a six-season-long stint on the wildly entertaining sitcom.
In those six impressive seasons, Hampshire has gained a loyal fan base. Still, everything feels surreal for the beautiful actress. She admitted:
"I think it's ironic that a show called Schitt's Creek is the show that really changed my life for the better."
Hampshire portrays the role of motel clerk/owner Stevie Budd on the popular CBC comedy show "Schitt's Creek." The sitcom's first 15 episodes failed to resonate with viewers and received modest praise.
Over time, it attracted a larger fan base and gradually became one of the most critically acclaimed and loved comedy shows on television.
Unsurprisingly, Hampshire's fame along with the rest of the crew grew as the show continued to churn out numerous viral moments, including Moira's Oscar-nominated performance in "The Crows Have Eyes 3: The Crowening."
More importantly, the show received widespread praise due to its portrayal of the pansexual character David, played by creator Dan Levy, and how the storyline totally wipes out any expressions of homophobia towards him.
After six thrilling seasons, the show finally came to an end in a perfect season finale that featured all the ensemble cast members. However, the show did not just thrust Hampshire into the spotlight — it changed her life for the better.
EMILY HAMPSHIRE'S COMING OUT
Before Hampshire landed her role on "Schitt's Creek," she was in the process of a divorce from her husband of nine years, Matthew Smith, a soccer player-turned-talent agent at William Morris.
Going into her role as Stevie Budd, Hampshire was still recovering from a terrible year, but her stint on the show helped her on her way to self-discovery.
Her incredibly close friendship with Dan Levy, who is gay himself, helped guide Hampshire as she came to terms with her sexuality.
More importantly, "Schitt's Creek's" gentle transparency around queer identities, as well as its delicate exploration of Stevie's gender expression, coincided with a time that Hampshire found herself falling in love with a woman.
Even though she was in her mid-30s at the time, it was uncharted territory for Hampshire, but "Schitt's Creek," Levy, and Stevie helped shape Hampshire's new identity.
In May 2019, Hampshire came out as pansexual via an Instagram post that featured a clip of a scene from "Schitt's Creek" where Dan Levy's character, David Rose, explained pansexuality to Stevie. She wrote in the caption:
"...5 years later I find myself regularly explaining my own pansexuality to people with, 'It's like, I'm into the wine not the label.'"
At the time, Hampshire was dating musician Teddy Geiger. In October 2017, Emily Hampshire's partner Geiger came out as transgender. Nearly a year later, the two went Instagram official with their relationship and confirmed their engagement in November 2018.
Despite their open show of affection for each other on their social media accounts, the two ended their engagement in June 2019. It remains unclear why they decided to split, as they both are yet to address the breakup.
Since calling off her engagement with Geiger, Emily Hampshire has not been romantically linked with anyone. She is currently focused solely on her acting career and currently appears in Stephen King's horror-drama series, "Chapelwaite."
Please fill in your e-mail so we can share with you our top stories!