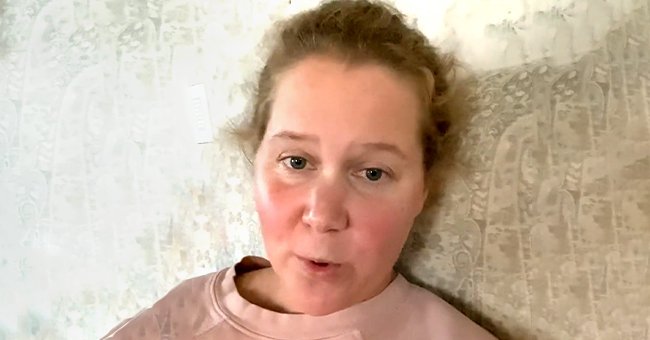 Instagram/amyschumer
Amy Schumer Jokes about the Screen Time Her Son Gets as She Pretends to Be the Ideal Parent
Stand-up comedian Amy Schumer recently had her Instagram fans and followers laughing hard after she sarcastically joked about her "perfect" parenting skills with her 20-month-old son, Gene.
Amy Schumer is back on Instagram, goofing off once again and making her fans laugh. In a recently posted goofy video shared on Instagram, Schumer unabashedly poked fun at her parenting skills and then penned a caption that read:
"Screen time #parenting."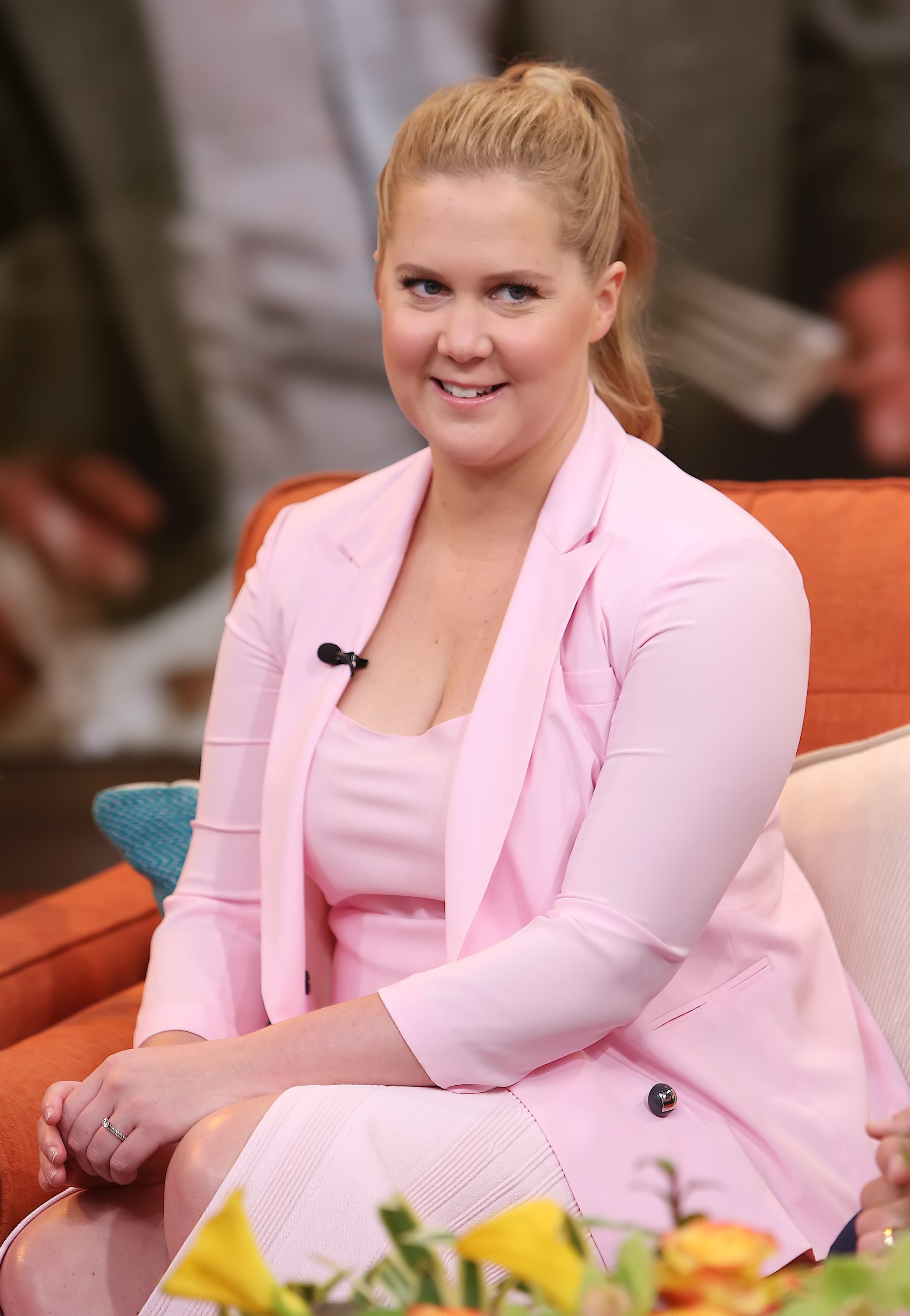 Amy Schumer promoting the "I Feel Pretty" movie in Miami on April 3, 2018. | Photo: Getty Images.
The comedian began her video in a very serene manner. She started by telling her over 10 million fans that every family has different approaches to raising children. According to her, her family decided to do no screen time for her son.
Schumer then calmly talks about how she and her family are doing great about guiding her little boy, Gene, away from gadgets. She added that books had become their alternative.
Fans immediately got the gist that the comedian mocked herself for how much screen time Gene has been getting. Schumer slowly pivoted the camera to her 20-month-old son, whose eyes were obviously glued to the television screen in front of him.
Still, in character, the 39-year-old continued to speak like a more disciplined version of herself until she eventually admitted that Gene watches many TV. Schumer had her fans in stitches, with many fellow parents understanding her predicament.
Little Gene has been filled with the sweetest and most rewarding surprises.
The hallways of parenting can be very challenging to traverse, and Schumer might not be too proud of how she has handled her young son's exposure to television and his screen time.
Still, even though the topic disheartens her, the comedian makes sure that Gene interacts with friends. In December, the comedian shared a cute throwback video of Gene on a playdate with Andy Cohen's son, Ben. She wrote:
"A year ago. BEN! @bravoandy I want to cry looking at these little sweeties. Also my parents were cute. Little did we know…"
The two incredible boys' video was dated December 24, 2019, featuring the now-20-month-old Gene having fun with Cohen's son Ben, who turned two years old last February.
Little Gene has been filled with the sweetest and most rewarding surprises, especially for his mom, who loves to joke about her parenting. In October, Schumer was absolutely shocked when Gene, then a year old, said the word "dad" in a now-deleted clip.
This wonderful milestone came months before Schumer poked fun — again — at Hilaria Baldwin after Baldwin got backlash for pretending to be Spanish and oblivious of the "English word" for cucumber in a viral clip.
Schumer posted a now-deleted snap of herself in a bathing suit and joked about how she went to Spain a couple of times and loved it too. A cucumber emoji was sitting pretty in her caption, confirming that she was referring to Baldwin's viral clip.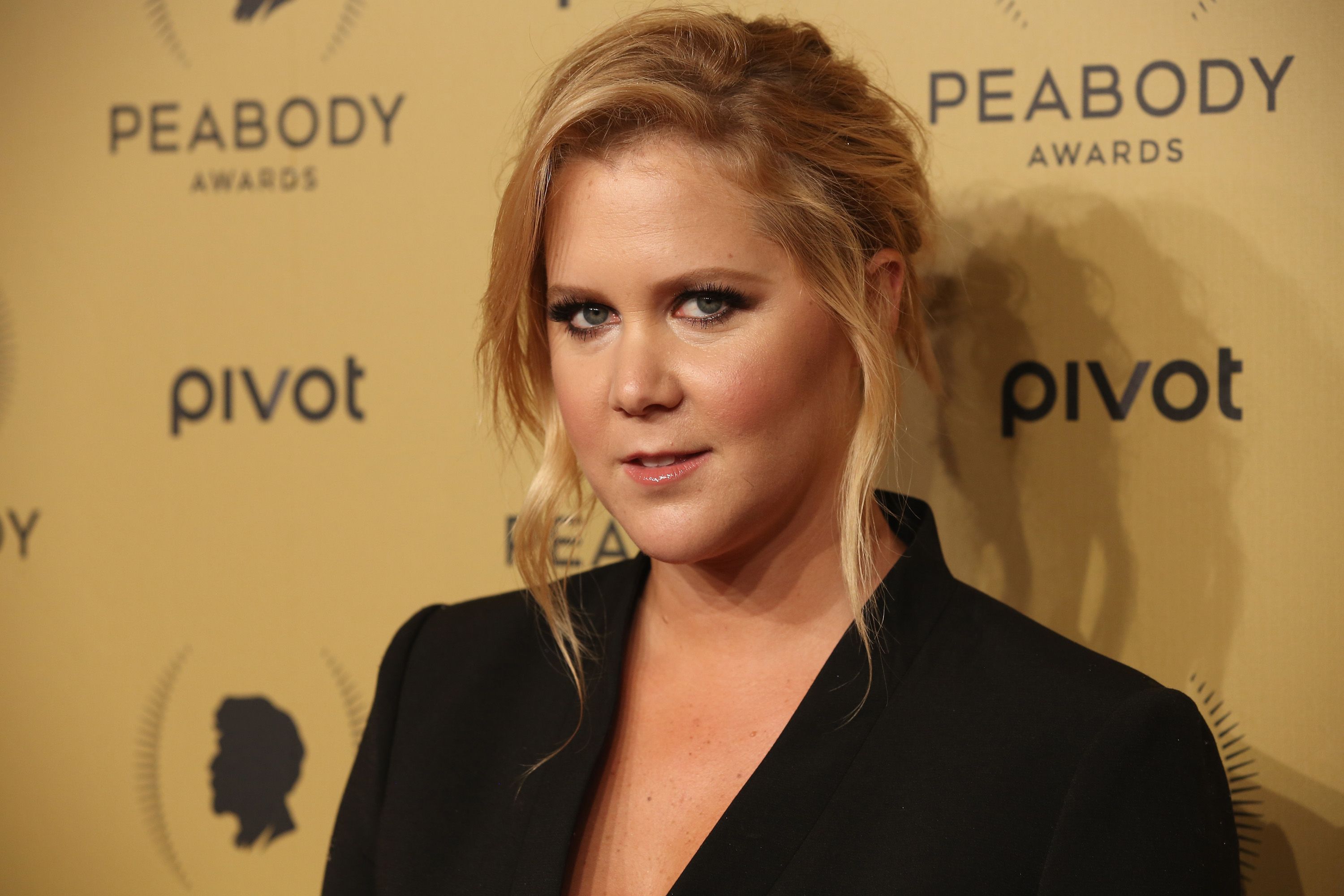 Amy Schumer at The 74th Annual Peabody Awards Ceremony at Cipriani Wall Street on May 31, 2015 | Photo: Getty Images
Her fans once again found the subtle jab-like post hilarious, with several fellow celebrities gathering to laugh in the comments. Gene will certainly enjoy having such a funny mom — when he takes his eyes off the TV, of course.
Please fill in your e-mail so we can share with you our top stories!