Amy Schumer Shares Heartwarming Throwback Video of Son Gene Playing with Andy Cohen's Son Ben
Amy Schumer shares the most precious video montage of her son, Gene on a play date with Andy Cohen's son, Ben. The BFFs missed out on playtime under quarantine earlier in the year.  
Comedian Amy Schumer has melted hearts everywhere by sharing a video montage of her son Gene Fischer, who she shares with her husband, Chris Fisher. In the montage, Gene spends time with Andy Cohen's son, Ben. 
The beginning of the video is dated December 24, 2019. It switches from video to stills of the boys spending time on the floor and standing against a chair. Gene makes squealing noises with a pacifier in his mouth.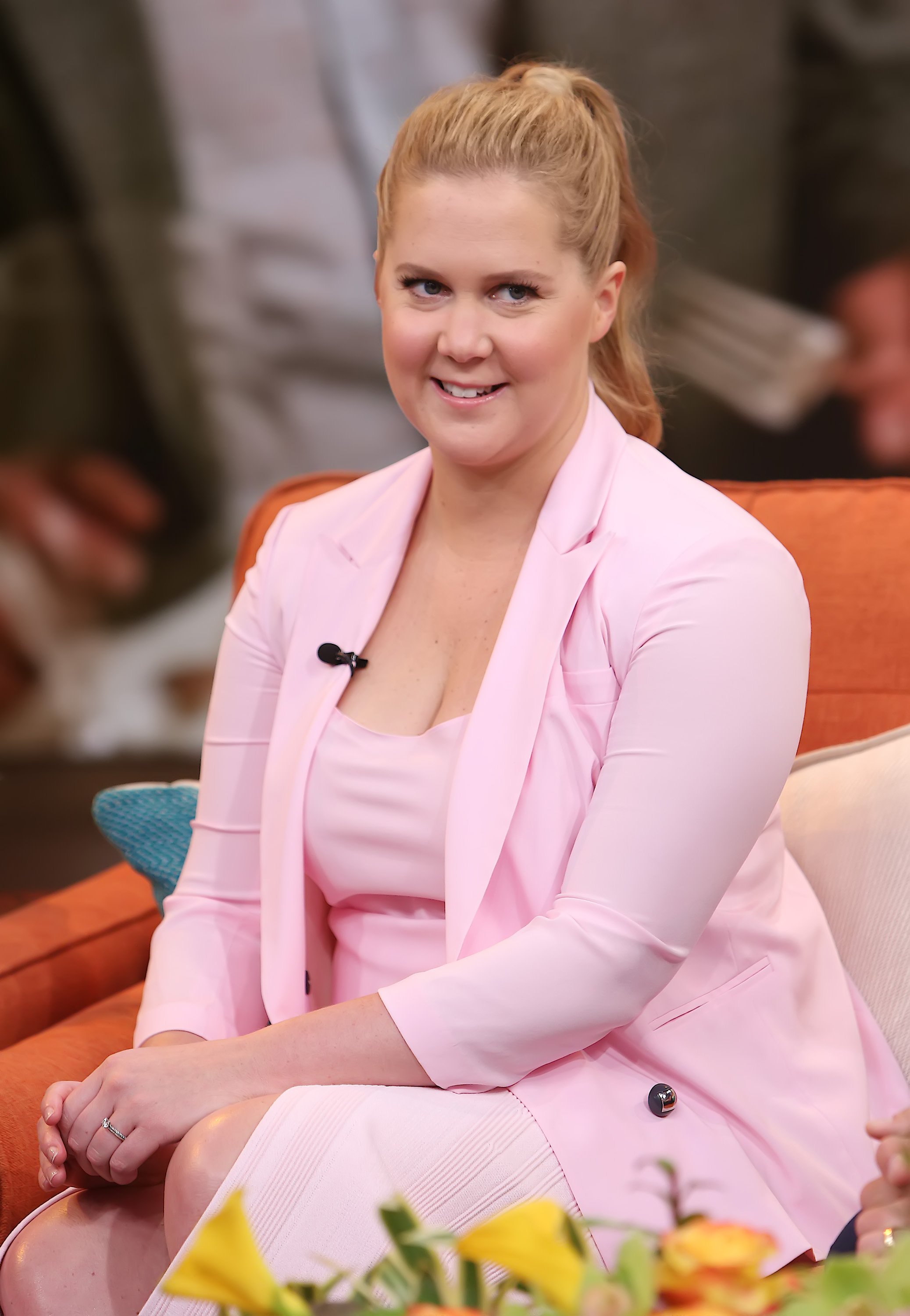 In the middle of the montage, Gene is seen asleep in his car seat as he gets driven around. Moments later, a tender moment between Gene and his grandparents - Schumer's mom and dad - is shown. 
The video concludes with more stills, including one of Gene being held upside down, before he is seen playing with a book while sitting on the floor. Schumer captioned this throwback video: 
"I want to cry looking at these little sweeties. Also, my parents were cute. Little did we know what was about to happen."
Gene and Ben have developed a budding friendship, that was interrupted by the Coronavirus Pandemic. The boys are just 4 months apart, with Ben having born in February 2019 via surrogate, and Gene born in May 2019.
The "Trainwreck" star shared video moments of the times when Gene was heard saying "mom" and "dad" to his parents. The first video, which has since been removed, showed Gene in his kitchen play area before calling to Schumer, who cheered.
In a bizarre state of events, Schumer officially changed her son's name from Gene Attel Fischer to Gene David Fischer.
Amidst lockdown regulations, Ben and Gene enjoyed a brief virtual reunion when Schumer appeared on Cohen's "Watch What Happens: Live!." Cohen and the "I Feel Pretty Star" played a game, in which they discovered they both hate "Baby Shark." 
The game also revealed that Schumer curses more between her and Cohen, but she's also the one who makes the boys laugh the most between the two. The boys then got to see each other on camera, after Schumer said: 
"He misses Ben so much. I really miss seeing him."  
Schumer and Fischer married in February 2018, before welcoming Gene the following year. He was named in honor of Schumer's colleague and friend, David Attel.
In a bizarre state of events, Schumer admitted earlier in the year that she officially changed her son's name from Gene Attel Fischer to Gene David Fischer after realizing that the former sounded too much like "Genital."
Speaking on her "3 Girls, 1 Keith" podcast, she said the name change worked because it also honored her father, Gordon, whose middle name is also "David."
Schumer shared with Cohen how she previously did not want to share moments of Gene on social media. However, since spending time with her family enjoying intimate moments during the lockdown, the 38-year-old has changed her tune.