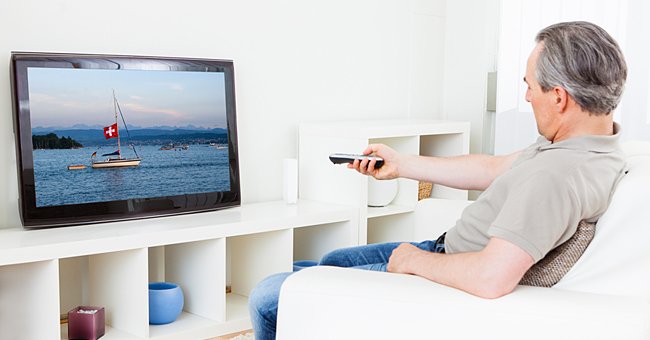 shutterstock
Daily Joke: A Man Was Lazing around His House Watching Television
A married man was sitting in his house on a sunny afternoon, lazing around the house watching TV. His wife was out in the heat mowing the grass. Disappointed at his attitude, she refused to make him dinner.
House chores can sometimes be tiring for couples who might have other plans on how they want to spend a hot afternoon. For one husband, a hot afternoon was best spent in front of the TV.
A married man was in no mood to work and instead was having himself a comfortable lazy afternoon. He sat in front of the TV watching his favorite show while his wife was mowing the grass under the sun.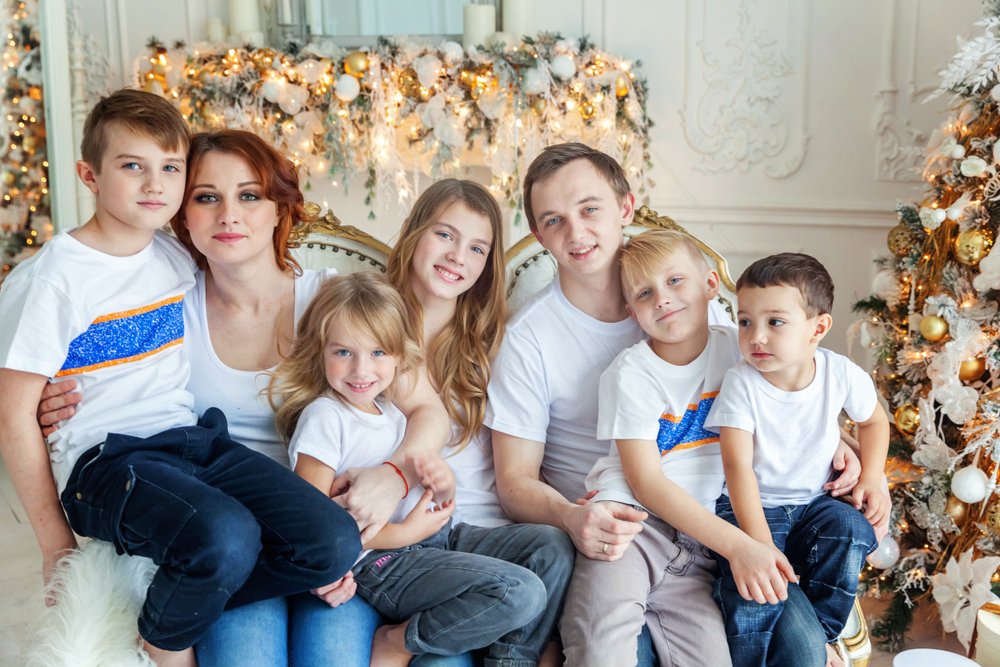 A happy family of a father, mother and five children posing for a photo. | Photo: Shutterstock.
Hungry, the man finally mustered the courage to ask his wife what dinner was going to be. While working, he knew his wife's response would not be as pleasant as he would have hoped.
When he got outside, he saw his diligent wife mowing the grass, looking all tired. He asked her what was for dinner. Hearing the question got his wife irritated, and she gave him a piece of her mind.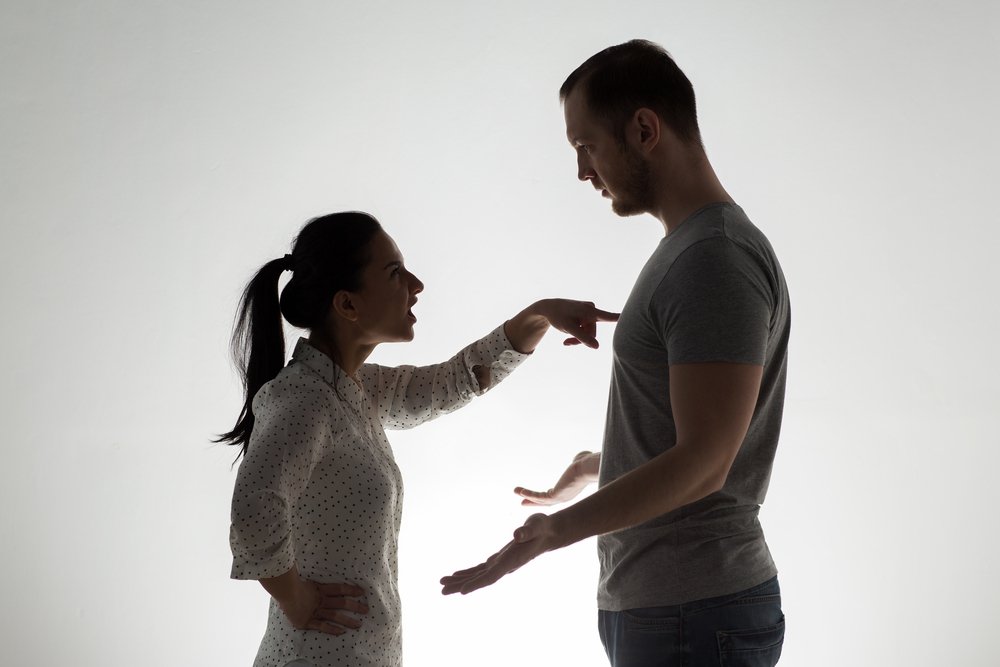 An angry wife having an argument with her husband. | Photo: Shutterstock
She complained about working under the sun while her husband sat under the comfort of the air condition watching his favorite TV show.
She felt he was unfair. As per his hunger, she said she could not believe he asked her for dinner despite being inside doing nothing but lazing around.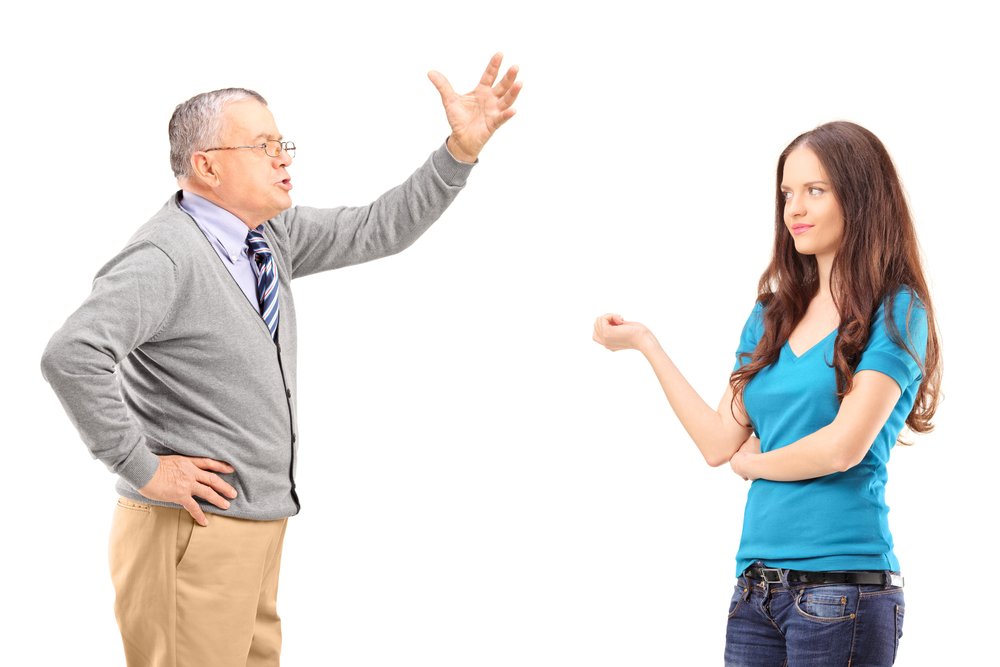 An angry man shouting at a woman. | Photo: Shutterstock
She asked him to imagine she was out of town and fix something for himself. Taking her advice, he went into the house and fixed himself a big dinner of a big steak, with potatoes, garlic bread, and a tall glass of iced tea.
By the time he was set, his wife had walked into the house. Seeing the large plate in his front, she asked for her share of the dinner.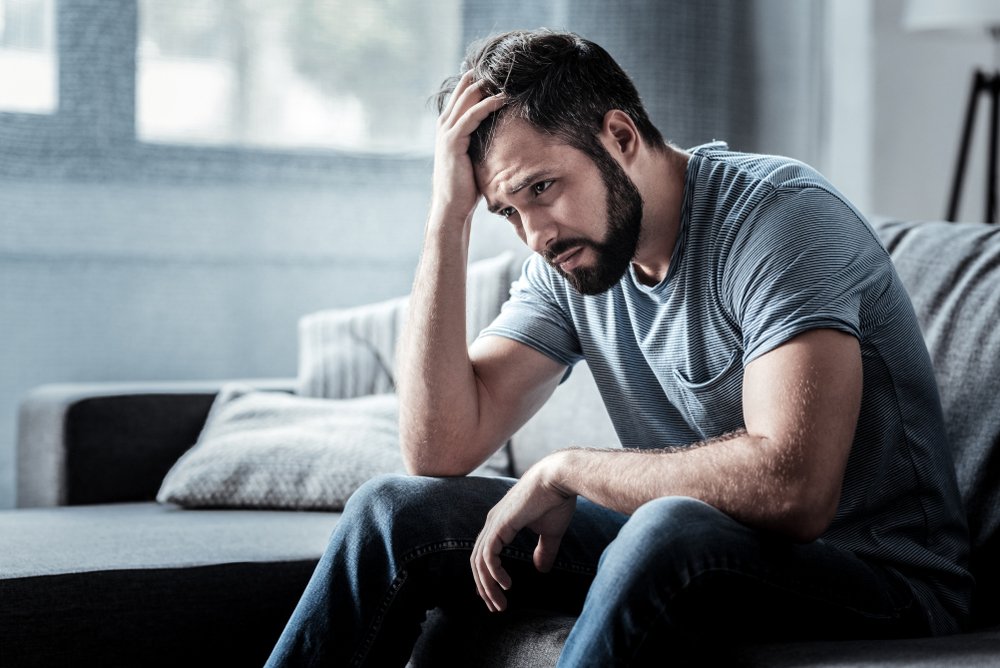 A sad unhappy man sitting on the sofa and holding his forehead. | Photo: Shutterstock.
His reply came as a shock to her. He said, "I thought you were out of town." Click here to read another story about a man who went to stay at his parents' cabin for some days after his wife told him she was pregnant.
Please fill in your e-mail so we can share with you our top stories!