Mecca White Is an Aspiring Singer and Actress — What to Know about Persia White's Daughter
Actress Persia White, best known as Lynn Searcy in "Girlfriends," has a daughter named Mecca White. She's also involved in the entertainment industry and has already written and directed a film.
Born in Los Angeles in October 1995, Mecca White is an actress, director, and producer who got a degree in Film, Cinema, and Video Studies from the Los Angeles Film School in 2016.
The first time Mecca worked as an actress was in 2002, when she portrayed Savannah in her mom's TV show "Girlfriends." Then, in 2017, she took a small role in a short film titled "Carousel."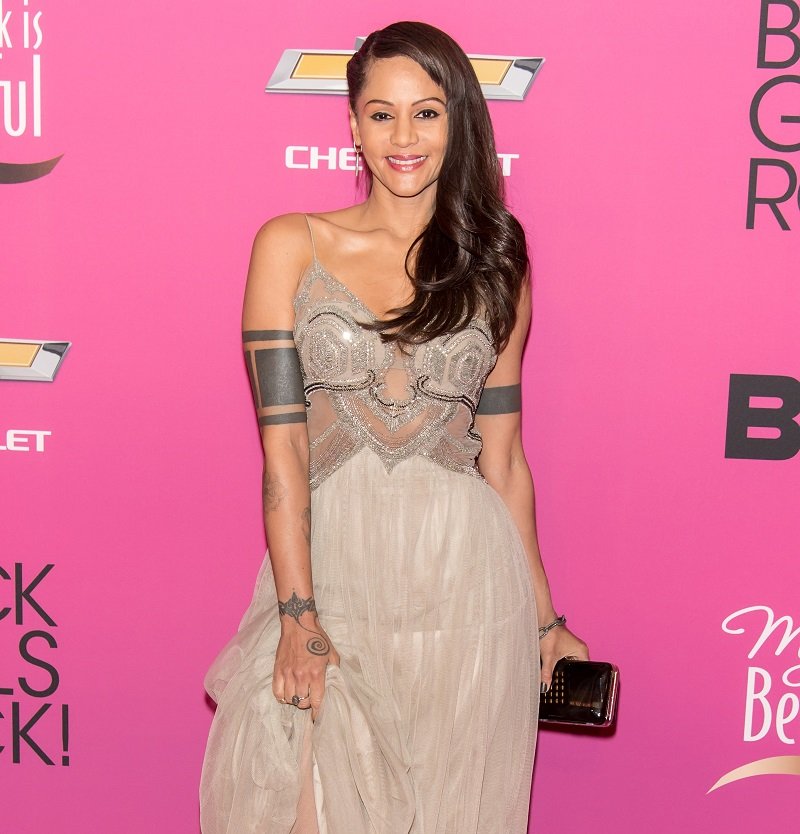 PERSIA WHITE'S DAUGHTER, MECCA
Arguably the most important project in her career so far is "Juice Truck," a short film that she not only wrote and produced but also directed and starred in as Alex.
The comedy tells the story of socially awkward girls working in a freshly pressed juice truck in Santa Monica, California. Persia White portrays one of the characters.
In September 2018, Mecca talked about her short film during that year's Westfield International Film Festival and confessed that the sitcom "Broad City" was a big inspiration for it.
Apart from that, Mecca used to sell juice in real life, so that experience definitely helped her come up with the story behind "Juice Truck." As per directing, Mecca revealed it was "the hardest thing" she's ever done.
MECCA WHITE ON DIRECTING
According to the young star, working with students didn't make things any easier as some of them would "just leave set," including the ones in charge of the props. Mecca added:
"I felt like a madwoman. Didn't feel like myself. But, you know, you have to take on that role when you're a director."
Fortunately, it was all worth it! It is important to point out that Night Owl Productions, the company run by Mecca White's stepfather Joseph Morgan, helped produce the short film.
During the Westfield International Film Festival, Joseph, Mecca, and Persia White talked about working as a family in "Juice Truck," and although things "get intense sometimes," it was a great experience.
Persia made headlines after getting together (digitally) with her "Girlfriends" co-stars.
Mecca also revealed what inspired her to pursue a career in the film industry: her mother. She explained that growing up, she'd join Persia on sets, where she learned that it was the "most fun job in the world."
Initially, Mecca just wanted to act. As the time passed, she realized it wasn't enough for her as she also wanted to create her own content, so she expanded her horizons.
PERSIA AND JOSEPH'S LOVE STORY
Speaking of Persia and Joseph, they met in 2011 on the set of "The Vampire Diaries" season three. Joseph played Klaus, one of the original vampires, and Persia portrayed Abby, a witch and mom of a main character.
In 2013, Joseph directed and produced a short film called "Revelation" and got Persia involved. It wasn't until 2014 that the couple started opening up more about their romance.
Fortunately, in May 2014, Joseph proposed to Persia, and she said yes! On July 5, 2014, Persia White and Joseph Morgan walked down the aisle in a beach ceremony in Ocho Rios, Jamaica.
According to Persia, who said they tried to keep things "intimate" and "going along with nature," the couple opted for a wedding near the ocean because both of them grew up by the sea.
In September 2020, Persia made headlines after getting together (digitally) with her "Girlfriends" co-stars Tracee Ellis Ross, Jill Marie Jones, and Golden Brooks to talk about their relationship over the years and during the show.
One of the things they pointed out was that their show dealt with being Black women in a "refreshing" way. They also reunited in season 6 of "Black-ish" in 2019, and it was "incredible" and "nostalgic."
Nowadays, Persia is very much active in the entertainment industry y working in "Black-ish" and "Will & Grace," but is also supporting Mecca White's film and music career. Way to go, Mecca!