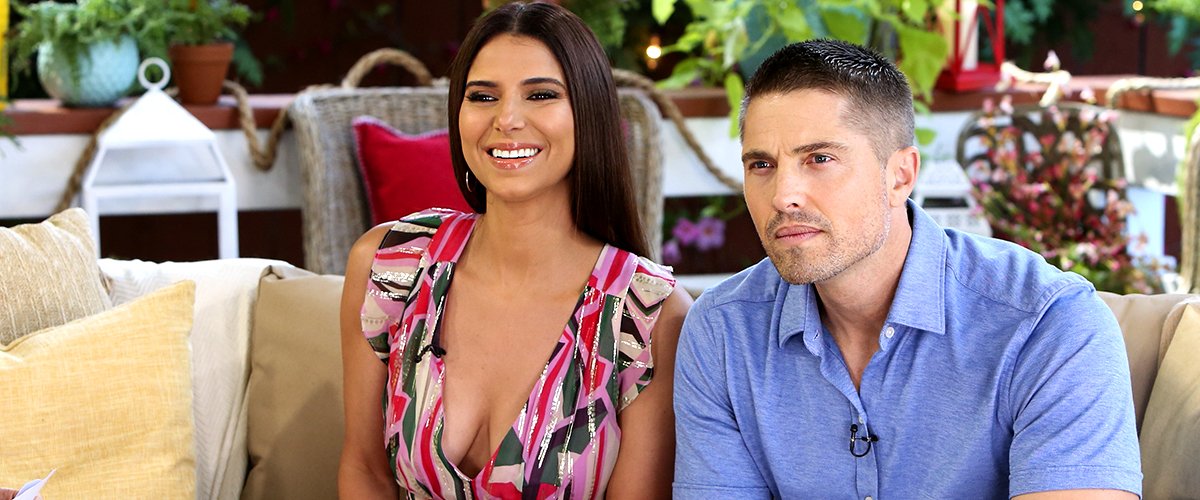 Getty Images
Eric Winter Is a Doting Father and Roselyn Sánchez's Husband — inside Their Family
Roselyn Sánchez and Eric Winter have been married for over a decade, and their love story is one of a kind! They faced fertility issues before welcoming their second child.
"The Rookie" actor Eric Winter and his wife, "Devious Maids" actress Roselyn Sánchez, have known each other since 2005 when mutual friends introduced them.
At the time, Winter had just separated from his first wife, Allison Ford, and Sánchez had been divorced from her first husband, Gary Stretch, for three years already, so the timing was perfect.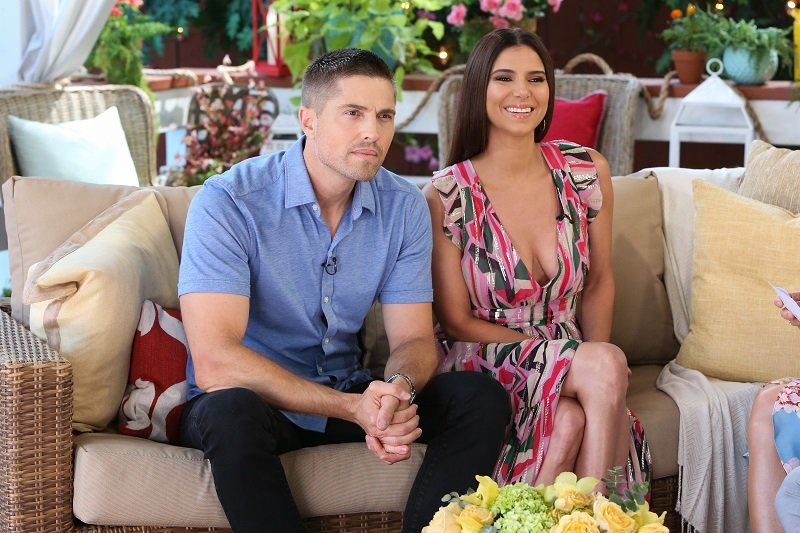 Eric Winter and Roselyn Sanchez on July 31, 2019 in Universal City, California | Photo: Getty Images
ERIC WINTER'S WIFE, ROSELYN SÁNCHEZ
Winter and Sánchez clicked almost immediately, and only two years after dating, the actor popped the question during what seemed to be a very fun weekend getaway.
The couple went on a kayaking adventure in a bioluminescent bay, and precisely because of where they were, he was "petrified" that Sánchez would drop the ring and lose it forever.
For that reason, after she said "yes" to his proposal, he shut the box where the ring was stored and told Sánchez that she could only see it again once they got on land.
On November 29, 2008, Roselyn Sánchez and Eric Winter tied the knot in a private ceremony at the San Cristobal fort in Old San Juan, Puerto Rico, Sánchez hometown.
The actress, who wore a princess-style gown created by Venezuelan designer Angel Sánchez, invited only 250 people, including actors Eva Longoria and Amaury Nolasco.
Sánchez and Winter's first child, daughter Sebella Rose Winter, was born in January 2012. Sadly, they struggled a lot with fertility issues before having their second kid, Dylan Gabriel Winter, in November 2017.
FERTILITY ISSUES
In early-February 2020, Winter and Sánchez shared some details about their journey to parenthood and their IVF process with the audience of their "He Said, Ella Dijo" podcast.
One of the things Sánchez said was that, while she already knew it would not be easy because other friends had done it before, she didn't think it would take them so many years.
The couple revealed that they were complete opposites on pretty much everything.
The "Without a Trace" actress labeled Winter as a "champ" and credited him for giving her space when she needed it and loving her even though she "drove him mad" sometimes.
Eric Winter's wife also confessed that she would do it again if she had to because, while it was challenging, getting a positive pregnancy test and then having a child is the "most incredible and surreal experience."
Being a parent is definitely an important part of Sánchez's life, but in 2013, she confessed that it was a lot of work, too, because she realized it was not only about her anymore. She said:
"It's about what this child needs and just trying to make the best individual possible to grow into this world. It's incredible."
UNEXPECTED HELP
Some parents love having children one or two years apart from each other, but Erin Winter and Roselyn Sánchez love that Sebella is five years older than Dylan because she helps them a lot.
In 2019, Winter revealed that Sebella was a hands-on older sister always willing to bathe and feed her brother. Sánchez added that Dylan was like Sebella's little toy, and it's been "phenomenal."
Later that year, the couple revealed that they were complete opposites on pretty much everything, but fortunately, it has not negatively impacted their relationship.
They added that they're always trying to find ways to collaborate or work together because it means they'd be located at the same place and their family can stay together.
For that reason, they both appeared in "A Taste of Summer," a Hallmark Channel film released in August 2019. Surprising or not, it was actually the first time that they acted together in a movie.
According to Eric Winter, they teased each other quite frequently because of their different personalities while on set, but working together was never difficult, fortunately. What a beautiful family they share!
Please fill in your e-mail so we can share with you our top stories!