Glimpse inside 'Desperate Housewives' Star Eva Longoria's Stunning Home
Star actress Eva Longoria's exquisite fashion taste extends to her choice of homes, and her Beverly Hills abode presents an embodiment of her style. Here is a look into her luxurious mansion.
"Desperate Housewives" star Eva Longoria resides in the high brow area of Beverly Hills in a deluxe home that sits on more than 2.7 acres of land. 
Longoria's home boasts the kind of ornate items and decor for it to pass as a grand hotel, but the star managed to personalize it when she and her spouse, José Bastón, purchased it in 2017.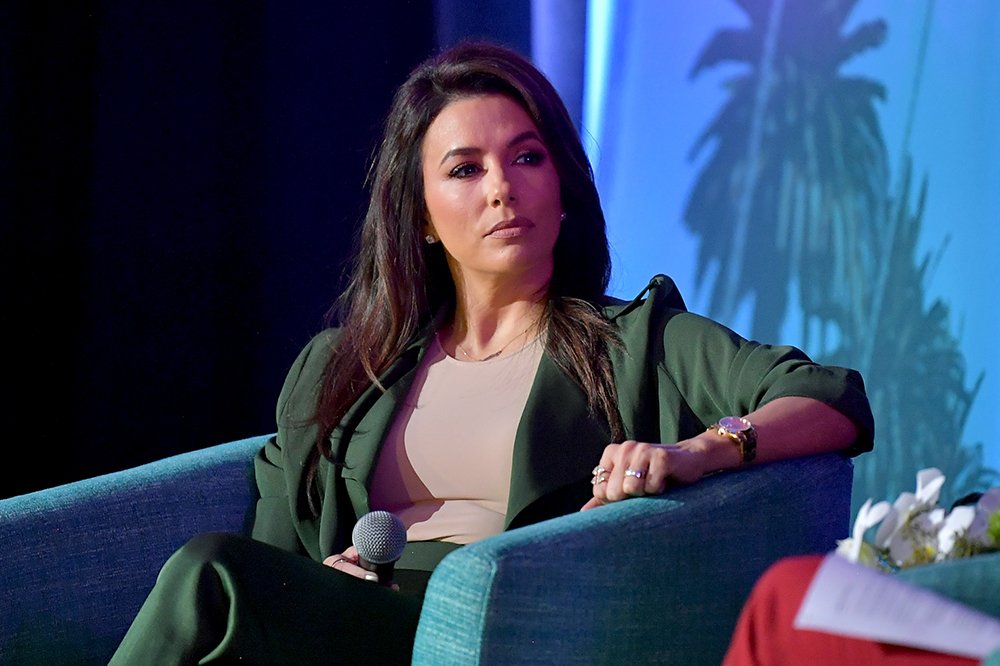 The 11000-square-foot property was valued at $14 million at the time of purchase and is situated close to the famous Sunset Boulevard. Longoria's sage haven is protected with a big black iron gate, which serves as security and aesthetics. 
Leading to the sprawling mansion is a long driveway ensuring privacy. A first glance at the interior and one is sure to take in the dark oak hardwood floors, floor to ceiling windows, and mainstream art pieces on the walls.
The actress's palatial home capacity includes six spacious bedrooms, three living rooms, a home office, a media and entertainment area, and six bathrooms, among other fittings. 
Longoria, who starred in "Devious Maids," has a separate kitchen for staff use, a separate breakfast area away from the dining room where one could probably enjoy solitude while taking in the warmth of the fireplace. 
These days, she combines her stint in TV acting with film projects as well as charity works. 
Just like the indoors provides abundant entertainment for herself and guests, Longoria's backyard does not fall short of relaxation zones either.
The star has a tennis court, a stately pool, and a sprawling balcony that gives a comprehensive and delightful view of the Beverly Hills scene. 
The Hollywood star has a cottage where she stores her wine, and whenever there is a need for a new adventure, her tasting room is available all day long. 
The star lives in her luxurious mansion together with her blended family. While Longoria welcomed her first child, Santiago, with Bastón in 2018, the Mexican businessman already had three kids, Natalia, Mariana, and José Jr. 
When it comes to family and her career, Longoria, 45, seems to have everything working well as fans see her thriving every day. The star actress began as a Corpus Christi native who won a local beauty pageant. 
However, her first break in Hollywood came when she starred in "The Young and the Restless" from 2001 to 2003. More acclaim came with her breakthrough role as Gabrielle Solis in "Desperate Housewives." 
She became the recipient of numerous awards, including a Golden Globe, SAG, and Teena Choice Awards. At the time of her peak in "Desperate Housewives," Longoria was named one of the highest-paid TV actors. 
These days she combines her stint in TV acting with film projects as well as charity works. While she has all these going on, Longoria is making sure not to miss out on the joys of motherhood.