Garth Brooks' 3 Daughters Share 1 Bedroom — Get to Know Him as a Father
Country singer Garth Brooks took early retirement from music in 2001 to focus on raising his three daughters in a one-bathroom bunkhouse on his Oklahoma ranch. Here is all you need to know about the singer's unique fatherhood journey.
Iconic singer Garth Brooks came from humble beginnings to emerge as one of the most incredible musical talents on the planet. With over 148 million domestic records sold, he is second only to the Beatles when it comes to total album sales. 
Despite his unprecedented fame and success, which is detailed in the A&E documentary "The Road I'm On," Brooks has always prioritized family and attributes much of his success in life to his childhood experiences and his parents' influence.
MEET GARTH BROOKS' PARENTS 
Garth Brooks' father, Troyal "Raymond" Brooks, was a former U.S. Marine. He later worked as an engineer and draftsman for one of Tulsa's biggest oil companies, Union of California. 
Raymond made it a point to raise his children in the right way, and along with his wife, Colleen, who was a professional singer, they laid the perfect foundation for their six sons and only daughter to flourish.
According to Brooks, his mother directly contrasted and complimented his father. More importantly, their shared love for music was easily passed on to their kids and set Brooks on his way to a successful music career.
Brooks grew up knowing that family always comes first, after watching his mom quit a promising music career to focus on raising her family.
Over the years, the 58-year-old singer has been very vocal about how his mom and dad's strict parenting influenced how he parents his three daughters.
GARTH BROOKS QUITS MUSIC
In the late 1990s, troubled by the loss of his mom and imminent divorce from his wife of more than a decade, Sandy Mahl, Brooks retired from recording and performing in 2001 to focus on raising his three daughters.
Garth Brooks' first wife Sandy Mahl is a talented songwriter, and she is credited for Brooks' songs "I've Got a Good Thing Going" and "That Summer." 
The college sweethearts got married in 1986 and shared three daughters together — Taylor Mayne Pearl Brooks, 28, August Anna Brooks, 26, and Allie Colleen Brooks, 24
August made Brooks a first-time grandfather when she welcomed her daughter Karalynn with Chance Michael Russell...
Brooks' career began to peak during his first marriage, and his hectic travel schedule took a toll on his marriage with the former couple, eventually going their separate ways in 2000.
From that moment, all that mattered to Brooks were his three beautiful daughters, who were 8, 6 and 4 — at the time of the split. The father of three left Nashville and moved back to Oklahoma, where he hoped to raise his daughters away from the spotlight. 
Brooks was away on tour during his daughter's early years, and starting a whole new life was not as easy as he thought. The father of three admitted:
"I was living with three strange women that I did not know. They were 8, 6, and 4. And I was about to get a crash course in females."
GARTH BROOKS' CO-PARENTING RELATIONSHIP
Despite the early challenges he faced in raising his three daughters and having to step away from his massively successful career, Brooks readily admits nothing compares to being a father. 
And he was lucky enough to experience a triple dose of fatherhood while raising his daughters. Despite his celebrity status, Brooks revealed that he made it a point to teach his daughters about humility.
The Country singer even went as far as making them share one bedroom despite having four empty guest bedrooms. Meanwhile, Brooks began dating Trisha Yearwood shortly after his divorce from his first wife.
And during those early years of Brooks' journey into a new life, she proved to be his saving grace. He told Closer Weekly reporters:
"My best friend showed up. It was good, helped me out a lot. She didn't have children, either. So we were kind of blind leading the blind."
Despite the couple's inexperience with children, they still found a way to make it work. More importantly, they were able to put their differences aside and build an excellent co-parenting relationship with Brooks' ex-wife Sandy Mahl.
Garth Brooks' kids had the unwavering love of three-parents throughout their childhood. They experienced a normal childhood with both their biological parents playing active roles in their daily lives.
The experience strengthened the bond between Brooks and his daughters, and it is not a hidden fact that the "If Tomorrow Never Comes" crooner completely dotes on his daughters.
GARTH BROOKS' LIFE TODAY
It has been nearly two decades since Garth Brooks moved his daughters to his Oklahoma ranch to start a new life, and his girls are all grown up now. 
Not much is known about Brooks' oldest daughter Taylor, as she mostly prefers to stay out of the spotlight. However, her sister August announced via Facebook that she graduated with a Masters Degree in Theology from Vanderbilt in May 2020.
Meanwhile, August made Brooks a first-time grandfather when she welcomed her daughter Karalynn with Chance Michael Russell in July 2013.
August was just 19 at the time and graduated from Owasso High School a month later. Brooks' youngest daughter Allie is currently following her father's footsteps by pursuing a career in music.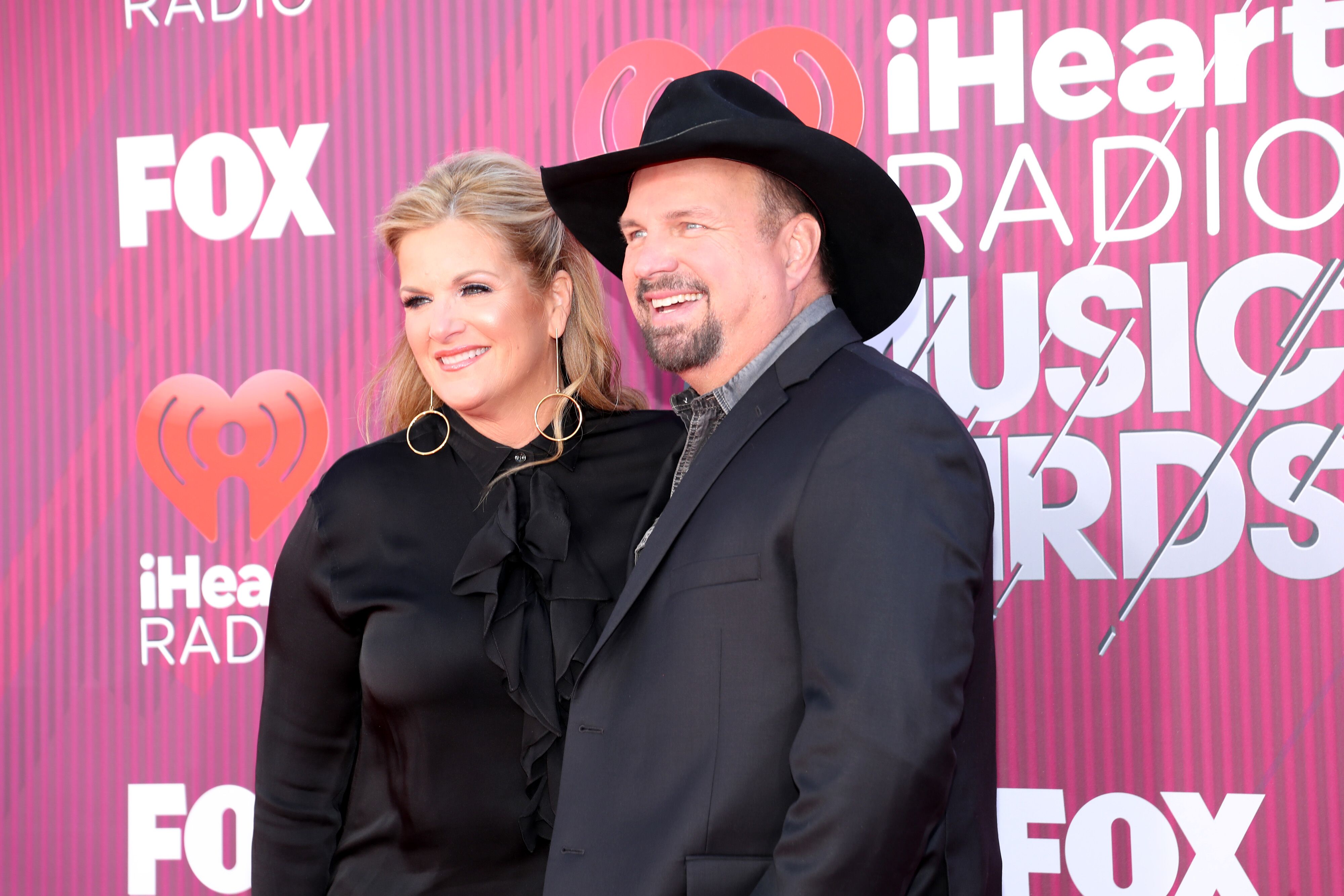 Apart from her music career, she has been married since October 2018 to Jonathan Roberts. Brooks' daughters are not the only members of the famous family who are making big career moves.
After a 14-year break from music, Brooks made a triumphant return to country music with his ninth studio album, "Man Against Machine," and his record-breaking world tour alongside his wife, Yearwood.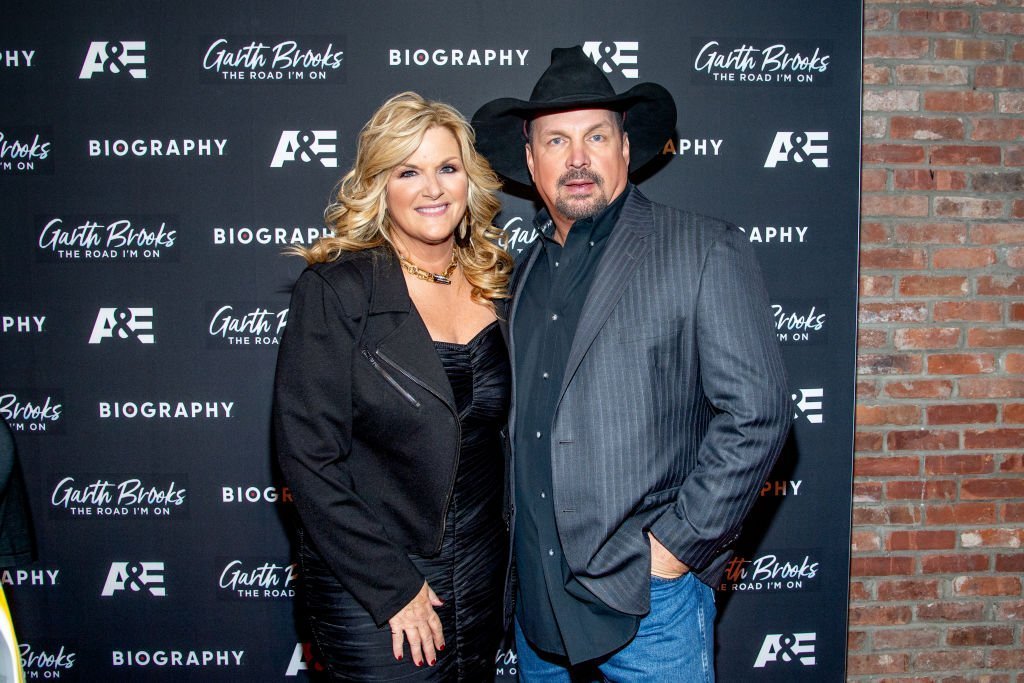 After more than a decade of love and friendship, the lovebirds tied the knot on December 10, 2005. Since then, they have been inseparable — almost doing everything together.
Brooks and Yearwood's love story is a perfect example of second chances after they both found love following the failure of their respective first marriages. Their love has waxed stronger through the years, and they continue to inspire others.