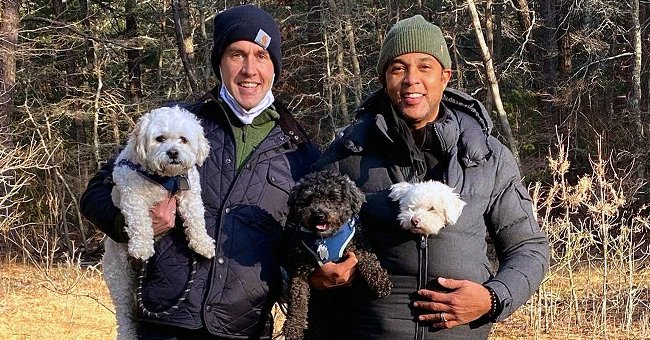 Instagram/timpmalonenyc
Don Lemon & Fiancé Tim Malone Melt Fan's Hearts Sporting Corduroy Outfits in a Selfie
CNN's Don Lemon and his fiancé Tim Malone stole their fans' hearts with a brand new photo of them wearing corduroy shirts. Netizens cannot get enough of their handsome looks!
Ever since they let the world know of their romance, Don Lemon and Tim Malone have been the internet darlings. Fans love to keep up with their sweet romance that has now progressed into a wedding waiting to happen.
The couple recently won hearts with their latest fashion moment that saw them channel retro vibes as they donned corduroy shirts. Malone shared a snap from the day on Instagram.
FANS LOVED THE LOOK
In the photo, Lemon donned a black corduroy shirt with a matching top underneath. He topped off the warm look with a plain black woolen cap. Malone looked handsome in a brown corduroy shirt.
"On Sundays, apparently we wear corduroy," Malone captioned the snap. As always, their fans showered them with love in their comments. Most of them were taken by their handsomeness.
Many of them were hoping they would announce that they were going to welcome a baby after Lemon teased a big announcement on Monday night in an Instagram post.
No baby news from the couple as of yet, but the host did announce his new book, "This is the Fire," which revolves around racism and the way one can fight it and thrive.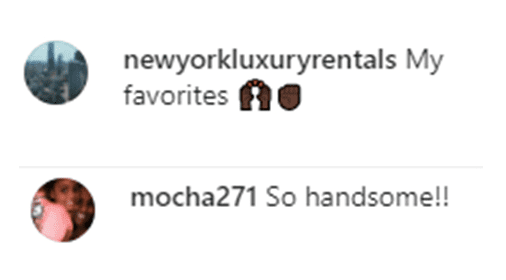 Fans' comments on Tim Malone's post. | Source: Instagram/timpmalonenyc
LEMON'S VOICE AGAINST RACISM
Lemon has always been vocal about matters surrounding racial injustice. In May 2020, when protesters took to the streets demanding justice for George Floyd and the Black folks, he called out some media A-listers for remaining silent.
Lemon asked why they were not fighting for the young people...
HOW HE CALLED OUT CELEBRITIES
While many celebrities, including John Cusack and Tessa Thompson, took to the streets to support the Black Lives Matter movement, Lemon was curious as to why some other stars, including Oprah Winfrey and Tyler Perry, were silent.
During the broadcast, Lemon criticized millionaires and celebrities' silence. He accused them of remaining mum because they were worried about their reputation.
Lemon asked why they were not fighting for the young people and when they were going to raise their voices. He also noted that raising voices in tweets was not enough.
While doing so, Lemon also clarified that he was not trying to humiliate the celebrities by naming them — he said he did so because he knew they could help the movement.
Please fill in your e-mail so we can share with you our top stories!