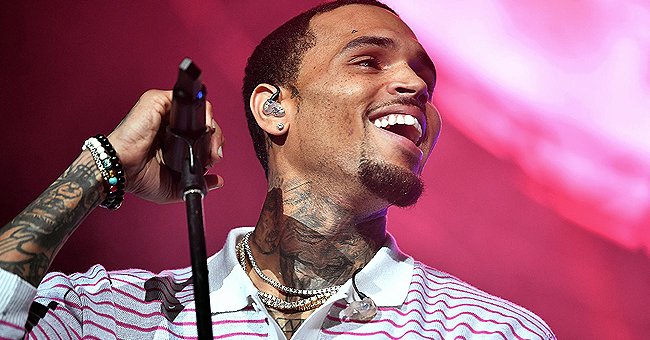 Getty Images
Chris Brown's Son Aeko Melts Fans' Hearts as He Smiles in His Sleep in a New Video
Chris Brown's year-old son, Aeko Catori Brown, is causing fans to melt at his cuteness in an adorable picture and video of him smiling while he was sleeping.
His mother, actress and model, Ammika Harris posted both a picture and a video on her Instagram feed of the sweet boy happily dreaming and looking extremely peaceful cuddled next to his blanket.
Brown's son was born in November 2019 but Brown and Harris never confirmed the child's arrival on social media. The couple were rumoured to have broken up last year, but Aeko and his parents make an adorable family unit.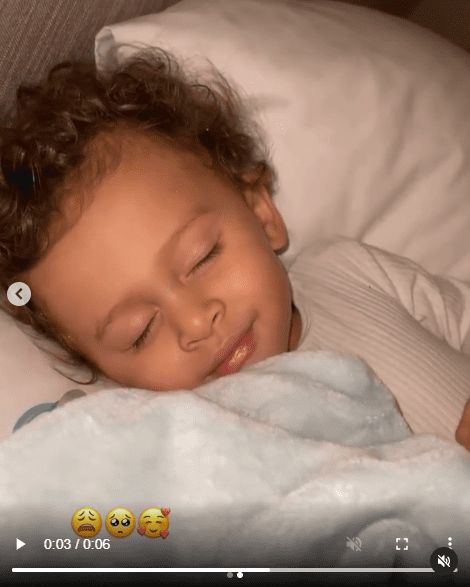 Chris Brown's son Aeko smiles in his sleep | Source: Instagram/ammikaaa
Aeko is not camera shy at all and was featured in a video taken by his grandmother Joyce Hawkins (Chris Brown's mother) earlier this year using an Instagram filter of a bird. Aeko was thrilled with the animation.
Hawkins shared a throwback to a clip of her grandson Aeko on Instagram with an animated bird on his head. Aeko gurgled and tried to copy what his grandma was saying. She captioned the video saying,
""YOU ARE SO CUTE!!!! I MISS YOU SO MUCH MY ANGEL!!! MEME SEE YOU!!!"
With a model for a mother and a handsome pop singer for a father, Aeko is sure to grow up to be just as gorgeous as both his parents and already resembles both his parents.
His mother titled her recent post of her sleeping child saying that she captured her son 'smiling in his sleep' and evidently is just as enchanted with her child as the rest of her fans and followers.
Fans have since been speculating whether Aeko's parents are romantically involved again.
Aeko spent the majority of his first year with his mother in Germany as they could not travel to LA due to Covid-19 regulations. But Brown managed to visit his baby mama and their son last year after months of separation.
In another picture of the happy family. Chris Brown sported a white hoodie with a red baseball cap that said "Tuff Crowd." He also had on sunglasses and some facial hair. A source reported to HollywoodLife that,
"Chris and Ammika haven't put an official label on where things stand with them right now because they're still trying to figure out what their next move is."
What has added fuel to the fire is that Brown has been commenting on Harris's posts on Instagram of late causing the trio's fans and followers to confirm their theories that the couple have reunited.
Harris also shared several shots of Aeko posed with a picture of his father in his tiny baby hand for Brown's birthday last year, imitating his older sister, Royalty.
At the time Aeko was just five months old and held the polaroid of his papa in one fist while beaming from ear to ear. Harris also shared an old picture of her kissing Brown back when they were still dating.
Harris's recent pictures of the sleeping Aeko have only further reinstated the little tyke into fans' hearts. Brown also has a daughter, Royalty Brown, with his ex-girlfriend Nia Guzman who is six years old.
Please fill in your e-mail so we can share with you our top stories!