Check Out Eniko Hart's Stunning Custom Chain with Husband Kevin Hart's 4 Kids' Names on It
Eniko Hart recently had a gold necklace made with Heaven, Kenzo, Kaori, and Hendrix's names written on it. 
Kevin Hart's wife, Eniko, is all about family. As seen in her Instagram posts, she is a hands-on mother to her two kids and two stepchildren, as well as a loving wife to the comedian.
The couple tied the knot in 2016 and welcomed their first child, Kenzo, in 2017, followed by Kaori Mai, in 2020. The actor is also a father to two kids, Heaven and Hendrix, from his previous marriage.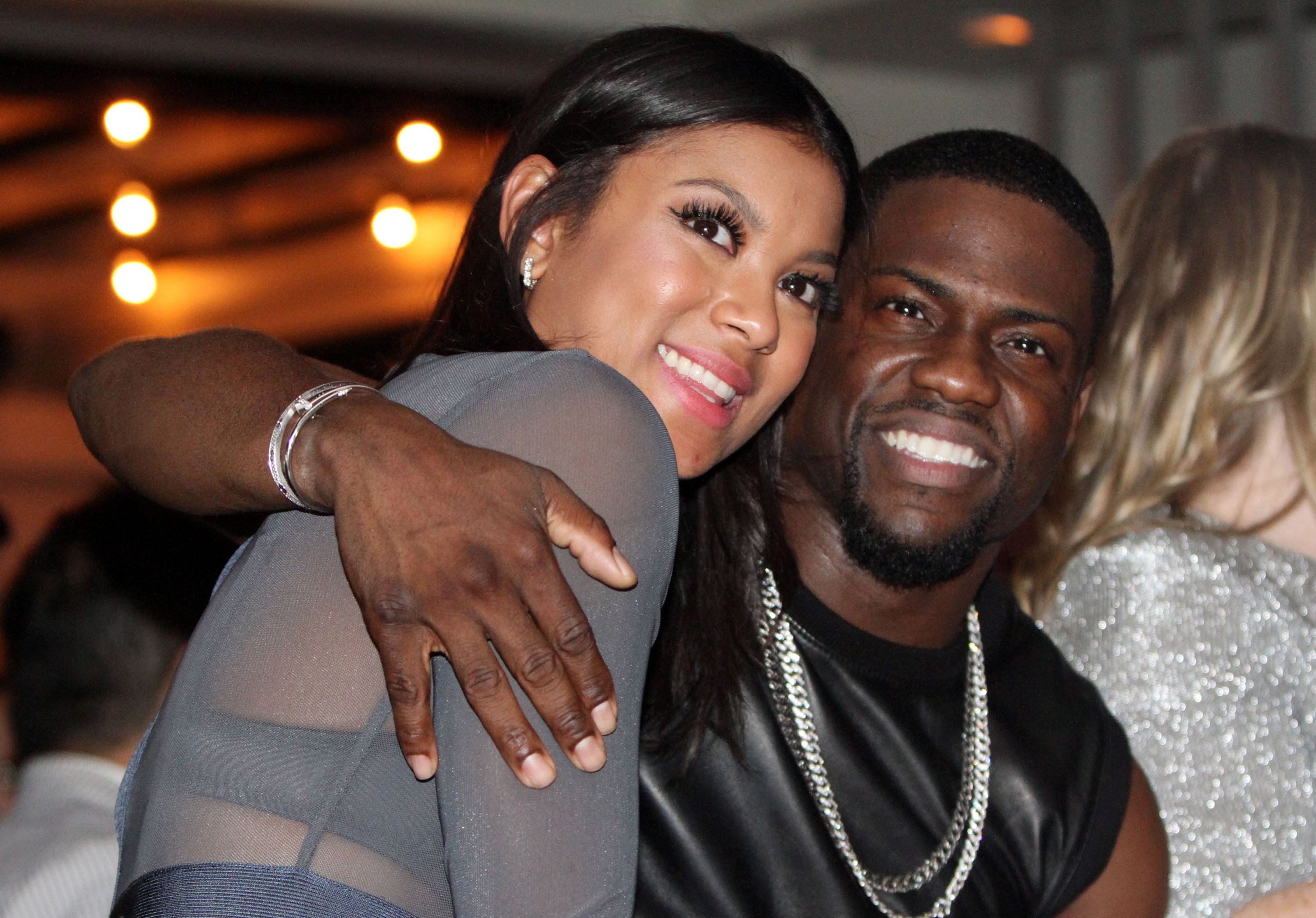 A GIFT FOR KEVIN
Eniko recently gave her husband a sweet gift in tribute to the star's four children. In a reposted Instagram story, the "Jumanji" star's wife presented Kevin with a custom-made gold necklace with his four kids' names.
"THANK U FOR ALWAYS SHOWING LOVE! NOT JUST FOR U BUT FOR HUBBY & THE KIDS! APPRECIATE U!" the snap was captioned. The beautiful piece of jewelry had thick chains and Heaven, Kenzo, Kaori, and Hendrix, written a few inches apart.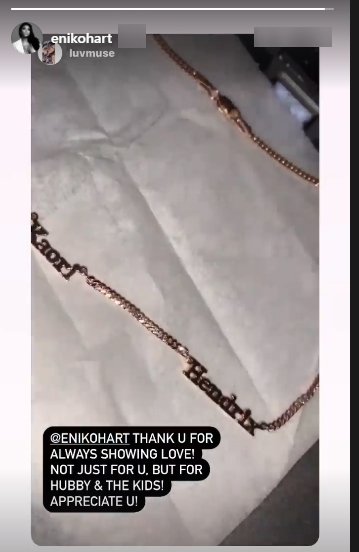 ENIKO AND KEVIN'S RELATIONSHIP
Although there was no specific date when Eniko and Kevin's relationship started, the pair first met in 2009 and appeared in public in 2011.
To commemorate their day, the second-time mom shared a sweet photo holding hands with her husband on the beach.
The "Jumanji" star asked Eniko to marry him in 2014, and two years later, they sealed the deal. Sadly, their relationship did not go without troubles as Kevin faced a cheating scandal in 2017.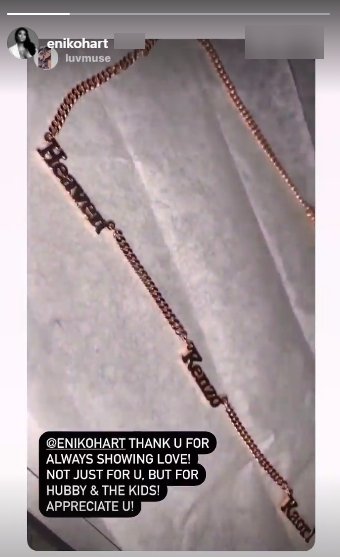 KEVIN'S BIG MISTAKE
According to the comedian, he was a blackmail and extortion victim after being illegally filmed with model Montia Sabbag. At the time, a source said of Eniko:
"She listens to her husband and is not going to get stressed out. She is supporting him and standing by him."
A few months later, Kevin had a guest appearance on "The Breakfast Club" and admitted to his infidelity. Fortunately, his marriage with Eniko did not crumble.
CELEBRATING FOUR YEARS
Last August, Kevin and Eniko reached a milestone and celebrated their fourth wedding anniversary together. To commemorate their day, the second-time mom shared a sweet photo holding hands with her husband on the beach.
In the post, she celebrated their union and great times, hoping for a lifetime together forever. Kevin replied to Eniko's post, wishing her a happy anniversary as well.
The couple's celebrity friends, including Chelsea Handler and Kate Hudson, also gave them warm greetings on Eniko's anniversary post.