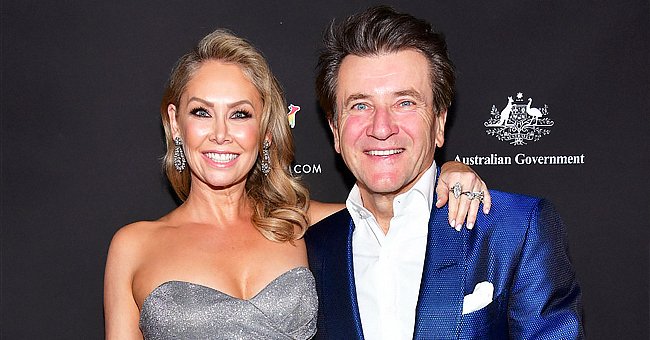 Getty Images
'Shark Tank's' Robert Herjavec Is a Lucky Husband to DWTS' Kym Johnson — inside the Love Story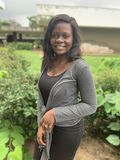 Businessman and "Shark Tank" star Robert Herjevac has been married to "Dancing with the Stars" alum Kym Johnson since 2016. Get details about their sweet love story.
A good wife can make a man feel like the luckiest person in the world, and that's the way "Shark Tank" star Robert Herjevac feels being the husband of "Dancing with the Stars" alum Kym Johnson.
The couple tied the knot in 2016 after meeting during "DWTS's" 20th season, in which they were paired together. Since then, they have remained together. Here is a close look at their beautiful relationship.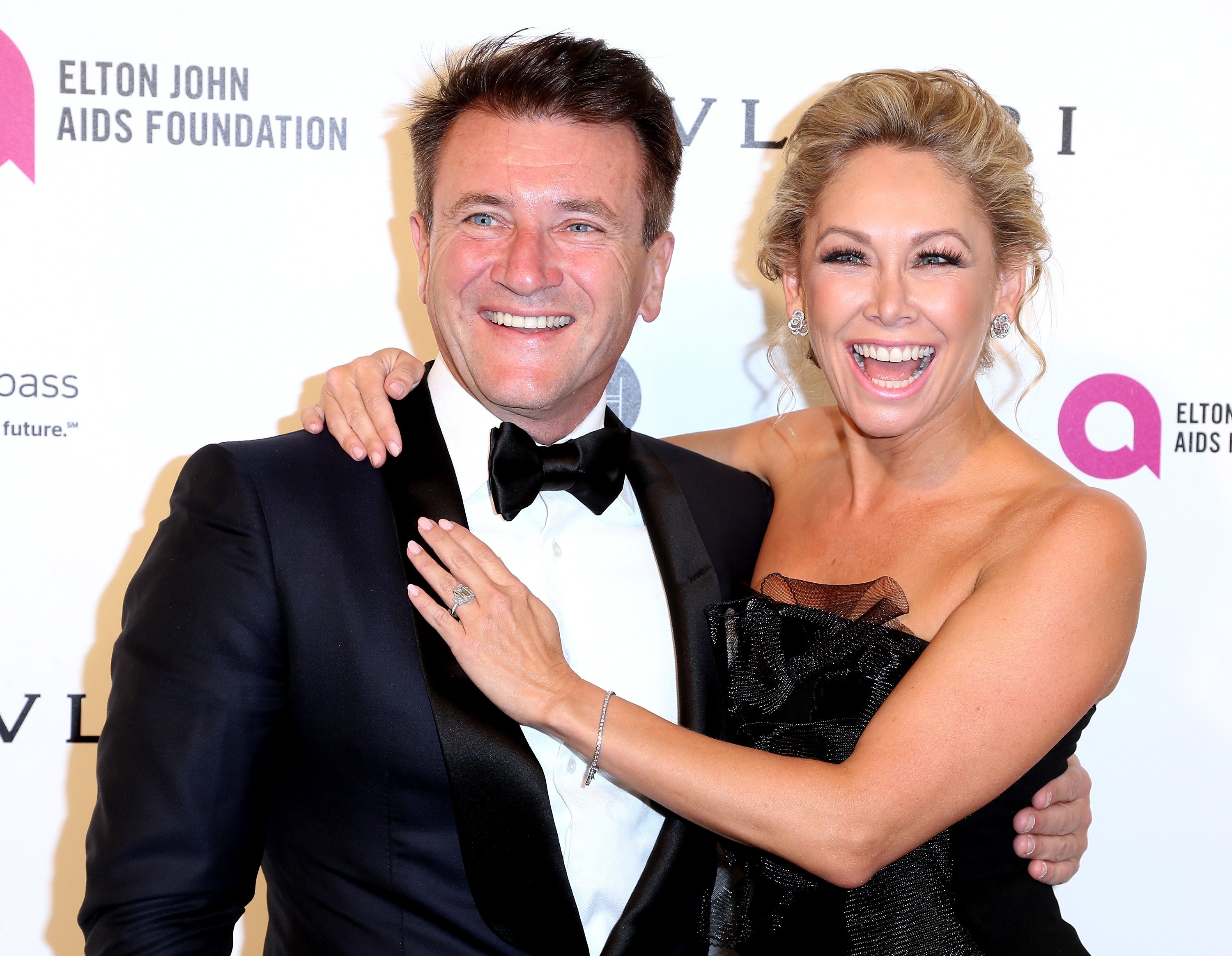 Kym Johnson and Robert Herjavec attend the 24th Annual Elton John AIDS Foundation's Oscar Viewing Party in West Hollywood on February 28, 2016. | Photo: Getty Images
HERJEVAC WAS ONCE MARRIED
Before meeting Johnson, Herjevac was married to Diane Plese for 26 years. The former couple walked down the aisle in 1990 and remained couples until they split in 2014.
Plese filed for divorce from Herjevac in the following year. The divorce was completed in 2016. While they were married, Herjevac and Plese shared three children: daughters Skye and Caprice, and son, Brendan.
HERJEVAC BECAME SUICIDAL
After his first marriage with Plese fell apart, Herjevac contemplated ending his life. While standing on the balcony of his hotel room in Toronto, he thought about jumping off the balcony.
Herjevac and Johnson had more to celebrate when they welcomed their twins, son Hudson, and daughter Haven.
In a 2015 chat with PEOPLE, the 58-year-old businessman said he wanted to end everything as he hit rock bottom after his marriage crashed. He described him and Plese as great parents and a great team but said they drifted apart over time.
A NEW BEGINING FOR HERJEVAC
After overcoming that dark phase in his life with help from the Union Gospel Mission Homeless Shelter, Herjevac was cast in the 20th season of "DWTS," where he was paired with Johnson, who was still a pro dancer on the show at the time.
The dance partners found a deep connection on and off the dance floor and began dating. In July 2016, a year after the show ended, Johnson and Herjevac got married.
Since tying the knot, the couple has found happiness with each other, and despite being married for just five years, they feel like they have been married forever.
PARENTS TO A BLENDED FAMILY
Besides their loving relationship, Herjevac and Johnson had more to celebrate when they welcomed their twins, son Hudson and daughter Haven, in April 2018.
The television personality's twins' birth made him a father of five, and Herjevac is a proud father of all his children and enjoys spending time with every one of them.
Herjevac and Johnson's relationship is a testament to the fact that love can find one even in their darkest place and when they least expect it. Hopefully, they'll continue to have many reasons to be happy.
Please fill in your e-mail so we can share with you our top stories!