Pregnant Fantasia Shows off Her Fit Legs in Feathered High Heels & a Tight Black Dress (Photo)
Fantasia Barrino looked amazing in a new post she made on Instagram that showed off her fit legs and baby bump as she exuded a pregnancy glow.
Fantasia is one beautiful expectant mother. She recently posted a picture on Instagram that showed how gorgeous and fit she is during her pregnancy period.
The one-photo post showed her wearing a tight-fitting black dress with a low neckline that flaunted her ample bosom. She paired the dress with a black silk jacket that matched her outfit.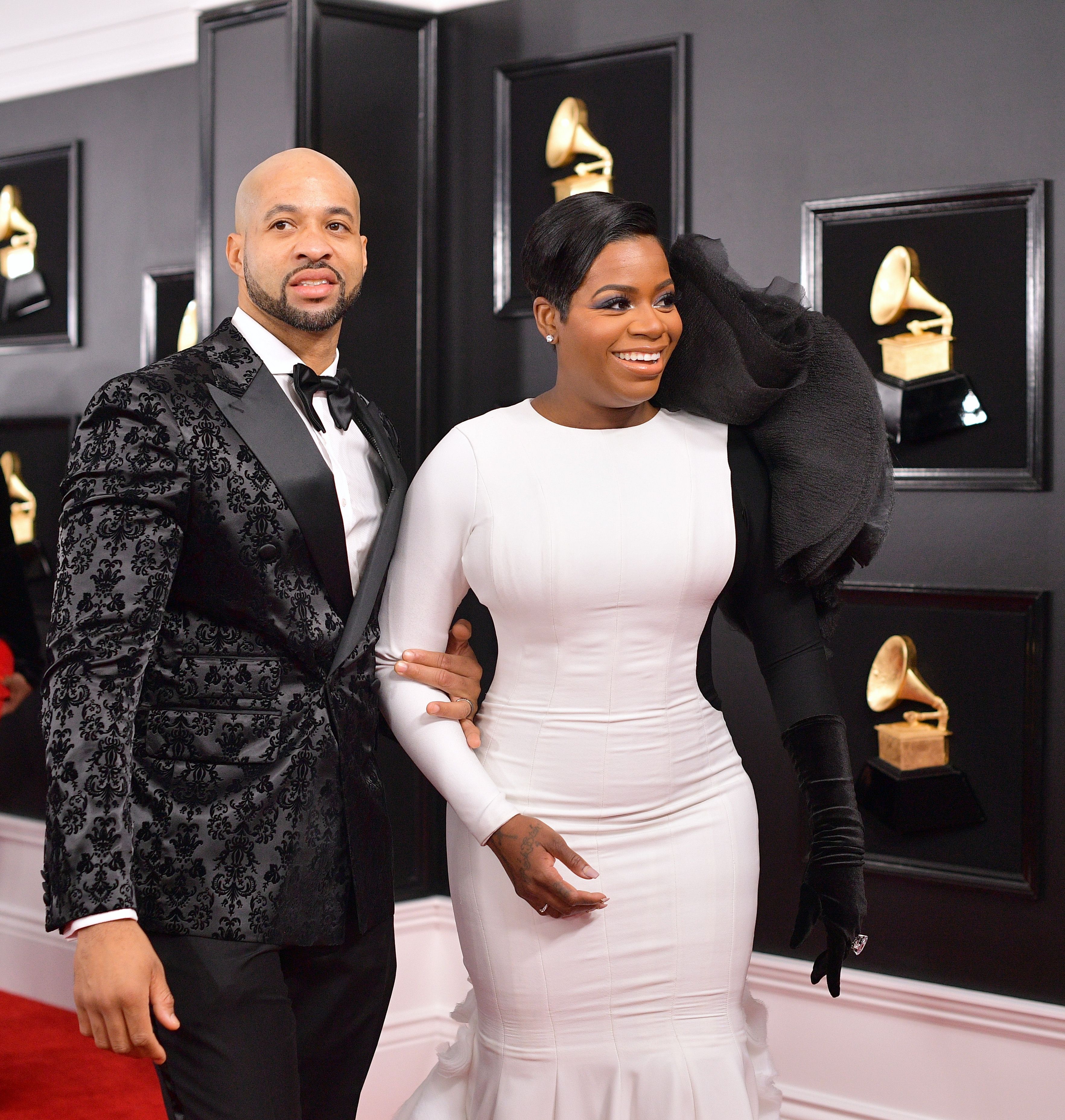 Fantasia finished off the look by accessorizing with a pearly necklace, stud earrings, and a pearl-studded ring. The expectant mother had on black stiletto heels that had fringes attached to it for her footwear.
While Fantasia's face almost stole the show in the shot, her legs did justice to that. Her long fit legs were on display, and the exposure showed how beautiful her skin is. The post had the caption:
"Tonight was a good night ? , Hair @derickuscrawford."
The mother-of-two rocked her usual chic pixie cut. With one hand on her bump while she leaned the other against the piano, the picture looked to be a perfect pose for a magazine cover.
The post, which was shared with her 4.3 million followers, had over 150,000 likes and numerous comments from fans and lovers, most of them complimenting on her radiant skin and glowing beauty.
She turned to the bible, and the story of Rachel was an anchor for her till she found out she was pregnant.
While some were concerned about her beauty, some fans were fascinated with her outfit. Numerous comments complimented her necklace and her shoes, with some fans hilariously asking if they could come to get them.
"Love your growth. So proud of you," someone commented while another person expressed that they were joyful to see Fantasia winning in every aspect of her life. A fan capped it all saying:
"AUNTIE YOU DOIN ITTTTT N THEN SOME???????? I love everything bout the pic especially heels n hair ??."
In November 2020, Fantasia and her husband Kendall Taylor revealed that they were expecting their first child together. The pair had been married since 2015, and although they had children from their previous relationships, they were glad to be welcoming one together.
Speaking on her pregnancy journey, the "American Idol" season 3 winner expressed that it was difficult for them to get pregnant as the doctor said one of her fallopian tubes was closed, which limited her chances.
Fantasia and Kendall decided to let God be God and did not bother themselves too much about the pregnancy. She turned to the bible, and the story of Rachel was an anchor for her till she found out she was pregnant.
Earlier this year, the pair announced that the baby on the way was a girl, and although they have no names yet, they are excited that the little one would be joining her older siblings: Treyshaun, Zion, and Xavier Dallas.