Vanessa Nadal and Lin-Manuel Miranda Mark 10 Years of Marriage — What to Know about Her
The award-winning actor and songwriter is married to a former high school classmate, although they did not date in those years. Some information on the woman who stole his heart.
Lin-Manuel Miranda and Vanessa Nadal are one of the most admired couples in show business. They recently shared their 10th wedding anniversary, even though they really have 15 years together.
Now the couple not only celebrates ten years of marriage, but they are also happy for the two children they have together, a beautiful family that grows stronger every day and shares together with the blessing of having each other.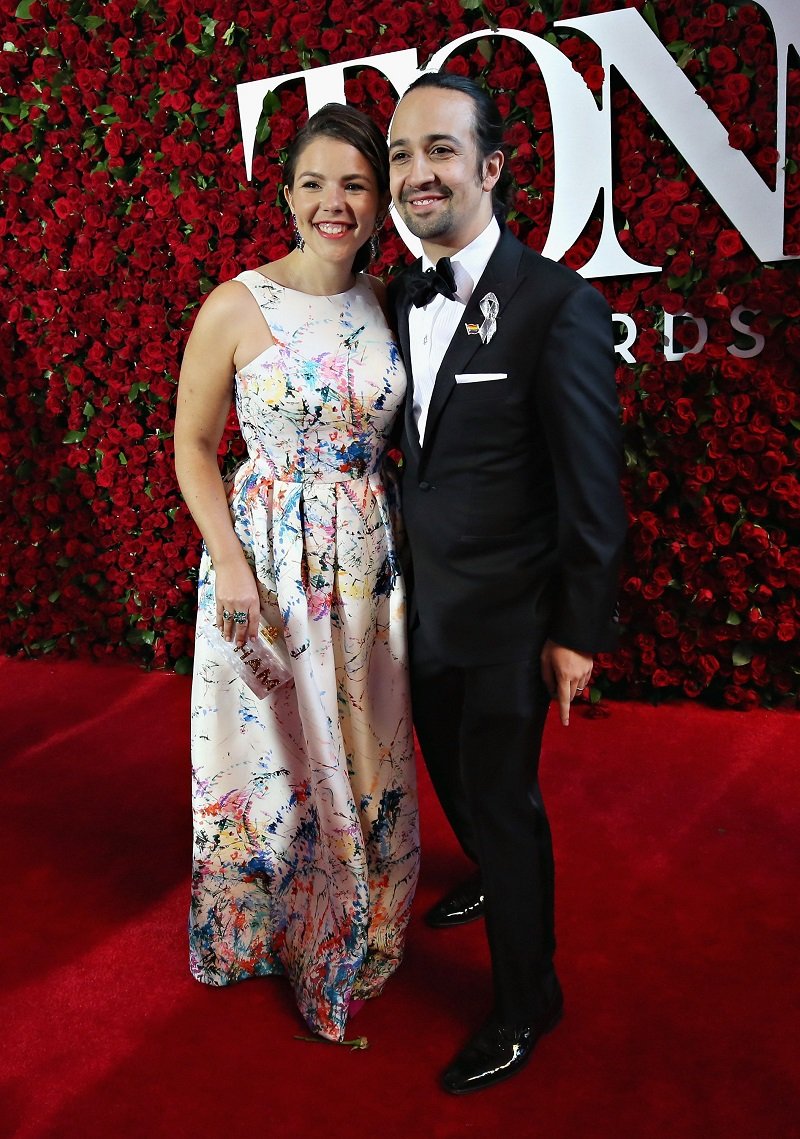 Nadal shared on her Twitter account a message for her beloved husband celebrating the time she has together. In addition to confessing again her love for him, her loving wife also confirms her commitment to him.
She wrote: "Happy 10-year wedding (church emoticon) anniversary (almost 15 total!) to my one and only  @Lin_Manuel. I love you more and in new and different ways with every moment and milestone, good or bad."
Happy birthday to my queen, my best friend and the love of my life. The only room with a view is a room with you in it. pic.twitter.com/o83VkH2Pm9

— Lin-Manuel Miranda (@Lin_Manuel) August 18, 2020
HOW THEY MET
The couple met while both were attending Hunter College High School. He was a Latin boy, musician, and popular. She was the super studious girl who was not interested in being popular.
Although they did not date during their teens, he fell in love with her from then on. At the end of high school, they both went their separate ways until a note on a social network made them connect again.
Be ware the magisterium. #HDM #HisDarkMaterials pic.twitter.com/4Wl9PuODp5

— Vanessa A M Nadal (@VAMNit) October 30, 2019
WHO IS VANESSA NADAL
After they both studied at the same high school, Nadal went to study at MIT, where she obtained a bachelor's degree in chemical engineering. She began working at Johnson & Johnson, developing anti-aging products.
At some point, she decided to change careers and began studying law at Fordham University School of Law. She, too, worked at the Jones Day firm as a law practitioner until 2016.
🥳 Happy Birthday to the 40 Year Old Version. I love you. 😘 pic.twitter.com/lt4SWv5IaS

— Vanessa A M Nadal (@VAMNit) January 16, 2020
RECONNECTED BY MUSIC
Nadal wrote her profile on a social network that she liked hip hop and salsa. This information was what Miranda used to connect with who would be his wife. He is a man who defines himself as shy and talking to such beautiful and smart women intimidated him.
He took advantage of a presentation he had with his former hip hop group and sent Nadal some tickets. His surprise was great when she accepted and enjoyed the performance. He invited her a couple of other times, although he did not tell her about his feelings.
Breakfast in bed
Cards from the kiddos#HappyMothersDay2020 pic.twitter.com/z1w1QjfZsX

— Lin-Manuel Miranda (@Lin_Manuel) May 10, 2020
BEGINNINGS OF THE RELATIONSHIP
Miranda finally made up his move to take the first step toward Nadal and they soon began officially dating. After some time together and realizing how fascinating each other was, they exchanged keys to their apartments.
For him, she is the most beautiful, intelligent, funny, and extraordinary woman he has ever known. She really looks up to Miranda and is her most dedicated fan. Although she does not like to see him kiss other women on stage and she "always boos" when that happens.
Hey @ucancallmesis we got our shirts! Thank you for all you do!https://t.co/aOFHPoq1W1 pic.twitter.com/AkItxWLdPM

— Lin-Manuel Miranda (@Lin_Manuel) July 15, 2020
THEIR MARRIAGE
The couple finally tied the knot on September 5, 2010, five years after they started dating. The ceremony was in Staatsburg, N.Y., at the Belvedere Mansion and was officiated by Judge Rolando T. Acosta. 
In the celebration that followed the ceremony, attendees enjoyed an orchestra of 22 musicians and the intervention of celebrities such as Gilberto Santa Rosa and Rubén Blades, among others. The bride looked radiant in a strapless Oscar de la Renta gown.
WELCOMING THE CHILDREN
The couple welcomed their first child named Sebastian on November 10, 2014. The proud father announced the birth of his first-born with a message via Twitter, stating that both mother and child were fine.
Then, on February 2, 2018, the couple welcomed their second child, Francisco, and similarly to when he made the announcement of Sebastian's birth, Miranda wrote a Twitter celebrating the arrival of his son.
(Today was nonstop so I'm late to the party but) CONGRATULATIONS to @freestylelove ! Ahhhh you're on Broadway!!! The raves are all true. Love to all of you. And especially my boo. pic.twitter.com/yKd6dHFdj6

— Vanessa A M Nadal (@VAMNit) October 3, 2019
"HAMILTON" SUCCESS AND CONTROVERSY
The success that Miranda has obtained with his musical work "Hamilton," has earned him the Pulitzer Prize. It is a work set in the 18th century that has been very well received by critics and the public on Broadway.
Then the version for Disney + was given way soon later and unfortunately, a heated controversy arose on Twitter due to the way in which the issue of slavery is made invisible in the play.