Katy Perry Wows in a White Gown Closing Inauguration With a Stunning Performance of 'Firework'
Singer Katy Perry had heads turning on inauguration day with an all-white outfit she rocked while delivering a powerful rendition of her hit track "Firework."
Inauguration day was packed with several memorable moments, but it would be incomplete without the talk of Katy Perry's closing performance — and even more, her outfit.
For her powerful performance, The "Roar" singer donned a maxi white dress with a long cape giving it a majestic finish. The singer accessorized with matching gloves to top off the outfit.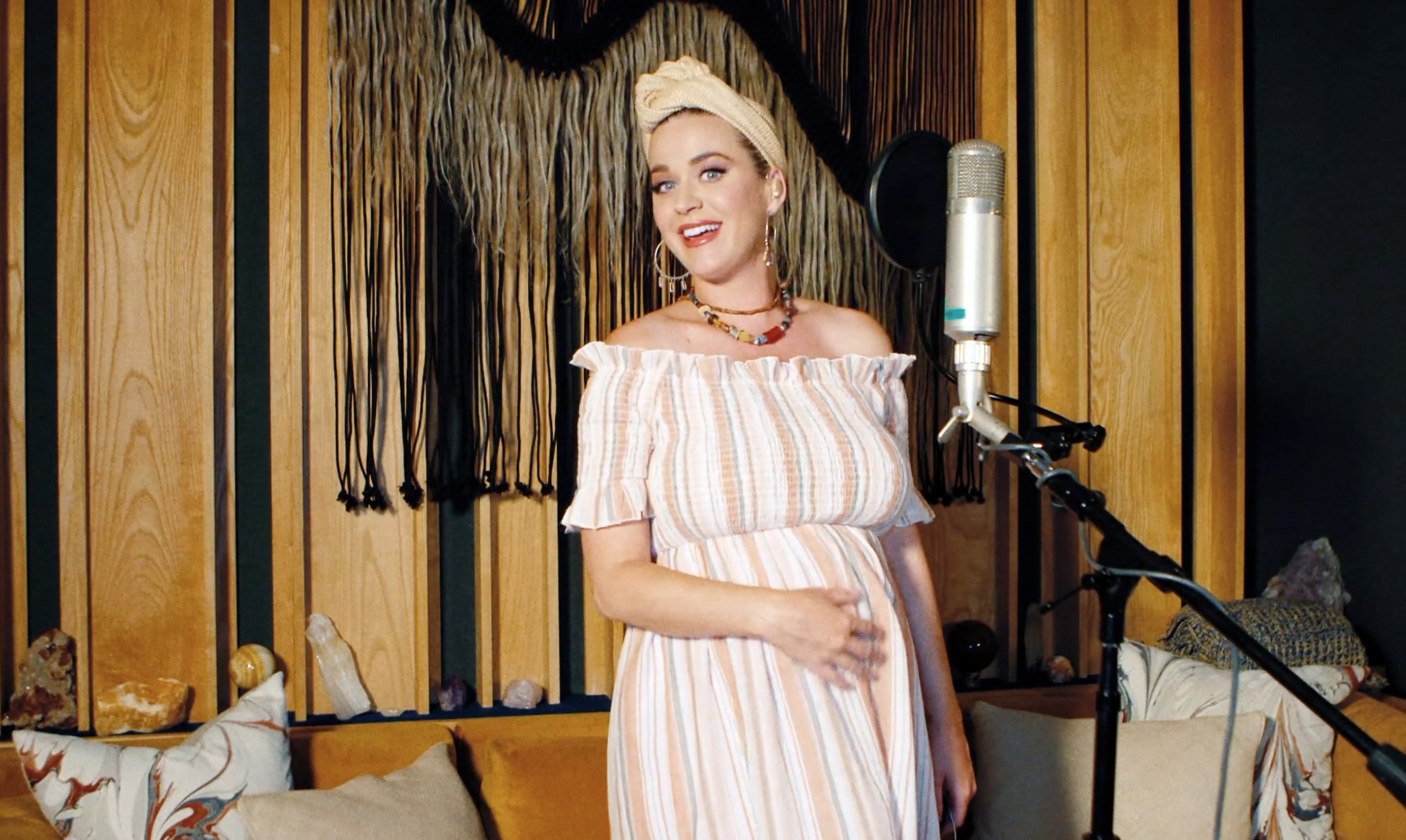 At the event, Perry wore her blonde hair in a slicked-back center part hairstyle and covered her face with flawless makeup accentuating her natural beauty. 
While Perry's adorable maxi dress undoubtedly stole the show, the singer's rendition of her hit track "Firework" equally got Americans and the rest of the world talking.
Standing before the Washington Monument, Perry sang while red, white, and blue fireworks surrounded the obelisk, lighting up the dark sky.
As Perry sang, President Joe Biden and his wife Dr. Jill Biden, watched on. Vice President Kamala Harris and her husband Doug Emhoff were also seen enjoying the magnificent show.
Perry was not the only female singer who brought glamour and style to the inauguration day.
After sharing the video of her performance on Instagram, fans and followers of Perry flocked the comments section, leaving their thoughts about her outfit and powerful rendition.
One user commented that the singer looked amazing, while another described the outfit as stunning. Many more users could not stop gushing about Perry's performance.
The inauguration concert where Perry performed also saw John Legend, Bruce Springsteen and Demi Lovato also treated Americans to stunning performances.
Perry was not the only female singer who brought glamour and style to the inauguration day as Lady Gaga and Jennifer Lopez also came out in all their fashion glory.
Gaga, who performed the National Anthem after Joe Biden was sworn in, rocked a Schiaparelli ensemble made up of a navy structured fitted jacket with a gold design of a dove using its beak to hold an olive branch.
Gaga's outfit did not stop there as it also featured a red ball gown skirt, providing a contrast between her upper and lower torso. The pop singer completed her look with a Dutch braid and black gloves.
On the other hand, Lopez, who performed the Star Spangled Banner, stunned in a white coat, white sequin pants, and a white top. She topped off the look with some sparkly accessories and jewelry.
Inauguration Day was not only the day Americans got a new president; to many, it was also a day of hope, music, fashion, and the day America was reborn.