Garth Brooks Goes on Hugging-Spree with Former Presidents after Performing — See Fan Reactions
Garth Brooks had fans reacting to his amazing acapella version of Amazing Grace as well as his hugging spree after the Presidential Inauguration on Wednesday. 
Twitter has been filled with users' opinions surrounding Wednesday's Presidential Inauguration, including Garth Brooks and his hugging-spree with the former Presidents and their wives. 
The country singer walked solemnly to the stage wearing a black blazer, blue denim jeans, and iconic cowboy hat before singing an acapella version of "Amazing Grace."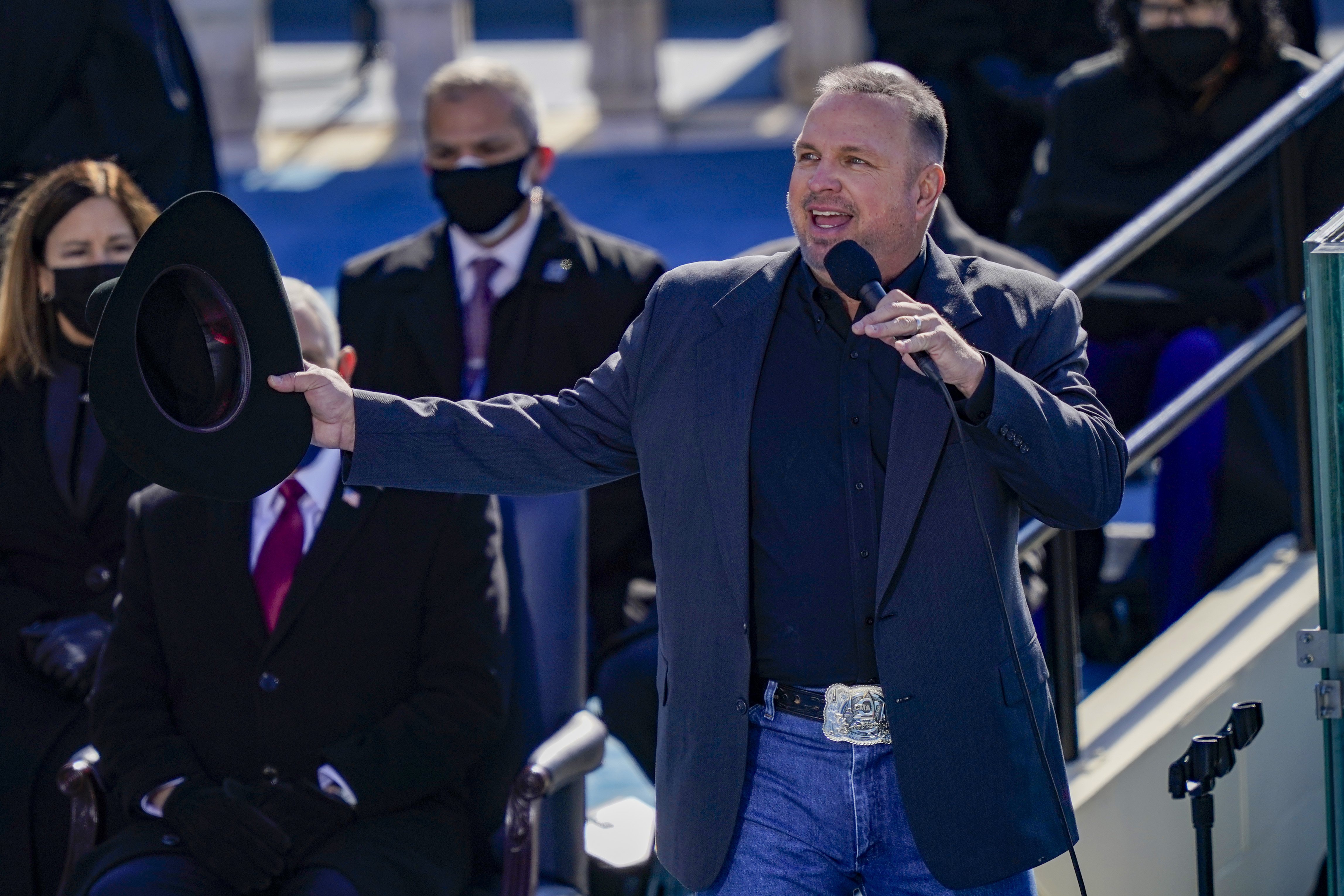 During the emotional performance, he asked the audience and viewers to sing-along with him for the last verse of the song, which had many viewers tweeting from home that they were singing along. 
After his performance, he took the time to greet each of the former Presidents and their wives with handshakes and hugs. Twitter users reacted to the moment in different ways. One wrote:
"I went from crying to cringing after Garth Brooks followed his beautiful rendition of Amazing Grace with numerous hugs and handshakes, while unmasked. Why???"
Some users were concerned that he did not have a mask on when greeting the President and former presidents against social distancing rules. 
However, others loved the moment. One user wrote that they were taking that "energy" of Brooks hugging everyone into 2021 with them. 
Garth Brooks running around hugging everyone is the energy I'm taking into this new era.

— Facility Keez (@FHKCTRYAH) January 20, 2021
Another user wrote that they were not expecting his hugging spree to be their favorite moment from the Presidential Inauguration. Another user worried about the health risk it might pose.
One user wrote that they hoped Brookes was in good health as he had hugged every living American President. A represent revealed Today that the singer had tested negative for the coronavirus 3 days in a row. The tweet read:
"Really hope Garth Brooks is in good health after hugging the majority of America's living former presidents."
I did not expect my favorite part of the inauguration to be Garth Brooks running around grabbing and hugging people but here we are.

— phyl she/her (@salaciousshrew) January 20, 2021
Brooks, a Republican, has played for every American President since Jimmy Carter (except for Ronal Reagan). So there was no question in him playing when he was invited to perform. 
He shared that it was an honor to perform and that it was not political. It was the statement of Unity and a part of history and a way for him to serve the country. 
Handshakes and hugs all around after @garthbrooks performs on #InaugurationDay pic.twitter.com/pnN1GrtO4e

— TODAY (@TODAYshow) January 20, 2021
Although there were mixed emotions for his excitement for greeting the elected officials and not following social distancing guidelines, it was agreed that it was a beautiful performance. 
Other artists performed, including Lady Gaga, who stunned in a big red skirt while singing the National Anthem. Her outfit was accessorized with a huge gold bird brooch on her chest.