Garth Brooks Had Viewers Singing Along as He Delivered a Capella Rendition of 'Amazing Grace'
Garth Brooks wowed the crowd with a passionate rendition of "Amazing Grace" at the US Capitol during President Joe Biden's inauguration. Viewers could not help but sing along.
Joe Biden's inauguration as the 46th president of the United States was an occasion full of memorable moments and heartwarming performances from the music industry.
One of the day's performances that left a strong impression on viewers was 58-year-old country star Garth Brooks' touching performance of "Amazing Grace."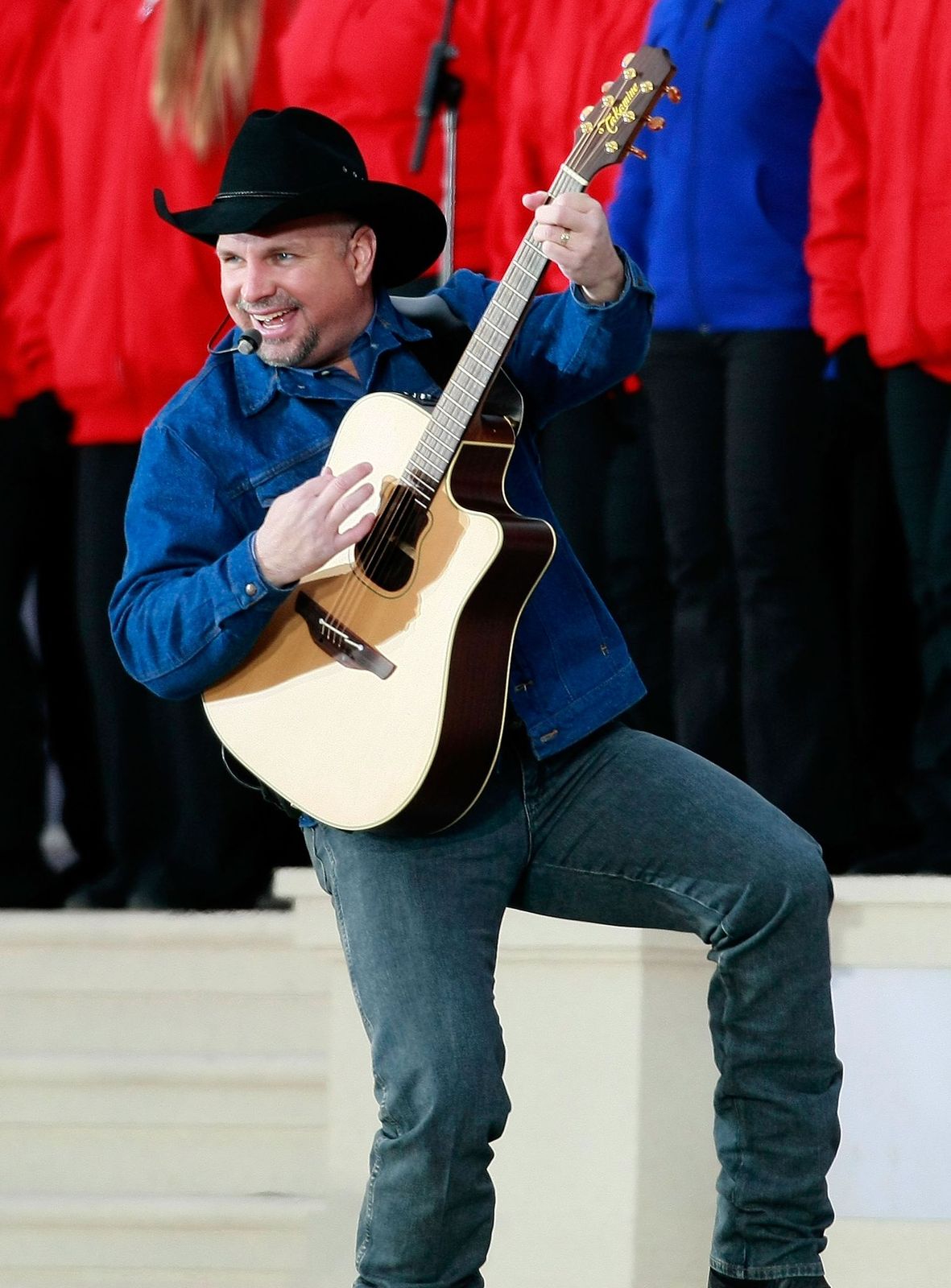 The 58-year-old country star added color to the day the country chose to welcome the Biden-Harris administration into the White House, and he did so in style.
Concert commitments had previously kept Brooks from performing at the 2016 inauguration of President Donald Trump, but the world was given a glimpse at what it missed.
Brooks carried viewers along in his melodious acapella and at one point asked the crowd to join him in singing the song's last verse. Not just those at the Capitol but also those at home, at work, and anywhere.
His fans loved every moment of his performance and took to social media to let him know. Different users left messages of how the passionate performance left them feeling.
One fan shared a clip to show how much the performance meant to him, while a second fan tweeted that she sang the last verse with Brooks. A third fan shared a video showing how joyfully he sang along with Brooks. A fourth fan wrote:
"Yes, I am not a country fan, but he knocked it out of the park! Thank you, Garth."
I sang with you @garthbrooks

"Amazing grace, how sweet the sound
That saved a wretch like me
I once was lost, but now I am found
Was blind, but now I see" #InaugurationDay

— Christy Mannering (@bringmeupmusic) January 20, 2021
Brooks' performance ushered in an air of patriotism all over the country as Americans home and present at the Capitol sang with one heart, as a united nation.
Brooks, a Republican and a two-time Grammy winner, said his decision to perform at the inauguration was not political but from a real American's heart seeking to see the nation united.
The iconic country singer said the message of unity, which this new administration is pushing, is similar to his beliefs. Brooks, who has performed for previous Presidents, said he does so because he focuses on what connects the people.
Brooks was not the only star to add color to the day. Other celebrities like John Legend, Lady Gaga, and Jennifer Lopez reportedly graced the big day of a nation striving for a rebirth.