Khadijah Haqq Reveals Cute Sparkling Shoes with Bows Her Newborn Daughter Kapri Was Gifted
American actress and socialite Khadijah Haqq showed off her newborn daughter's cute custom-made shoes in a series of wholesome photos on her Instagram story. 
Khadijah Haqq has all the love to give her beautiful baby daughter Kapri. The proud mother never fails to shower the newborn with loving gifts and words, as seen in several posts on her Instagram account. 
In the most recent post on her Insta Story, the 37-year-old once again shared a series of photos of her baby girl's latest gifts. There were photos of the tot's beautiful new pair of shoes.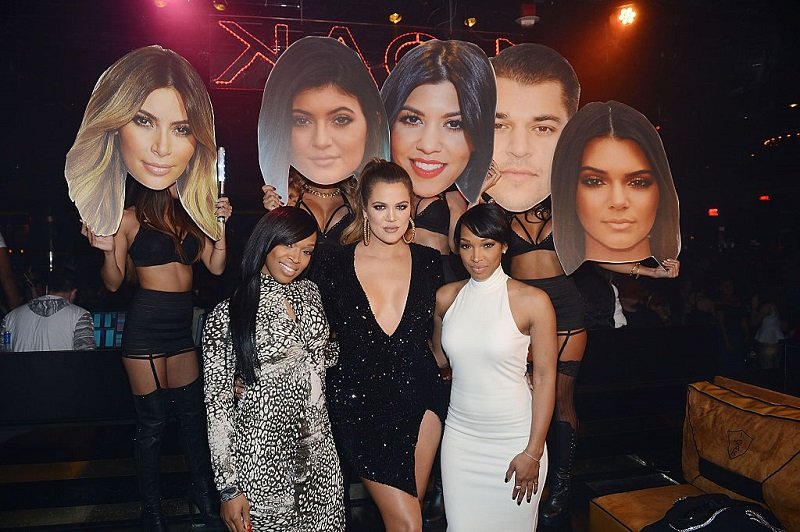 Haqq, no doubt, went out of her way to get the shoes specially designed for Kapri. They were a shining gold-speckled pair with a huge black bow right in the center. Underneath, the baby's name was also inscribed, giving it a unique finish. 
The shoes were accompanied by a matching headband, gold bracelets, and a lovely necklace with a similar design. The collection was being unboxed in the shot, and the star gushed about how much she loved it. 
With this, it is clear that the excited mother is more than ready to usher in the baby girl into her family of four. The beautiful child was born on Sunday, and Haqq is no doubt still reeling from the experience. 
On the night of the birth, Haqq took to her Instagram feed to announce the news to her fans with a heartwarming photo of her hand and her husband Bobby McCray along with the hands of their children. 
Several months later, she announced that she had been hospitalized for a pre-term labor scare.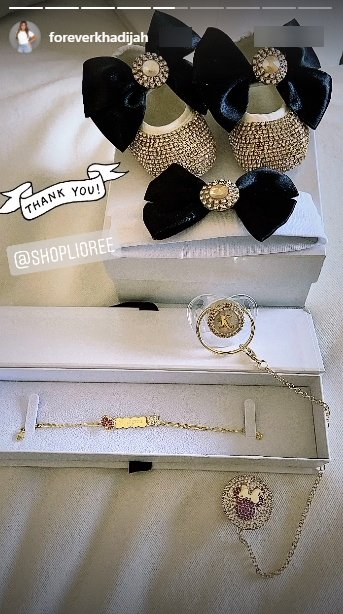 Haqq is the mother of two beautiful children, her 11-year-old son Christian and 6-year-old daughter, Celine. McCray, on the other hand, is the father of a 16-year-old son, Bobby McCray III.
Several fans and celebrities rushed to the comment section to send the happy mother congratulatory messages and well-wishes. Ashlee Simpson sent out a heartfelt message with several emojis while Adrienne Bailon thanked Jesus for the beautiful family.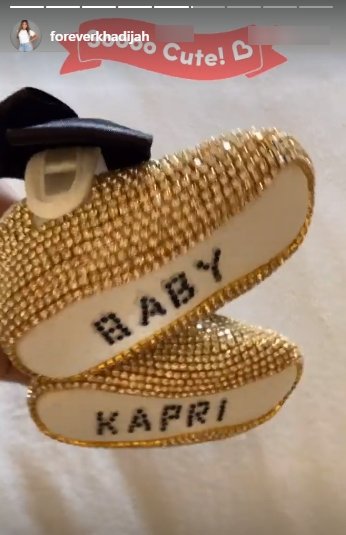 The post comes roughly a month after the then-expecting mother revealed the name and the sex of her child, posting a photo of her lying in a hospital bed cradling her belly from a virtual baby shower. 
Along with the photo was a touching message where she gushed about her gratitude for her family and friend's contribution to the shower. She specially thanked her twin sister Malika and socialite Khloe Kardashian for taking out time to plan the special event. 
Haqq first made her pregnancy public in August last year, revealing that she was more than excited to share the news with her fans. Several months later, she announced that she had been hospitalized for a pre-term labor scare. 
The actress added that she was doing fine and was back home on bed rest feeling better than ever. Now months later, after the baby's arrival, the proud mother has never looked or felt any better.