'Shark Tank' Star Kevin O'Leary Is a Doting Dad — Meet His Wonderful Kids Trevor and Savannah
Get to know "Shark Tank" star Kevin O'Leary's two adult children, Trevor and Savannah, below, plus insight into the entrepreneur's family. 
Although Kevin O'Leary might be a savvy businessman and intimidating to contestants on "Shark Tank," he is also a doting father to his and wife Linda's two grown-up children, Trevor and Savannah. 
His kids love watching him on the show, and as small children, they would often join him on set. However, they are now busy leading their own lives apart from their parents.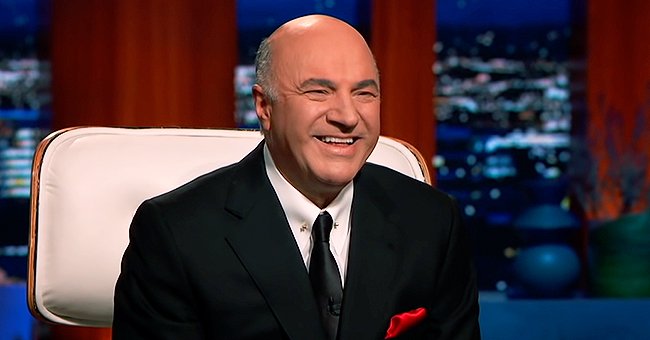 Their eldest child is daughter Savannah. She was born in 1993. She studied film at New York City University's Tisch School of the Arts. She is now Head of Video at Purpose. 
Some of her work has been published by the New Yorker, DAZED Magazine, and HuffPost. According to the video editor's website, her documentary style incorporates vibrant visuals. O'Leary spoke about their childhood onset: 
"They were toddlers when this started, and they used to come to the set. It's part of who they are."
O'Leary's second child is his son Trevor. He was born in 1996 and took a completely different path than his sister and dad, who was a video editor in the 80s. 
He chose to study electrical engineering at McGill University in Canada. And since then, he has built formula 1 cars and has worked in low voltage design at Telsa. 
There is no doubt that their parents are proud of them. O'Leary always tries to make time for his family as his shooting for the show in LA takes him away from their family home in Canada. 
The entrepreneur shared that he will ask his family where they want to spend the week and fly everyone out there, and he would then meet up with them on the weekend. He shared: 
"Look, you know I'm going to be working all week. Pick a city — anywhere in the world — and I'll fly everybody there, let's meet there..." 
He also has a strong relationship with his wife as he shared that he and Linda are enjoying their time together as empty nesters now that the kids are out on their own.
He revealed his advice for maintaining a happy marriage, and that is to understand that marriage is a journey, and you must always have respect for your spouse. 
Unfortunately, it has not just been smooth sailing for the family in recent years. Linda was charged with careless operation of a vessel after the couple was in a boating accident. 
The accident saw 3 people injured, included Linda herself, as well as the death of two people. O'Leary had shared that she was badly affected by the incident.