'Shark Tank' Star Barbara Corcoran Lives in a Fancy NYC Penthouse — Glimpse inside Her Home
"Shark Tank" star Barbara Corcoran lives in a fancy New York penthouse with amazing facilities and amenities. Here's a look into the place the 71-year-old calls home.
Barbara Corcoran is best known as a panelist from the reality television show "Shark Tank." What many might not know is that the 71-year-old real estate mogul is a proud owner of a luxury home in New York City.
The property, a penthouse, boasts incredible facilities and features, which Corcoran has shared with her Instagram followers on several occasions.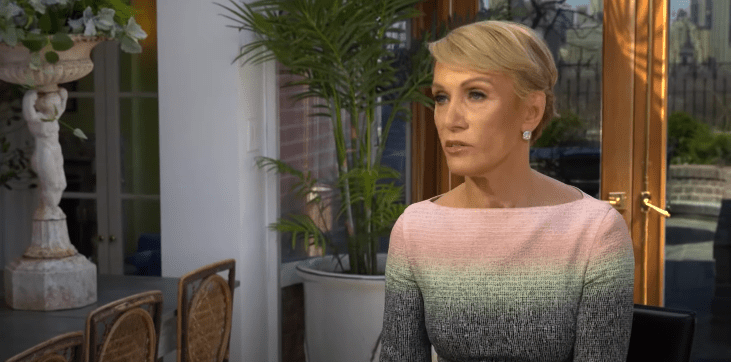 In September, Corcoran gave fans a glimpse of her home when she shared a clip showing off her outfit for this year's virtual edition of the Emmy Awards.
As the reality star walked down a red carpet, she gave a view of the house's high ceilings, white walls, and an arched walkway.
The clip's background showed her living room, which featured a white couch, neutral-colored rug, and a table to complement her minimalist decor. To top it off, there was a plant placed next to the window.
Amid the COVID-19 pandemic, Corcoran's work life has been affected like many others. This explains why she shared a picture of herself working from her storage closet.
Producers of the show changed their minds and asked to replace her.
The image saw Corcoran sitting on a chair while surrounded by white cabinets filled with supplies. The room also boasts a brown hardwood floor.
When Corcoran is not working from home, the real estate mogul enjoys spending time in her kitchen, which has white cabinets, a marble island, large gas stove and oven, and stainless steel appliances.
In July, Corcoran showed fans her bathroom situated in her master bedroom. The real estate mogul was seen washing a large bathtub with green marble-like finishing on the edges.
The bathroom also featured a large mirror in front of the tub and white cabinets with some candles and neatly folded white towels.
In addition to all of these, Corcoran's house has a breakfast area, which the 71-year-old decorated with a bench, table, and a knitted chair hanging from the ceiling.
In a post shared last year, Corcoran showed off another area of her house that featured a dining table in the background and a glass-paneled conservatory.
When the business mogul is not showing off her gorgeous home, she enjoys sharing a bit of her success story with her 600k+ followers on Instagram.
In August, Corcoran revealed that shortly after she was asked to join "Shark Tank," producers of the show changed their minds and asked to replace her.
However, she refused to take no for an answer and ended up writing a lengthy letter that secured her spot on the popular show.
Now, twelve years after writing that letter, Corcoran has become one of the most famous faces from "Shark Tank," and from the look of her house, she just might be one of the wealthiest as well!