Melania Trump Arrives in Florida in $3,700 Vibrant Dress after Leaving White House in All-Black
Before Joe Biden was inaugurated as the new US president, the 45th one, Donald Trump, was seen leaving the White House with his wife. Trump's wife changed her outfit before she arrived in Florida.
On Inauguration Day, President Donald Trump and his wife, First Lady Melania Trump, left the White House on Marine One. The couple left the presidential home hours before the inauguration.
On that same day, Joe Biden and Kamala Harris were sworn in as the 46th US President and Vice President. While leaving Washington, D.C., Melania was dressed in an all-black ensemble.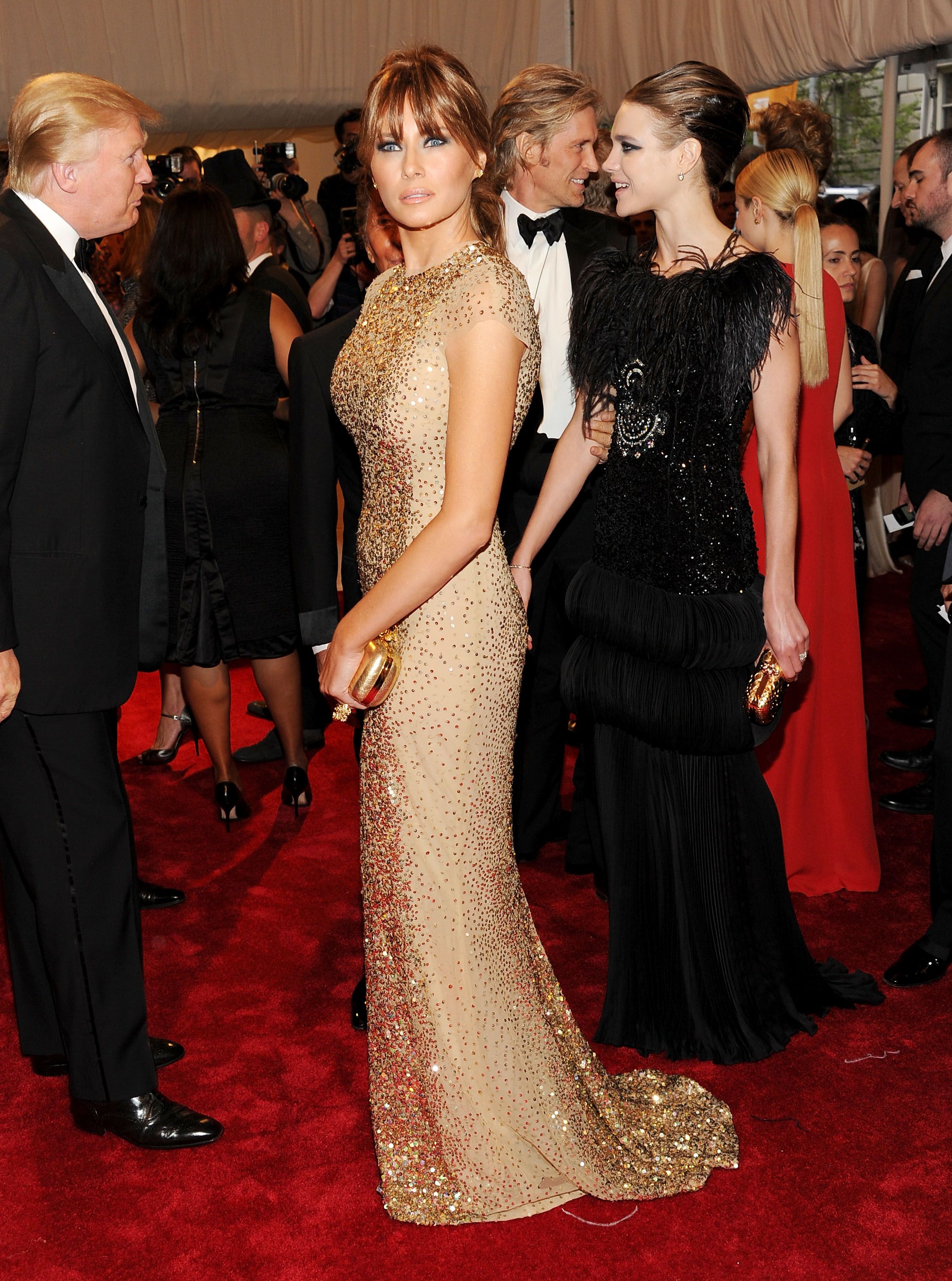 She appeared to be in mourning of their lost position by donning a black Chanel jacket and a Dolce & Gabbana dress. The former first lady also had on black gloves and held a handbag as she stepped out.
Her look was completed with black heels and black sunglasses. Melania's husband matched her look with a black suit, a matching coat and shoes, and his statement red tie – however, no face masks were in sight.
The couple waved at the press and smiled before walking off together to the helicopter. At one point, it appeared as though the first lady reached out for her husband's hand as they walked on.
Arriving at the helicopter, Melania quickly walked aboard while Donald stopped to wave at the gathered crowd once more. When they disembarked in West Palm Beach, Florida, something had changed.
Merry Christmas from President Donald J. Trump and First Lady Melania Trump. @realDonaldTrump & @FLOTUS are seen December 10, in their official 2020 Christmas portrait,on the Grand staircase of the White House in Washington, D.C. (Official White House Photo by Andrea Hanks) pic.twitter.com/PA63RYGSKE

— Melania Trump 45 Archived (@FLOTUS45) December 18, 2020
The pair appeared at the door and stood side-by-side to wave at the crowd that received them. The former president was still dressed the same, but this time the large coat was nowhere to be seen.
Donald and Melania Trump released their official and last Christmas portrait in December 2020.
His wife, on the other hand, had a complete outfit change while onboard! She appeared beside her husband in a colorful Long G hexagon print wool silk Gucci dress that cost a whopping $3,700!
The pair emerged from the presidential jet at 11:08 a.m., around an hour before Biden's inauguration in Washington D.C. The Trumps then took a motorcade ride to the former president's Mar-a-Lago resort.
Melania and Donald both chose not to attend the presidential inauguration on that day. The couple had a brief send-off at Joint Base Andrews, with the former president promising his supporters:
"We will be back in some form."
The Trumps paid tribute to their last Christmas in the White House last year by wearing black matching tuxedos. The pair released their official and final Christmas portrait in December 2020.
The image was taken on December 10, 2020, and released on December 18, 2020. Their final presidential portrait was taken by the official Trump White House photographer, Andrea Hanks.