Angela Simmons Posts Adorable Photos of Son Sutton Peeking at Her from the Doorway as She Slept
American television personality and shoe designer Angela Simmons shared a wholesome photo of her handsome son, Sutton Joseph, peeking at her from her doorway while she slept. 
Angela Simmons' son Sutton Joseph is growing into a charming young boy, and the proud mother never fails to show him off by posting several images and videos on her social media accounts. 
Her most recent display of her little boy was a series of beautiful photos that showed him standing in the doorway of her room. The toddler was clad in a cute grey shirt and animal print shorts as he held on to the doorknob.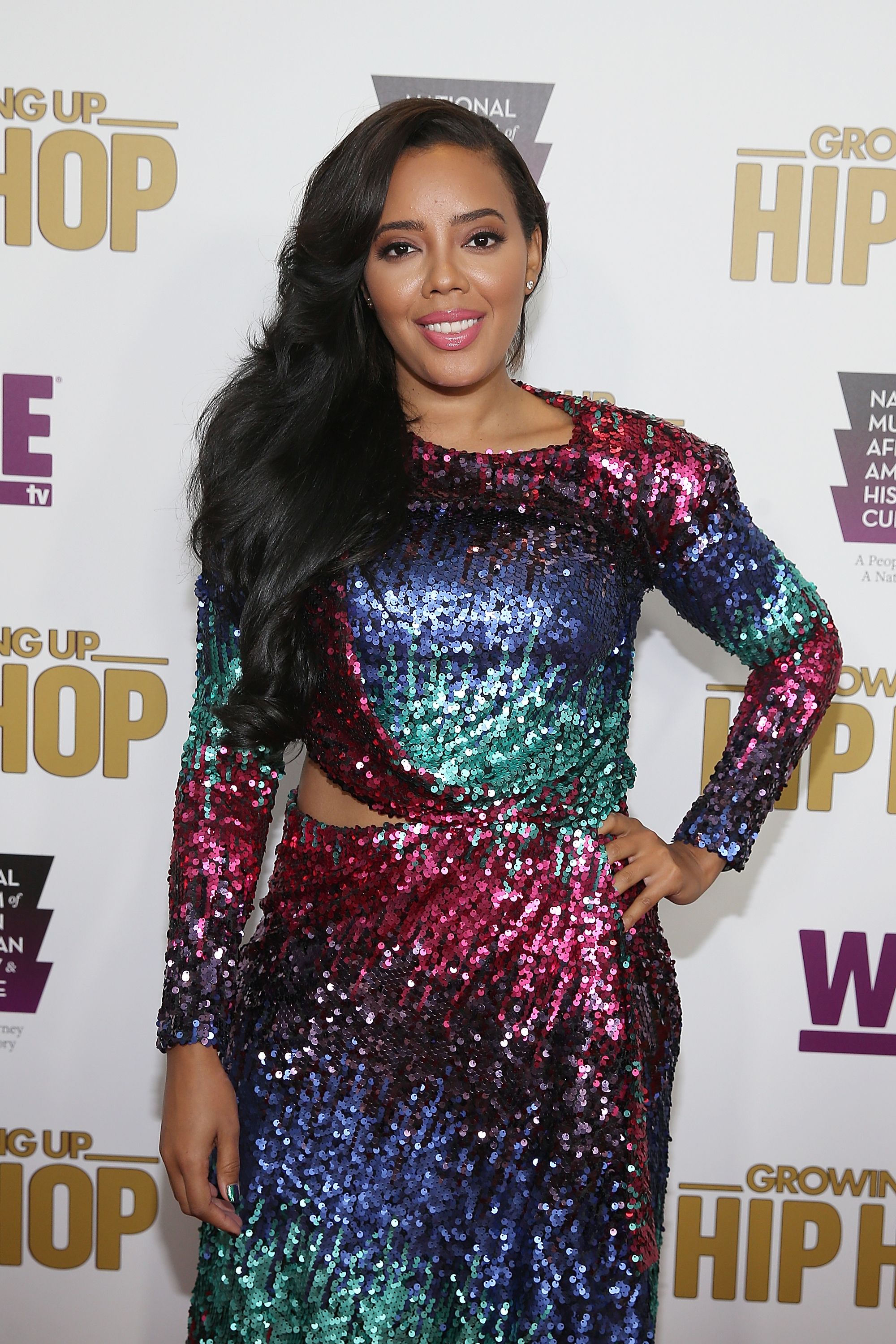 The sun cast a golden reflection on his face, and he took on different facial expressions as his mother captured the moment. In the first shot, he showed off his perfect set of teeth as he smiled.
The other slides showed him staring intently into the camera. The adorable photos were followed by a sweet message from Simmons. She gushed about how blessed she was to wake up to her beautiful boy standing in her doorway. 
Seeing the lovely pictures, it is easy to remember when the 33-year-old welcomed little Sutton in 2016. After his arrival, the proud mother took to Instagram to announce the news to her fans and followers. 
She posted a photo of herself cradling the bundle of joy in her arms while she sat in bed, fully dressed. She followed it with a brief caption where she raved that the best part of her life had just begun.
The TV personality revealed that she was still grieving Tennyson's death, and it was one of her biggest challenges. 
Simmons shared the newborn with her former fiancé Sutton Tennyson. However, in 2017, one year after their baby's birth, she revealed she had ended their relationship in a lengthy Instagram post.
Though she did not give details about what led to the breakup, the socialite explained that she was walking away from an unhealthy situation and choosing what was best for her. She encouraged other single mothers out there, urging them not to lose hope. 
One year later, the shoe designer received the shock of her life when Tennyson was shot and killed in his home. He suffered from multiple gunshot wounds and was found lying dead in his garage.
The incident happened after an argument with an unknown man who fled from the scene in a car. Mourning his death, Simmons posted a series of photos of him on her Instagram feed.
She followed the post with a heartfelt caption expressing her grief and shock. She explained that she was hurt and numb and added that she could not believe she was telling Tennyson to rest in peace. 
In January 2020, a little over a year after the tragic incident, Simmons opened up about her experience raising Sutton Joseph without his father. She broke down while explaining that it had been hard to have the conversation about his death with the little boy. 
She had to sugarcoat the story as he was still too young to know the terrible truth.  The television personality revealed that she was still grieving Tennyson's death, and it was one of her biggest challenges. 
Simmons seemed to be getting herself out of the emotional rut after revealing that she was rebuilding her body, mind, and soul with a special fitness program. After such a tumultuous couple of years, she no doubt needs all the positive energy.