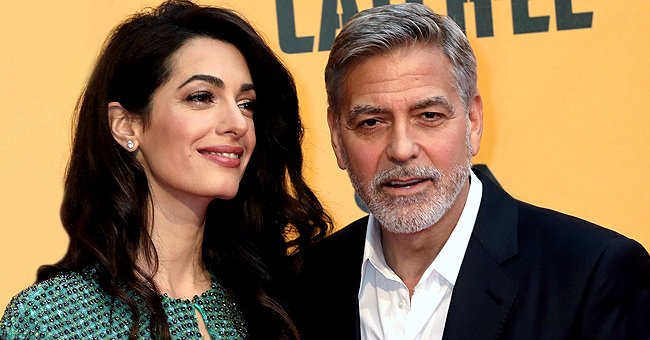 Getty Images
How George Clooney Reportedly Spent Lockdown with Amal and Their Twins

George Clooney and his wife Amal spent most of their lockdown period in their L.A. home, changing nappies, washing dishes, and taking walks in their large backyard. The actor was saddened at not being able to see his parents often.
Actor George Clooney, 59, described the past several months of lockdown as an adventure, spent with his twin daughters, Alexandra and Ella, 3, and his lawyer wife, Amal, 42. When they weren't in London over Christmas, they were mostly in L.A.
Speaking on The L.A. Times' "The Envelope Round Table" this month, "The Midnight Sky" director admitted to being kept busy running after the twins and doing a lot of cleaning up around the house.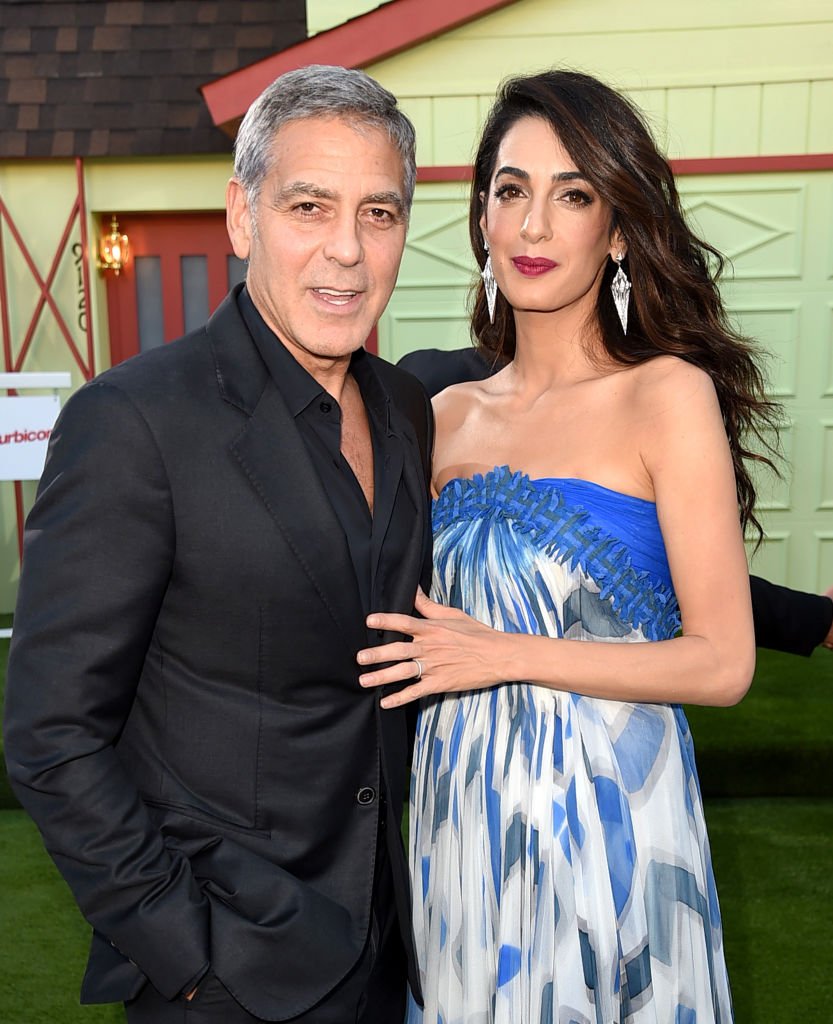 George and his wife, Amal Clooney at the premiere of "Suburbicon" in L.A., in October, 2017. | Photo: Getty Images.
With several large properties, including a $10million mansion in London where the family spent Christmas, the "Oceans 11" star said they took advantage of the large space by enjoying walks outside. He added:
"It's been nine months mostly inside the house. A lot of washing dishes and changing diapers. My own, mostly."
Speaking on "Good Morning America" in December, the "ER" veteran joked about needing a drink or two to survive quarantine with two toddlers in the house. Overall, he was glad to start the day with them and put them to bed at night.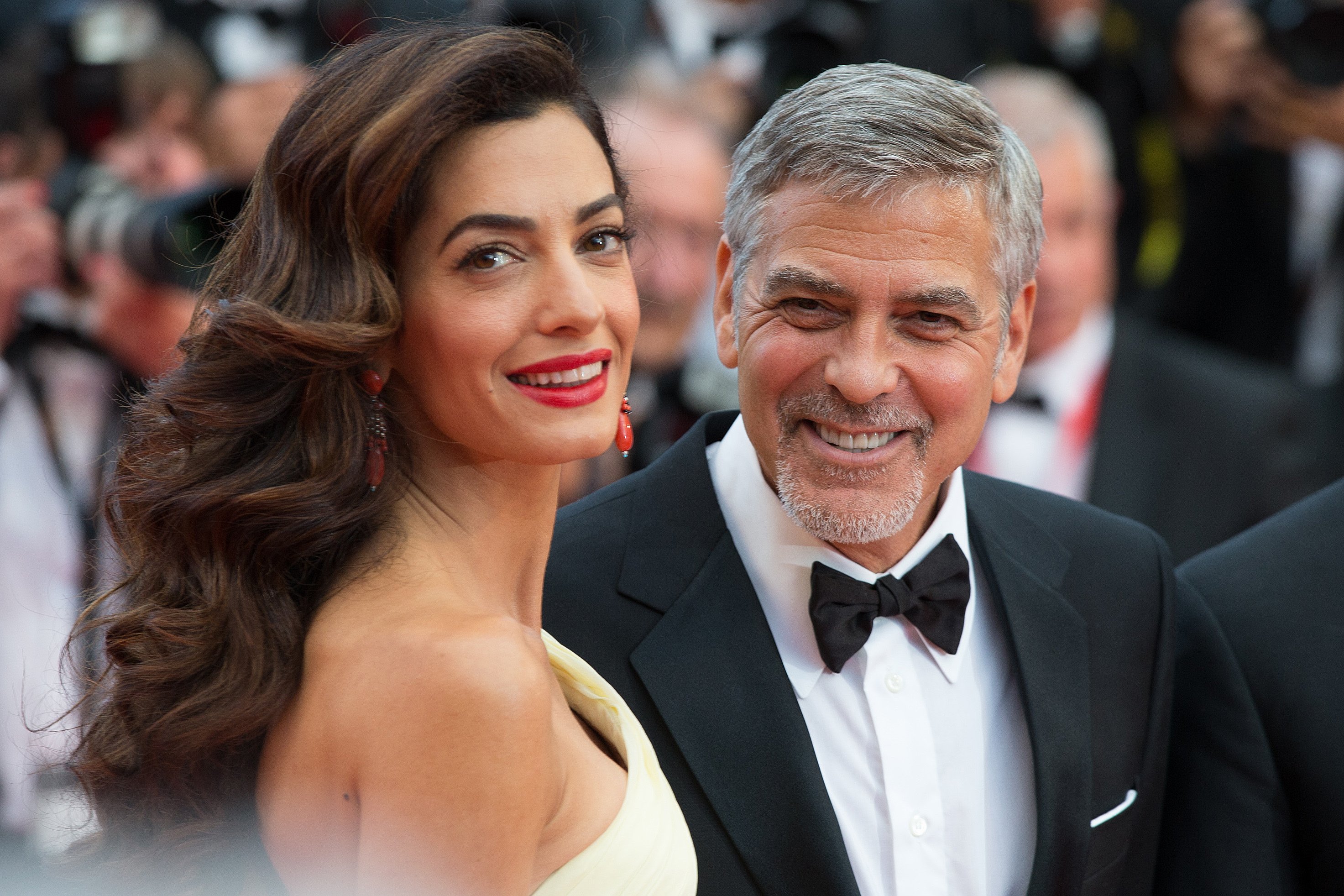 George and Amal Clooney looking exquisite in Cannes, France, May, 2016. | Photo: Shutterstock.
After what Clooney described as a horrible start to 2020, he deliberately kept the family indoors to keep them safe. "The Monuments Men" star also spoke about worrying about his Asthmatic son.
During an earlier interview, he admitted not knowing the long-term effects of the Coronavirus, even though experts were reassuring people that the illness affected young people less adversely.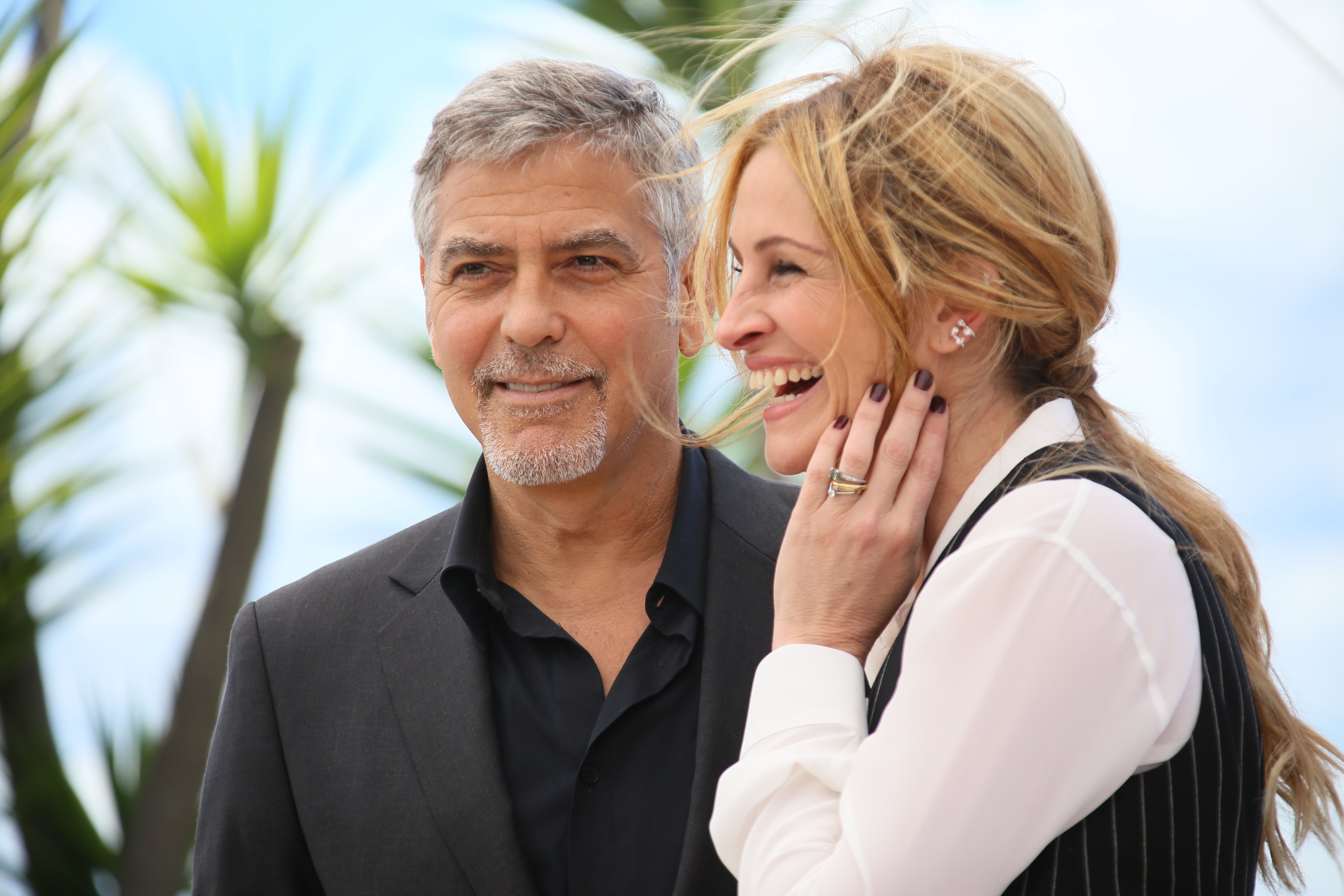 George Clooney and co-star, Julia Roberts, promoting "Monster Call" in Cannes, May, 2016. " Photo: Shutterstock.
Another difficulty Clooney grappled with was being away from his family, including his mother, sister, and father. His dad is an 87-year-old journalist and anchorman, Nick Clooney. Still, the "Casamigos" founder had much to be grateful for, adding:
"We have a great deal of gratitude for the fact that we were able to be in our homes and have some security."
Amidst it all, Clooney remained optimistic, explaining that even though he worried for his immediate family and the rest of the world, he firmly believed we are all going to come out better for it on the other side.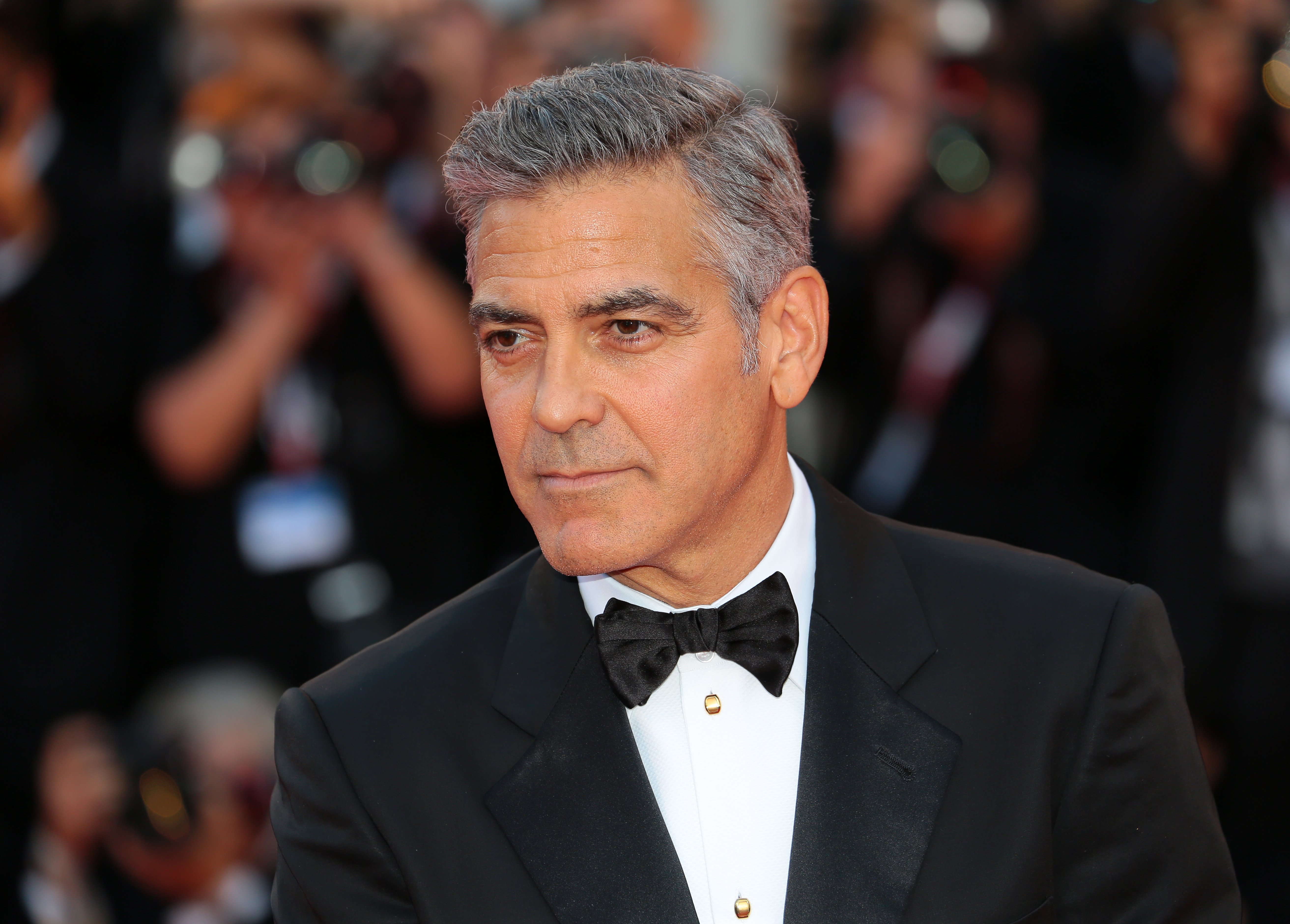 George Clooney looking dashing at the premiere of "Gravity', in Venice, August, 2012. | Photo: Shutterstock.
Known for devising pranks to play on his friends and loved ones, Clooney shared a trick he used over last year's holiday season with Stephen Colbert, to keep his twin daughters well-behaved.
It involved standing outside their bedroom door when they began misbehaving and pretending to be speaking to Santa, who was inquiring about whether the girls were good. They would should from inside that they were behaving.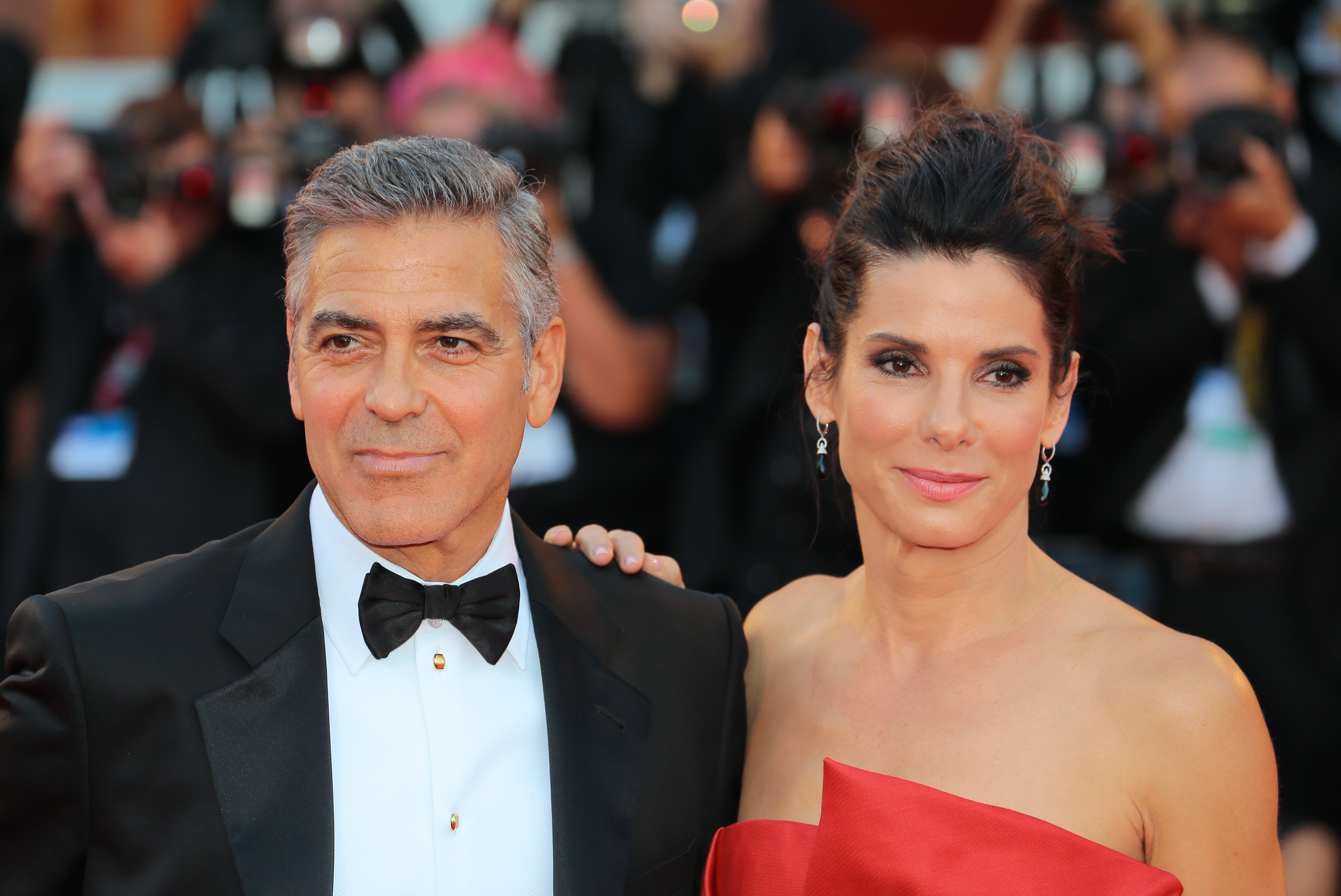 George Clooney, and co-star, Sandra Bullock at the "Gravity" premiere in Venice, August, 2012. | Photo: Shutterstock.
When it comes to his parenting style, Clooney said as painful as it is to watch Alexandra and Ella hurt themselves, he does try to allow them room to make their mistakes, stepping in only to guide them through their errors.
Clooney also believes in not raising his children in the same manner his parents did, not because they were terrible parents, but rather because he is cognizant of the impact their methods had on the kind of person he grew up to be.
Please fill in your e-mail so we can share with you our top stories!