'Chrisley Know Best' Star Nanny Faye Wears Brunette, Blonde and Blue Wigs — See Fan Reactions
Nanny Faye Chrisley is starting the New Year off with a new look! The reality star seems to be exploring different colored wigs, and "Chrisley Knows Best" fans are here for it!
On Thursday, the "Chrisley Knows Best" Instagram page shared what fans could expect to see on the show. The account shared three new Nanny Faye Chrisley looks with its fans.
In the first image, Faye looked a bit creepy with a long brunette wig on her head. The second photo showed her sporting a blonde wig while all dressed up in a shiny silver outfit.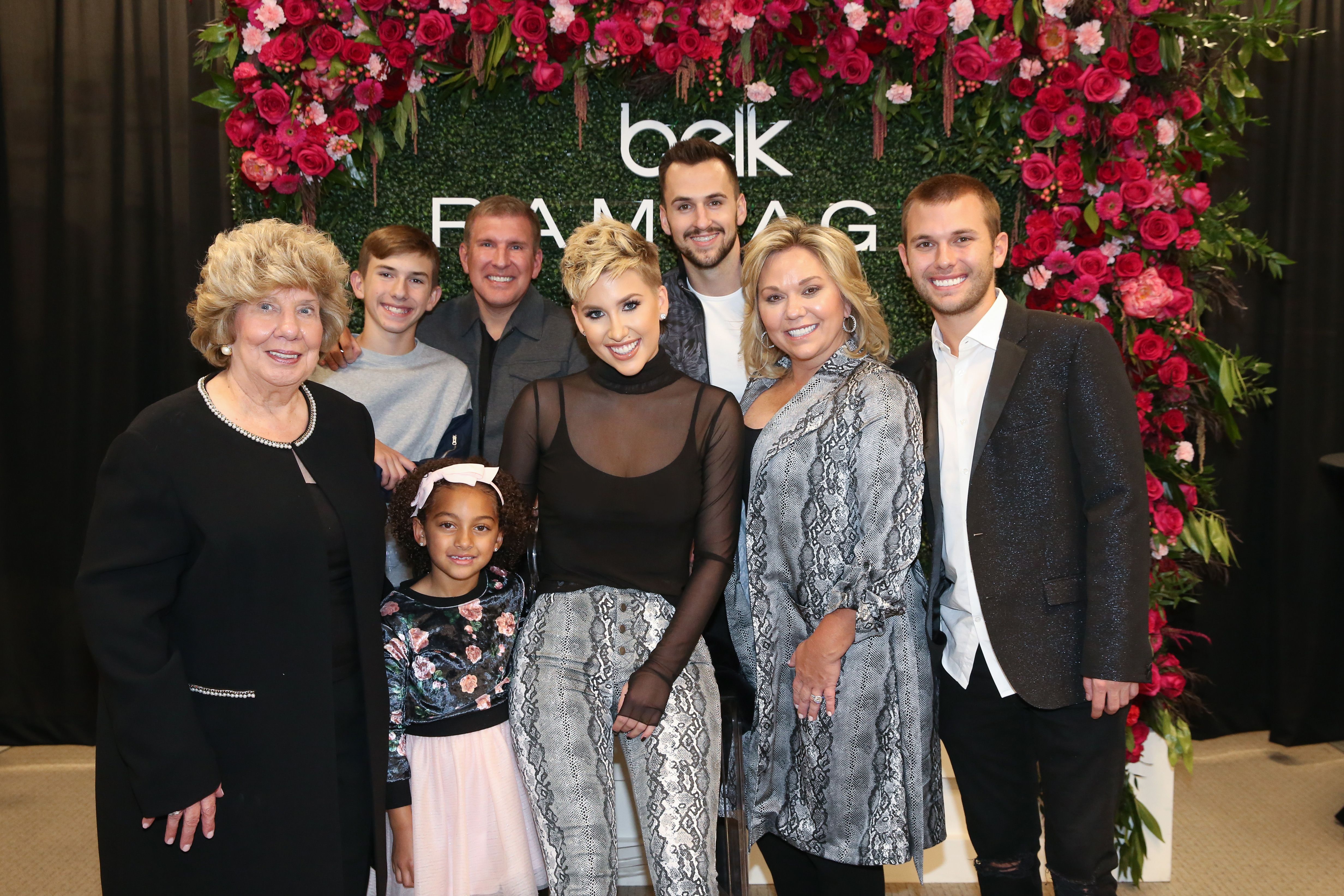 She appeared to be feeling the wig as she appeared looking like a goddess in the accessory. For her third look, Todd Chrisley's mother went even bolder in a light blue wig that looked completely out of place!
The reality show's page captioned the post by sharing that fans had never seen Faye how she was with the wigs. It asked the show's fans to choose the look they'd prefer to see the star in for the latest episode.

Three other fans commented below the post, with each one of them revealing that they liked a different colored wig for the reality star. A fourth person shared the sentiments of one of the previous fans, writing:
"Blonde for sure!!!"
Two more fans didn't want the burden of choosing a favorite color wig but instead decided to declare their love for Faye. One of the followers shared her feelings by noting:
"I loooooooooove Nanny."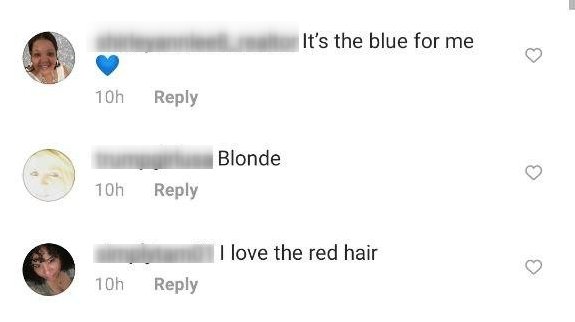 After a month-long hiatus, the USA Network reality show returned this year with Faye getting a hair makeover. She got help from her granddaughter, Savannah Chrisley, to fix her hair color.
Chase Chrisley, Savannah's younger brother, was quite concerned about the project and asked his sister if she'd done any hair dyeing before. Faye's granddaughter admitted that she hadn't.

However, she still felt that she had more experience in that field because she'd had hers professionally dyed before. Savannah got her nanny's trust and proceeded with the dyeing only to get the worst results!
Last September, Faye revealed her expensive taste in gifts when she shared her Christmas wish list.
Faye ended up having orange hair that her granddaughter offered to fix by introducing – you guessed it - wigs! In a short Instagram video, the reality star milked her blonde look by sharing that she felt sexy.
Last September, Faye revealed her expensive taste in gifts when she shared her Christmas wish list. The reality star confessed during an episode that the holiday season was her "favorite time of the year."
Part of her wish list included a Gucci leather handbag, a whole Louis Vuitton luggage set, a new Mercedes, a gold and diamond Cartier watch, and a black Prada handbag. Her family was left shocked by her extravagant list!