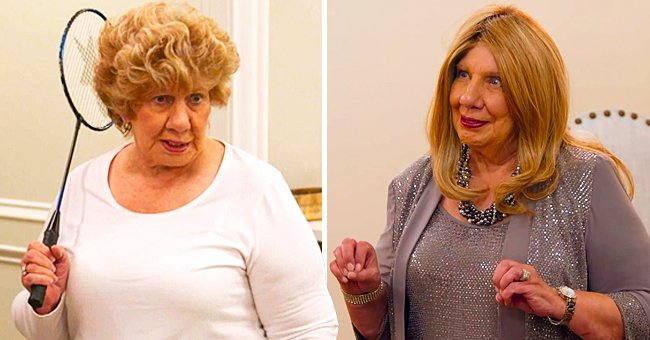 instagram.com/chrisley_usa
Check Out Nanny Faye Chrisley's New Look That Has Her Feeling Sexy and Ready for a Boyfriend

In a new sneak peek of the reality TV show "Chrisley Knows Best," Nanny Faye Chrisley was seen rocking a new look with a long wig. Check out the 76-year-old's change of style.
Nanny Faye Chrisley might be 76, but she sure is proving to be young at heart. With her agility and wit, she has made it clear that age has nothing on her being her most youthful self.
She took this to another level when she was seen rocking a new look in a recent sneak peek of the latest episode of the USA Network reality show "Chrisley Knows Best."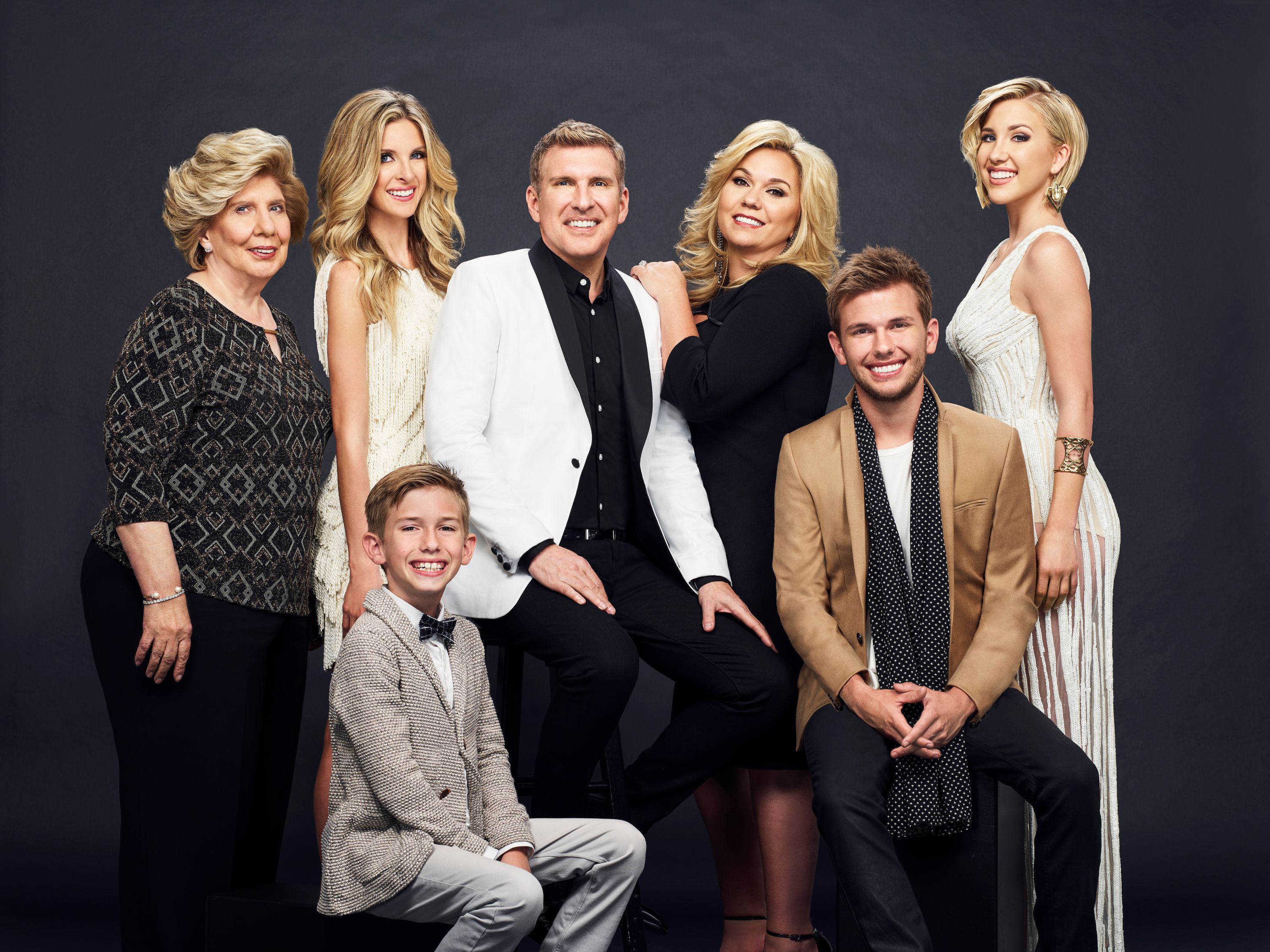 Faye Chrisley, Lindsie Chrisley Campbell, Grayson, Todd, Julie, Chase, and Savannah Chrisley on March 17, 2016 | Photo: Getty Images
The clip was posted on the show's official Instagram account, and it showed her wearing a new wavy wig. Known for her short blown-out hair, the long highlighted locks came as a surprise to her family members and several viewers alike.
While unveiling the new look, Nanny revealed that it made her feel like a sexy kitten. She also added that she would probably get a boyfriend after, much to the dismay of her son, Todd.
In a confessional, she quipped to her granddaughter Savannah that she understood why people had to go incognito because she was getting so much attention from the wig. She then admitted that she felt like a new person.
With this scene, it is easy to see that they share a tight bond. It calls to memory when Savannah sent out a heartfelt tribute to the Chrisley family's matriarch during her birthday last September.
Unsurprisingly, he immediately tried to curtail his mother's grand holiday plans, which she quickly objected to.
The 23-year-old gushed that Nanny was one of the greatest women she knew. She then added that her grandmother gave the best advice, and she never wanted to do without her hugs and cuddles.
The message was accompanied by a series of wholesome photos of both of them spending time together. It ranged from a shot of the pair cuddled up in bed and another from a photoshoot where Savannah kissed her on the cheek.
Besides her sense of humor and youthfulness, Nanny has also proved to be a woman of expensive taste. This was made clear when she revealed her Christmas wish list during an episode of the show last year.
It included a Gucci leather bag, a Louis Vuitton luggage set, a new car, and many other luxurious items. Todd and his wife listened to the alarming list with sheer disbelief, making the whole scene more hilarious.
Unsurprisingly, he immediately tried to curtail his mother's grand holiday plans, which she quickly objected to. Though it might seem like he is always out to get Nanny, the mother and son share a special bond.
He never fails to gush about his love and appreciation for her and all her sacrifices with several touching social media posts. Nanny also does the same, mostly raving about how proud she is of him.
Though Todd is not her only son, he is undoubtedly her favorite. Seeing the reality star's achievements and beautiful family, this almost comes as no surprise.
Please fill in your e-mail so we can share with you our top stories!