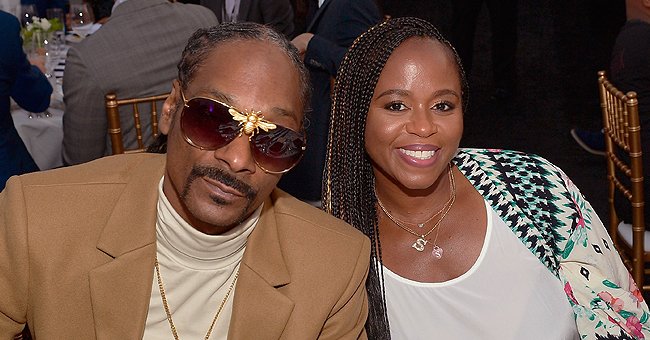 Getty Images
Snoop Dogg's Wife Shante Responds after the Rapper Leaves a Sweet Comment on Her New Post

Snoop Dogg's wife, Shante Broadus, is feeling overwhelmed with love following the legendary rapper's public assertion that she was his "real love."
Snoop Dogg is finally letting everyone know that there is room for only one love interest in his heart, and that's Shante Broadus, his wife of twenty-three years.
The 49-year-old rapper affirmed this in a recent social media post, referring to Shante as his real love. The public declaration of their shared affection attracted heartfelt comments from many, including the iconic boss lady.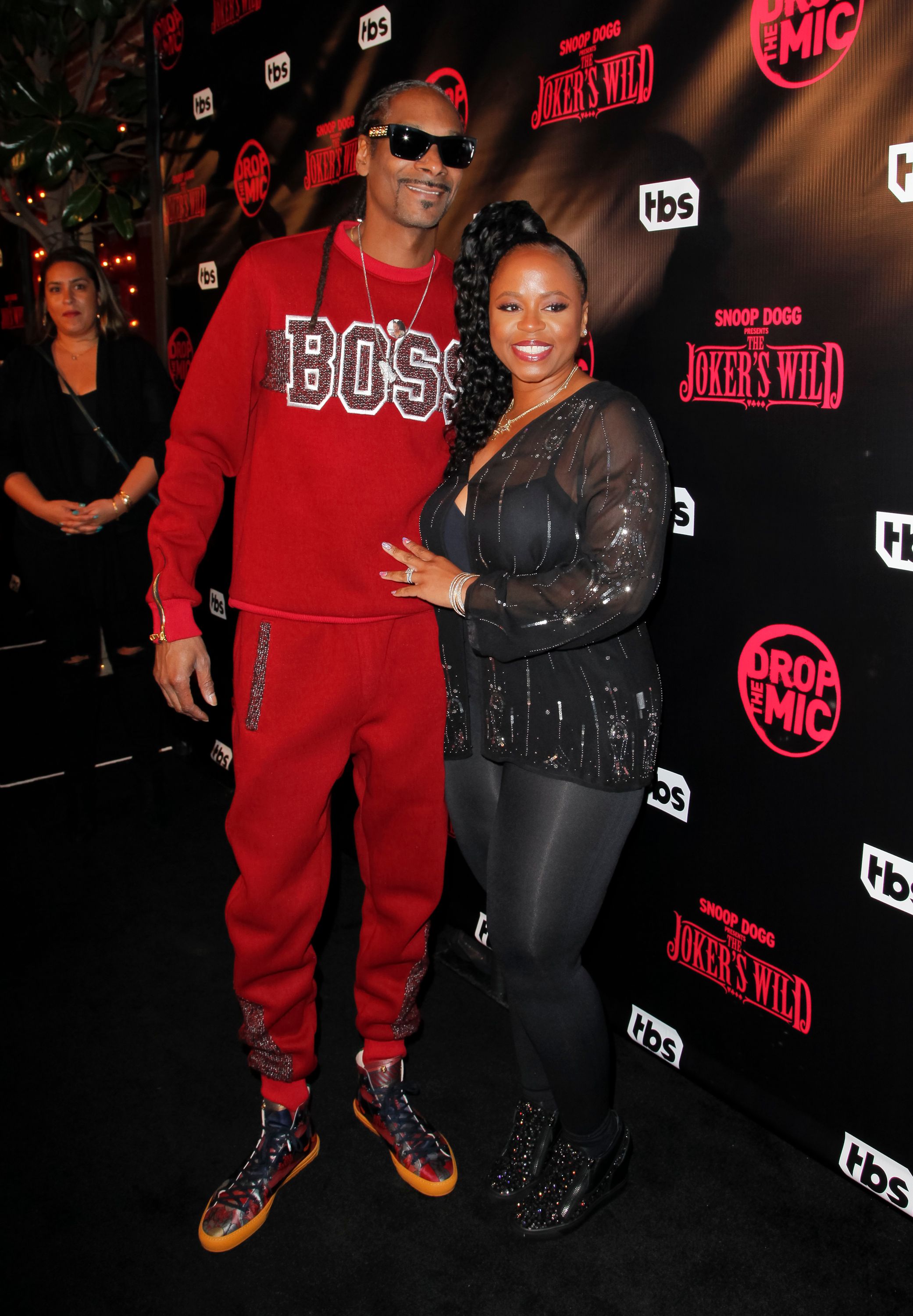 Snoop Dogg and Shante Broadus at the premiere for TBS's "Drop The Mic" and "The Joker's Wild" at The Highlight Room on October 11, 2017 | Photo: Getty Images
SNOOP DOGG'S ENVY-INDUCING POST
The father of four shared the heart-warming post to his Instagram. The post was an image of the lovebirds cuddled up closely, with Snoop's head rested affectionately on his wife's shoulder. Underneath it, he wrote.
"Real. Love. @bosslady_ent."
Indeed, the two looked the part, with adorable smiles plastered on their faces. While the rapper donned a jacket over a white top, his wife appeared chic in a white V-necked jersey. Her side-swept long braids further accentuated her beauty.
SHANTE'S REACTION TO THE ENDEARMENT
Following Snoop's post, the entrepreneur offered a heartwarming response via the comments. She replied with six blue heart emojis, signifying her love for her husband and his endearment.
However, she took to Instagram days later to imply she was unfit to give relationship advice since she took him back 81 times.
Fans could not have enough of the couple's sweetness, as most utilized the comment section to commend their love. One referred to Shante as an inspiration while commending her for staying loyal to her marriage through the years.
TRUE UNTIL THE END
Shante has been Snoop's wife since their June 1997 wedding. The California natives who met as teenagers went from being high school lovers to legal partners and parents to two sons and a daughter.
However, their marriage hasn't been without its pitfalls. In 2004, the duo nearly split, but the rapper thought better of it and reconciled with his wife, resolving never to file for a divorce again.
Their marriage has stood the test of time ever since. While celebrating their 21st anniversary, the hip hop star expressed his disbelief that they were still together 21 years later via an Instagram post.

Shante Broadus' reply to her husband's endearing post on social media | Photo: Instagram/bosslady_ent
AGAINST THE ODDS AND SCANDALS
Despite their seemingly peaceful existence for over two decades, the couple has endured their fair share of scandals. However, Shante's resolve to overlook the turbulent phases kept them going strong.
Last May, the lovebirds faced another bout of scandal following an alleged sex tape of Snoop leaked by Celina Powell. Rather than create a divide between the couple, their love seemed stronger, with Snoop applauding his wife's loyalty on social media.
Shante failed to comment on the rumored cheating scandal. However, she took to Instagram days later to imply she was unfit to give relationship advice since she took him back 81 times.
Although the post was inexplicit, it was enough to deduce that Snoop and Shante's marriage was far from hitting rock bottom. Through it all, Shante remains the rapper's number one love.
Please fill in your e-mail so we can share with you our top stories!