Alfonso Ribeiro's 20-Month-Old Baby Melts Hearts in Purple Sweater as She Tries to Read (Video)
Hollywood star Alfonso Ribeiro's little girl was an absolute delight on her mom Angela Unkrich's media page where she proudly gushed over her burgeoning academic abilities. 
Alfonso Riberio's toddler daughter, Ava Sue, is growing up fast and beginning to show her articulative abilities. In a new Instagram share, her mom, Angela Unkrich showed a clip of Ava reading from a picture book.
The little girl was filmed indoors sitting on a comfy sofa, in a lilac long-sleeved shirt. Ava looked nothing short of adorable as she audibly read from the book while pointing at pictures and words.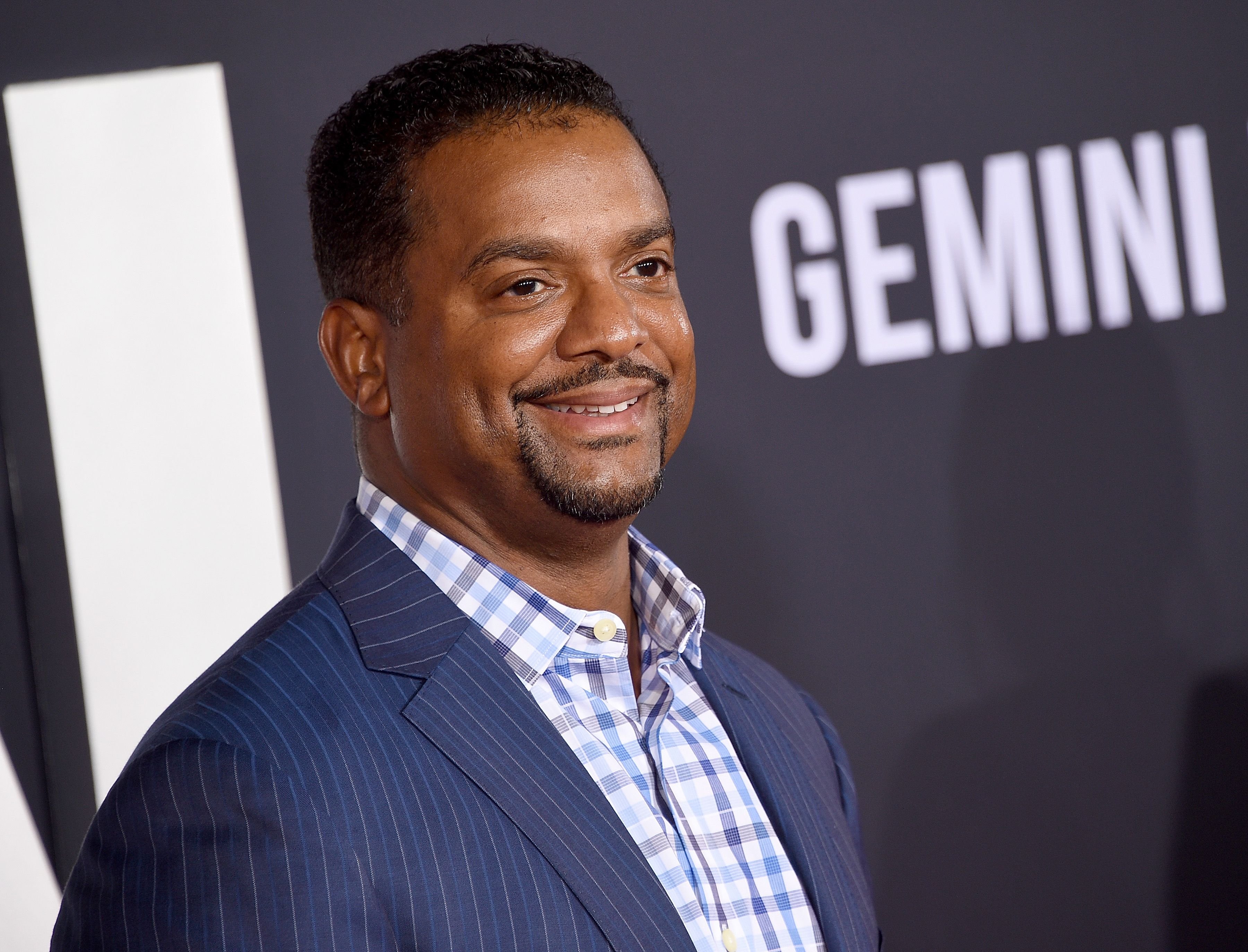 Although most of her words were baby talk, little Ava showed she was focused and ready to be an academic. Her star mom could not help the swell of pride, gushing in her caption:
"Just discovered my 20-months-old can read. Not sure what language it is yet, but still…" 
Little Ava is the youngest of three kids that Unkrich and Ribeiro welcomed in their eight years of marriage. Ribeiro has another daughter, his first, from his marriage to fellow Hollywood star Robin Stapler. 
Besides his thriving career, Ribeiro is a family man at heart.
In May 2019, Ava joined the family and had everyone eating out of her hands. Once in an interview with Us Magazine, the "The Fresh Prince of Bel-Air" star fawned over his daughter, saying:
"My boys love her. My oldest son, AJ, actually, the funniest thing is he said the other day… He goes like, 'I love her so much. I can't stop crying…" 
The star dad, however, admitted that handling a newborn was quite challenging because of late-night care and crying. Despite all of these, the DWTS star noted that he would not have it any other way. 
Besides his thriving career, Ribeiro is a family man at heart. According to the actor, his first job is to be an ideal parent to his children, making sure to give them the best experiences, while preparing them for adulthood. 
With a career span of four decades and counting, Ribeiro has established his expertise as an entertainer, first gaining popularity as Carlton, starring alongside Will Smith on "The Fresh Prince of Bel-Air."
Long after the show ended, the actor remained relevant in other film projects as well with his acclaimed performance with Michael Jackson. He also gained fame as a star on "Dancing with the Stars."