NBA Star Matt Barnes Kisses Girlfriend Anansa Sims & Poses with Their Son in Cute Family Photos
NBA star Matt Barnes and his girlfriend Anansa Sims cozied up as they enjoyed their getaway to Lake Tahoe, Nevada, with their son Ashton Joseph Barnes. Here are some snaps from their time together.
Former pro basketballer Matt Barnes and his girlfriend Anansa Sims recently enjoyed a mini-vacation at Lake Tahoe, Nevada. It looks like the couple could not take their hands off each other!
Sims gave her fans a glimpse into their trip on Instagram. She and Barnes took their son Ashton Joseph along and the trio posed for some of the sweetest snaps that the internet cannot get over. 
HAPPY FACES
In one of the snaps, Sims smiled on as her beau carried their son. In the picture that followed, she looked on as Barnes planted a kiss on Ashton's cheek. The little one did not look amused!
Another photo saw the couple lifting their son as they seemingly swung him over the snowy ground. Ashton seemed to enjoy it as he closed his eyes and flashed a sweet smile. 
Barnes and Sims also posed for a couple of PDA-packed photos that saw them kissing each other. In one of the snaps, the lovebirds held each other as they closed their eyes while sharing a kiss.
Barnes and Sims parted ways in December 2018.
FANS ARE ROOTING FOR THEM
The second series of close-up photos saw Bernes kissing Sims as she closed her eyes and smiled while she held him. Fans were excited to see them together and head over heels in love. 
"I hope you all work out this time, and settle down! I'm rooting for you all. You [two] look amazing!" one fan commented. Another fan said they hear wedding bells ringing in the distance.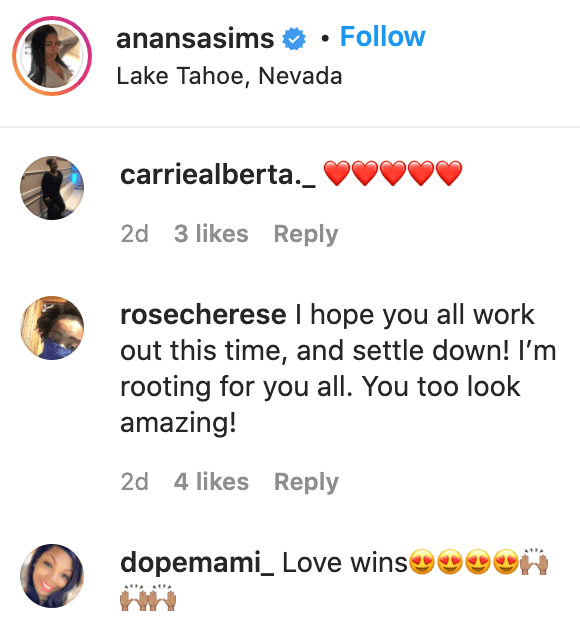 HOW THEY HIT IT OFF
The couple, who reportedly went to college together, reconnected after Barnes finalized his divorce with his ex-wife, Gloria Govan, in 2018. They hit it off instantly and Sims got pregnant with their son. 
Barnes and Sims parted ways in December 2018. The former NBA star wanted the split to be amicable and hoped they could remain friends because his divorce with Govan was pretty messy and public.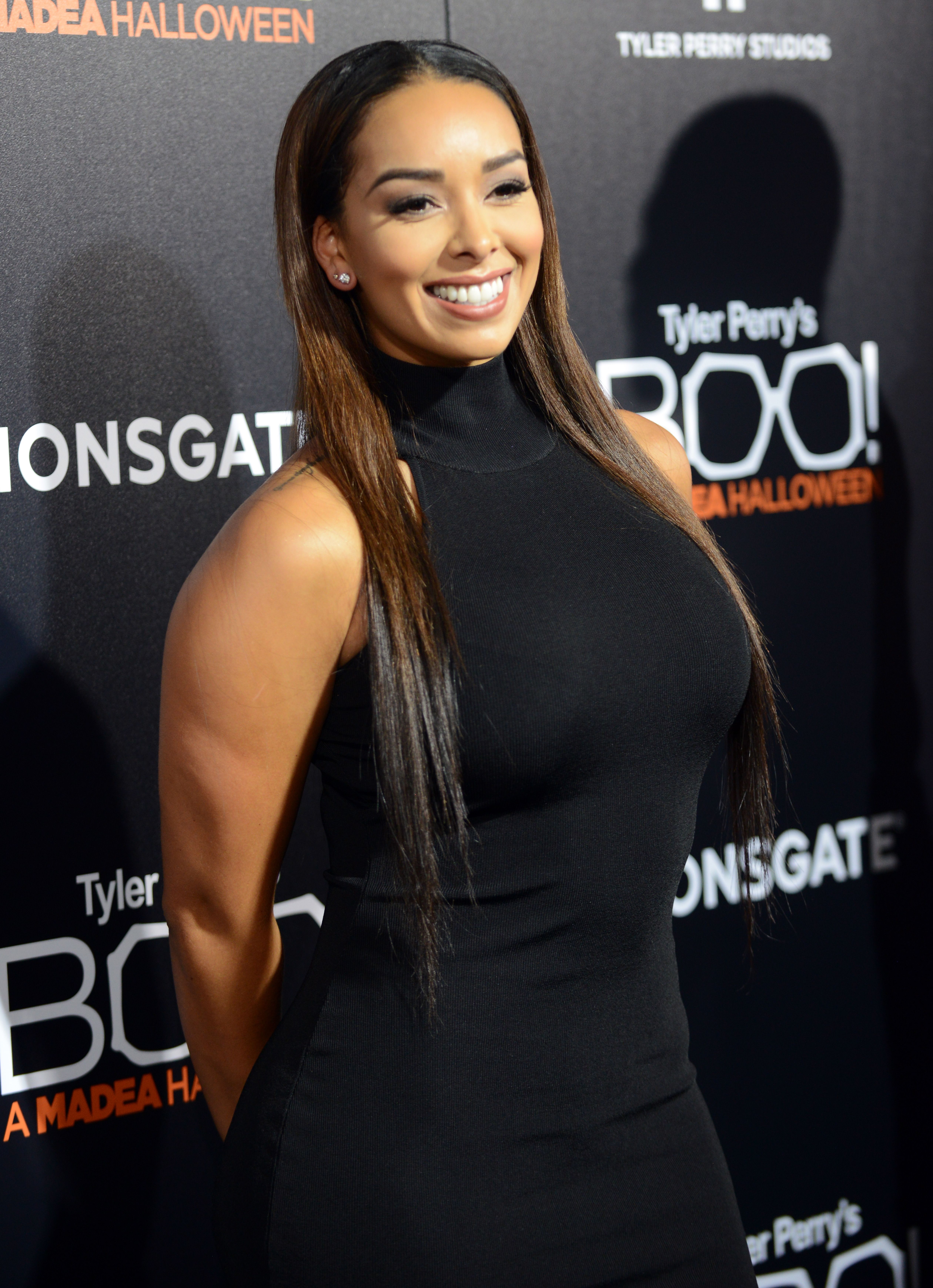 A BITTER PAST
When Sims was pregnant with his child, Barnes and his ex-wife had a pretty public spat again. Govan also wanted to reclaim custody of their twin sons.
In 2018, Govan was arrested for felony child endangerment after she had a fight with Barnes at their children's school. Barnes was then granted full custody of their twins.