Alana 'Honey Boo Boo' Thompson Surprises Fans Wearing Long Lashes in Photos — See Her Look
Alana 'Honey Boo Boo' Thompson shares a glamorous moment with her followers in a snap wearing false lashes. The reality TV star has not taken kindly to social media users who criticize her mother, June 'Mama June' Shannon. 
Star of "Mama June: Road to Redemption," Alana 'Honey Boo Boo' Thompson, enjoyed a girly moment on Instagram as she posed wearing long lashes for her snap. 
Thompson, 15, shared the close-up with her brown hair wet while wearing a black T-shirt. In the photo, Thompson tilted her head slightly with her ear almost touching her shoulder.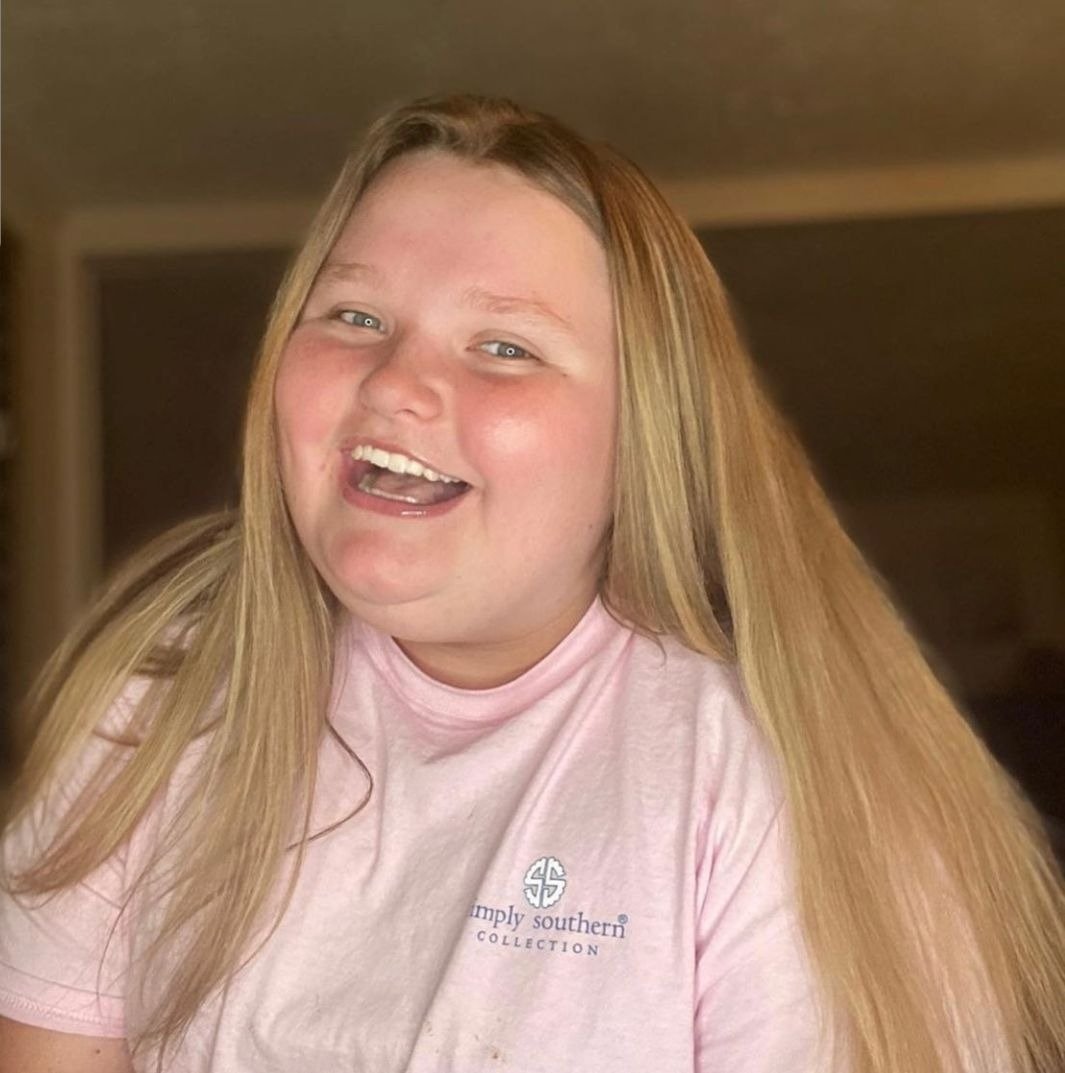 The close-up reveals a cute pout on the teen's lips, with a tiny silver stud in her right nostril. Several fans showered the reality TV star with compliments, with one commenter calling her pretty, while another responded with "barbie." 
A few other followers remarked on how quickly the teenager was growing, given how most viewers were first introduced to Thompson as a child. She kept her caption fun and playful, writing: 
"Purrr ( we're gonna ignore the fact my nails are broke okay ! )." 
Earlier this month, Thompson's sister, Lauryn 'Pumpkin' Shannon, provided an update after a fan asked her whether Thompson was still living with her on social media. Shannon replied that she was. 
Shannon took over as Thompson's legal guardian, following Mama June's arrest in March 2019. Together with her boyfriend, Eugene 'Geno' Doak, they were charged for felonies with drug possession in September 2019.  
Thompson confronted her mother about why she wasn't around when she needed her the most. 
Speaking to "Entertainment Tonight" last April, Shannon got candid about how difficult the adjustment without their mother - who moved to Florida with Doak - had become on both she and her younger sister.  
Shannon explained that the three eldest siblings were able to take care of themselves and provide for themselves by earning a living. However, with Thompson just 14 years of age at the time, Shannon said it was challenging for her, adding: 
"She is younger and she needs her mom. So it's been very hard for both me and her to adjust to me being her 'sister mom.'" 
Challenges aside, Shannon did dedicate a moving birthday message to Thompson on her 14th birthday in 2019. Taking to Instagram, Shannon acknowledged the trying times she and her sister had overcome. 
Overall, she took pleasure in being there for her sister when she needed her and said she was glad to be celebrating her special day with her. She concluded her message with a promise that things would improve. 
In a recently released teaser by WEtv, for the upcoming "Road to Redemption" series, fans caught glimpses of Thompson confronting her mother about why she wasn't around for her when she needed her mother the most. 
A couple of commentators also criticized Mama June's parenting, which Thompson swiftly shut down. She put Instagram commenters in their place, saying her mother was sober now and wasn't going to stand for them criticizing her parenting.