Check Out Mama June's New Look after Triple Chin Reduction and Dental Work
The "Here Comes Honey Boo Boo" star has been on a weight loss and aesthetic transformation journey for the last four years, and she is celebrating her newfound confidence on social media.
41-year-old TV personality "Mama" June Shannon is feeling her best following a major plastic surgery makeover, and she needed to express her love for being alive on social media.
On November 8, 2020, Shannon took to her Instagram feed to share one of her TikTok videos, on which she danced and lip-synched to Rizzo's catchy tune "Good as Hell," apart from flaunting her changed appearance.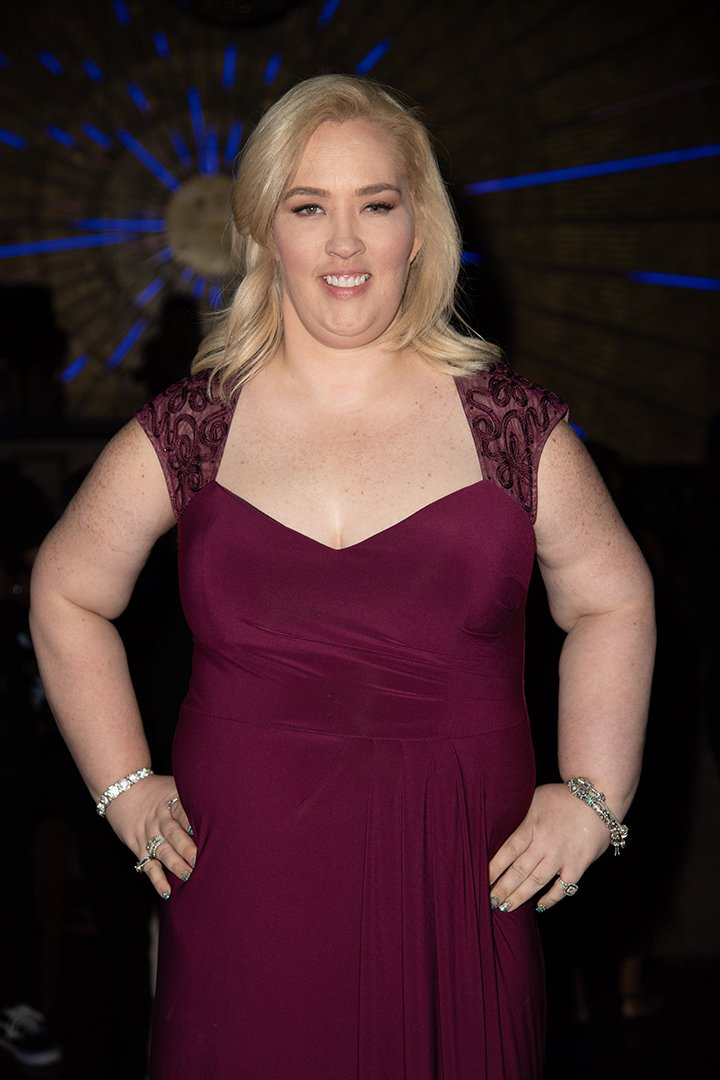 Wearing a loose dark grey T-shirt over white and grey tie-dyed pants, Shannon performed a simple choreography and looked like she was really enjoying herself, donning a big smile. She shared how she felt in the caption, writing:
"Lol just goofing off and actually feeling kind of good today so decided to post to TikTok and share with everyone else loving life feeling good as hell."
Fans of the reality-TV star were pleased to see Shannon not only looking so good, but also appearing in her best of spirits, and they left her positive messages in the comments section of the post.
"Go Mama June. Enjoying life," wrote a loving fan. "Looking good, mama!!!!!!," another user added. "Yesssss get it girrrlllll, how you doing?" wrote a third supporter.
COSMETIC SURGERY
Shannon's positive look at life comes not long after she debuted a new smile after getting her teeth filled and fixed from the damage suffered from years of crack addiction, as she shared in a previous post.
In addition to her teeth, Shannon recently underwent neck liposuction, to get ride of her "triple chin," paying about $55,000 for both aesthetical procedures, which apparently paid off, since she has said to feel "like a new woman."
The recent cosmetic procedures follow a gastric sleeve surgery, breast augmentation, and skin removal surgery, amid a process of renewal that Shannon is living as she recovers from her substance abuse.
Fortunately, Shannon has been completely sober for eight months now, but she hit bottom in March 2019, when Shannon and her boyfriend Geno Doak were arrested for possession of a controlled substance and drug paraphernalia.
Following the shameful incident, Shannon and Doak checked into a rehabilitation facility in Florida, as it was later documented on the reality-TV series "Mama June: From Not to Hot."
While Shannon has been focusing on her own recovery and starting over, her 15-year-old famous daughter Alana "Honey Boo Boo" Thompson has stayed under the care of her older sister, 20-year-old Lauryn "Pumpkin" Efird.