'Chrisley Knows Best' Fans Praise Grayson on How He Has Grown & Think Savannah Looks Boyish
"Chrisley Knows Best" star siblings Grayson and Savannah were seen having a swell time at the beach in a recent Instagram post. Here is a glimpse at what several fans had to say about the wholesome post. 
For the avid watchers of the hit reality TV show "Chrisley Knows Best," it is easy to see the tight bond shared between the siblings, Savannah and Grayson. The pair have never failed to show off their deep connection in several wholesome on-air moments. 
The most recent show of their affection was a new photo posted on the reality show's official Instagram account. In the shot, the brother-sister duo was seen having a relaxing time during a fun beach getaway.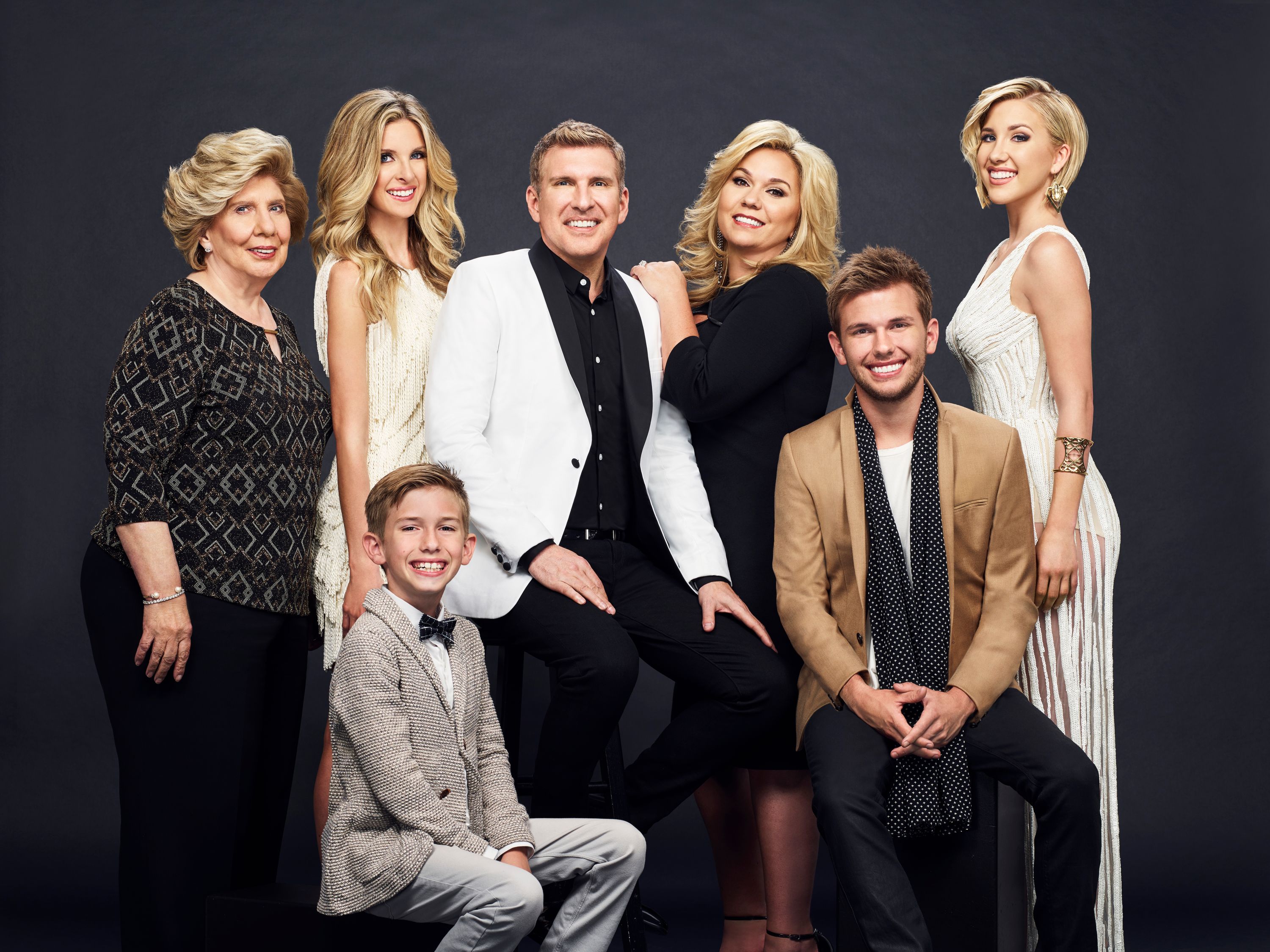 Savannah was clad in a short-sleeved blue shirt, biker denim shorts, and a pair of black sunshades. On the other hand, Grayson only had on blue shorts and a black face cap with a simple neckpiece. 
What made the photo all the more sweet was the adorable kiss the 23-year-old gave her frowning little brother and her spunky signature haircut. Unsurprisingly, several fans rushed to the comment section with varying reactions.
Many fans gushed that Savannah looked so much like a boy with her haircut, while others raved that Grayson was growing up so fast judging by his height. Others commented that the pair shared such a sweet bond.
This is not the first time the 14-year-old is wowing the fans with his fast-paced growth. Last October, after a video of him playing baseball surfaced on his Instagram account managed by his father, Todd Chrisley, fans also had a lot to say about his growth spurt. 
Savannah accidentally dyed her grandmother Nanny Faye's hair a bright shade of orange.

With teary-eyed emojis, a fan commented about the beauty of watching him grow up. Another quipped that Grayson was surely going to be tall, given his feet size. One even gushed about the love for the family's values and morals.
Some were super impressed by the teenager's seemingly never-ending interest in baseball. The fan noted that it was great to see him play after several years when Todd used to be his coach.

With this, it is clear that the father-son share a tight bond. Another show of their close-knit relationship was seen during the latest episode of their family reality TV series, where Todd attempted to use his new tool belt. 
It was a somewhat failed effort to build a soapbox car with Grayson in their basement. It was certainly hard to miss the 51-year-old businessman's cluelessness as he went about the activity with the teenager. 
Another highlight of the episode was when Savannah accidentally dyed her grandmother Nanny Faye's hair a bright shade of orange. On seeing the colossal mistake, the 76-year-old's horror was palpable.
Her granddaughter also blubbered that she could fix it up after researching online. With this hilarious turn of events, the viewers were undoubtedly kept at the edge of their seats.